The Last of Us editor opens up on crafting Ellie and Riley's story with a lesbian voice
This article contains spoilers for The Last of Us.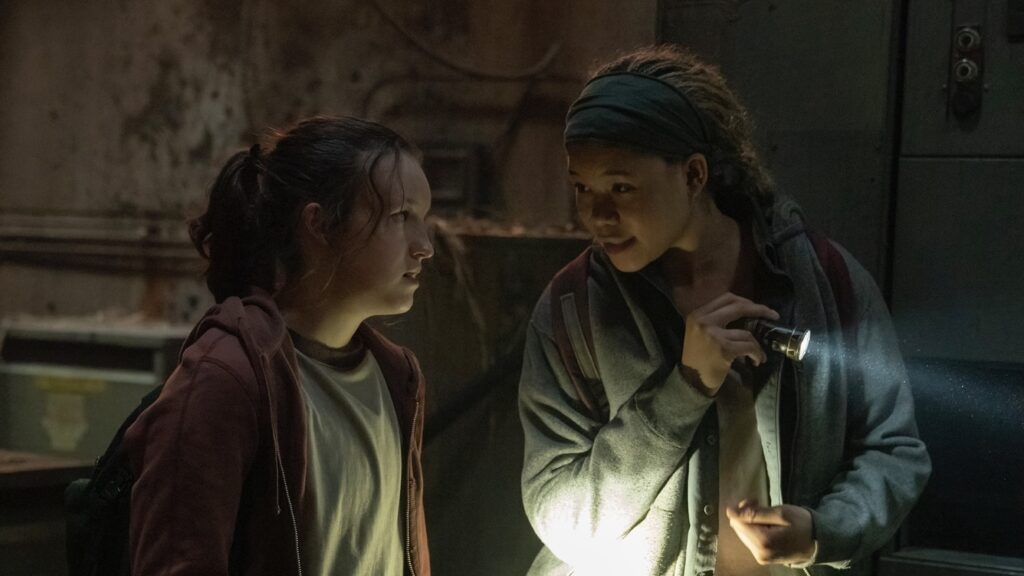 An editor for The Last of Us has spoken about the importance of handing the show's queer story to a lesbian editing assistant.
Last week's episode – 'Left Behind' – explores Ellie's (Bella Ramsey) relationship and connection with her friend Riley (Storm Reid) via flashback.
In an interview with Digital Spy, Timothy Good highlighted how the voice of his assistant editor, Emily Mendez, was key.
Timothy detailed how Emily, a lesbian he's mentoring, brought the tenderness to life.
"I said to myself, maybe at this point, it's important for us to talk about the fact that this is a story of queer love between two women," Timothy noted.
He approached the show's creator, Craig Mazin, about bringing Emily on as a co-editor for 'Left Behind'.
Timothy detailed how it made sense to have a "voice of someone who understands" the lesbian storyline. "I don't believe I can do them as well as she can," he added of moments like Ellie and Riley's kiss.
Timothy said the episode's quiet beauty is due to Emily's ability to see scenes in a way he couldn't.
He said Emily "did something special another editor might not have done" when it comes to the kiss.
"My favourite moment that Emily did was that she held on Ellie after she kisses Riley. She held on her the whole entire time, which is sort of forcing the audience to endure that moment with her which connects the audience with Ellie's experience [in] that moment."
"Emily understands the tentativeness of the kiss moment very well," Timothy continued.
Timothy also spoke about the queer, haptic language that underscores the show. Specifically referencing the Bill and Frank storyline, the editor felt a "big responsibility" to make the emotional episode special.
"I just wanted to make sure that it told a story, not of being normal necessarily, but of being the same," he explained.
"At the same time, I wanted to show that queer people have had to have a secret sort of language to make sure that we're safe, to make sure that we're in company that's going to be okay, to test the waters."
Fans have celebrated The Last of Us' numerous queer characters and gay storylines. It's also attracted some hate.
The Last of Us airs on HBO in the US. It's available in the UK on Sky Atlantic and Now TV.