Words: Thomas Stichbury
The 1975's Matty Healy has always appreciated the beauty of the LGBTQ community – indeed, the first kiss he witnessed was shared by two men.
The singer, son of actor Tim Healy and former Coronation Street star Denise Welch, grew up surrounded by his parents' gay friends.
In an exclusive interview in Attitude's January 'Activists & Allies' issue – out now to download and to order globally – Matty says he knew that sexuality wasn't a black-and-white thing from a young age.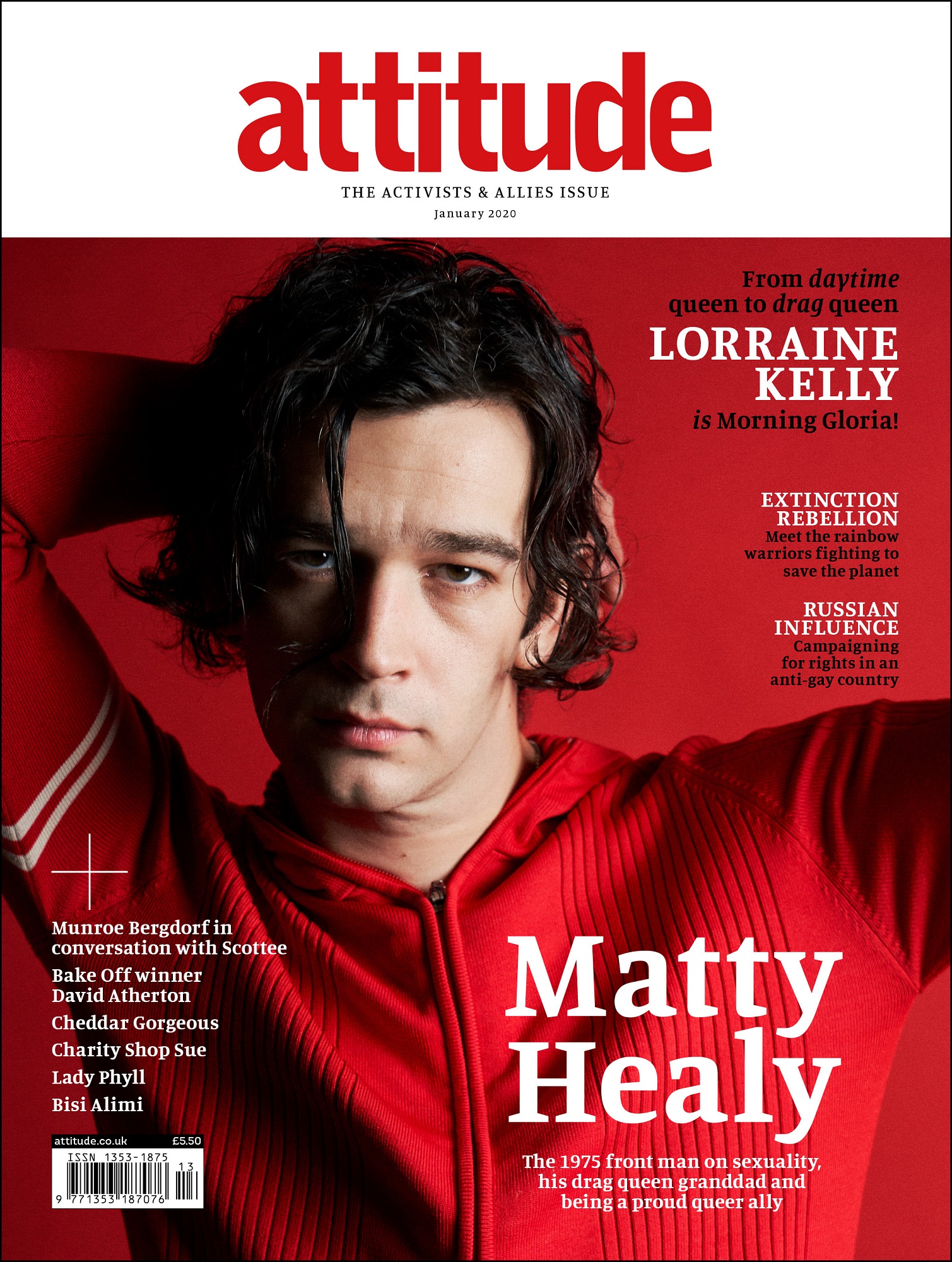 Photography: Conor Clinch
"My mum's crew was kind of the gay 'Illuminati' of The Groucho [Club]. I'd slept in the bar there more times than I can remember by the time I was 15," he recalls.
"The first time I ever noticed a sexy kiss in real life was between two guys. They were mum's mates, who were dancers in a show."
The Brit Award winner goes on: "When I look back these are really formative experiences for people because it's what you identify as 'normal'.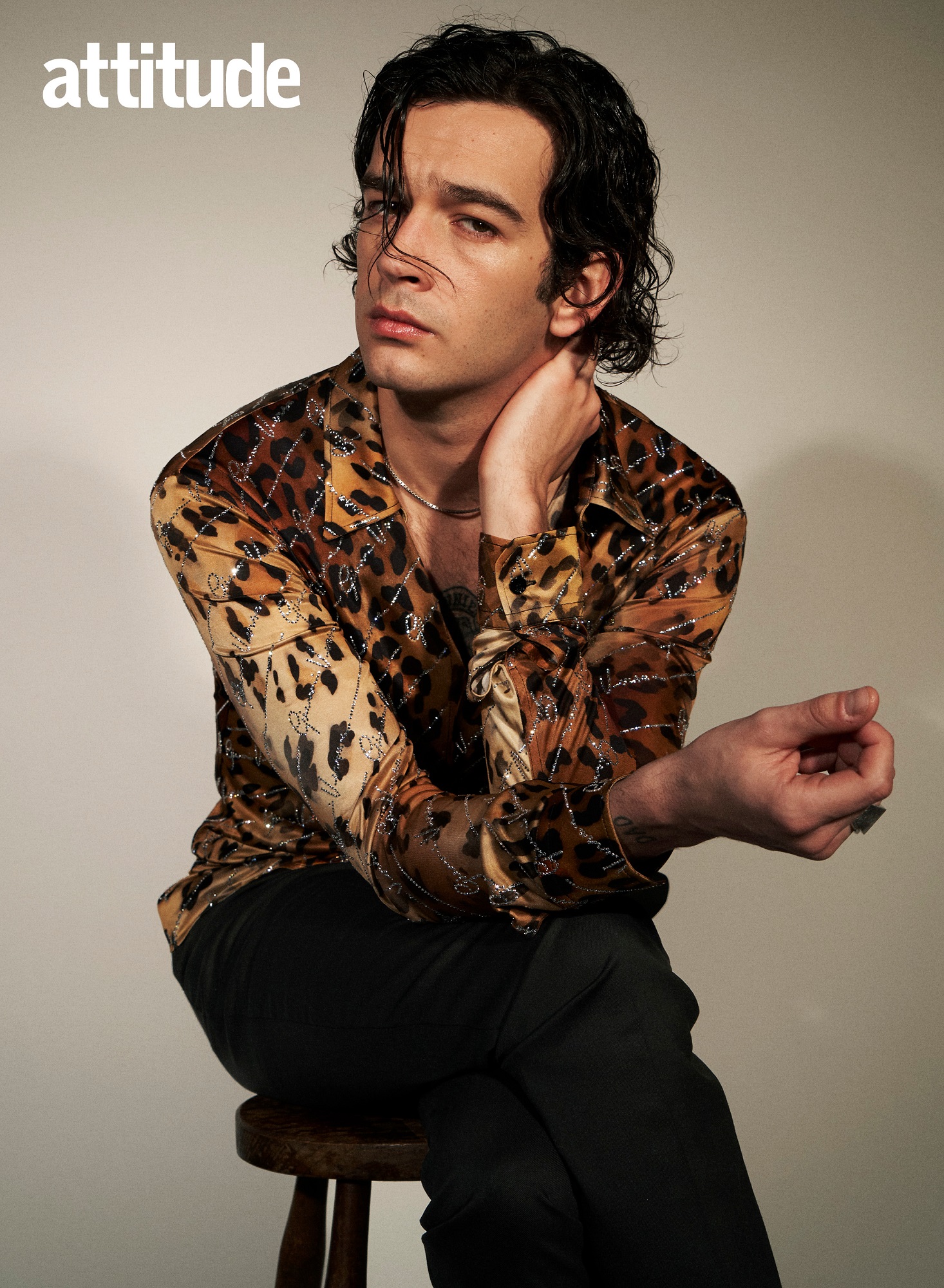 Photography: Conor Clinch
"That's why I think there is my whatever it is, activism. A lot of my stuff comes from visceral reactions as a kid. I [also] associated art, left-leaning politics and creativity with those people."
Matty, 30, who reportedly split from girlfriend Gabrielle Brooks in the summer, has always been open-minded about sexuality and is attracted to men in an aesthetic sense.
"I don't really talk about my sexuality that explicitly because I don't really have to and all things are subject to change", he says.
"I have this objective view of beauty. There is this amazing book you should read called On Beauty and Being Just, by Elaine Scarry.
"It's an essay on beauty and how, when presented with beauty, we have this reaction of reciprocation. We want to follow it, revise our position to stay in view of it. You want to fuck it, make another one.
"I see things as objectively beautiful, so men can be objectively beautiful. Sometimes, I see men and I'm like, 'Fuck me, he's peng!'" he exclaims.
"Then sexuality gets changed for me because I would, and have, kissed beautiful men, but I don't want to fuck them. It stops for me when it comes to [sex]."
Read the full interview with Matty Healy in Attitude's January 'Activists & Allies' issue, out now.
Buy now and take advantage of our best-ever subscription offers: three issues for £3 in print, 13 issues for £12.99 to download to any device.