Chris Appleton 'files for divorce' from Lukas Gage after 6 months of marriage
The pair had quite the whirlwind romance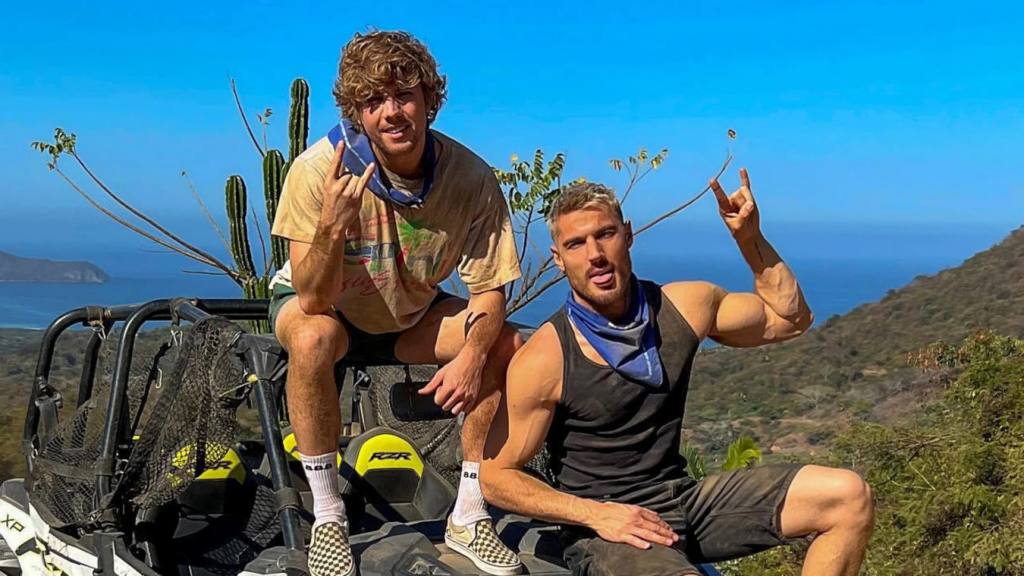 Lukas Gage and Chris Appleton are reportedly set to divorce, after just six months of marriage.
The pair have gone through quite the whirlwind romance so far, having got married back in April, but it seems they've called it quits.
Lukas, 28, and Chris, 40, only went public with their relationship earlier this year, sharing images on holiday in February.
However, it's now been reported Appleton has filed from divorce from his husband.
Kim Kardashian's hairstylist is said to have filed in the Superior Court of California, confirmed in court documents obtained by Buzzfeed.
He cited "irreconcilable differences" as grounds for divorce, according to the petition that was filed in Los Angeles.
The couple's separation date is listed as last Friday (10 November) in the filed documents.
It also details that the pair do not share any children together and executed a postnuptial agreement in May.
The duo's marriage on recently aired on-screen on The Kardashians, with Kim officiating the nuptials.
Shania Twain performed the pair's favourite song 'You're Still The One' ahead of the ceremony, which was attended by just a small handful of guests.
At the time, she sang: "Chris, Lukas, looks like you made it, get over here, let's do this."
The pair both spoke publicly about their blossoming romance earlier this year, during different TV appearances.
"I'm very happy. Very much in love. And I feel very grateful to be able to share my time with someone very special,' Appleton shared on The Drew Barrymore Show on March 17.
"Love is a really special thing and I think meeting someone that you really connect with is really really special."
The White Lotus star Lukas also spoke out on the relationship last month while appearing on TODAY.
He said he felt "very happy, very lucky, and very much in love."