Underwear brand Marco Marco features all trans models at New York Fashion Week
The groundbreaking runway show featured some of our favourite transgender stars.
By Will Stroude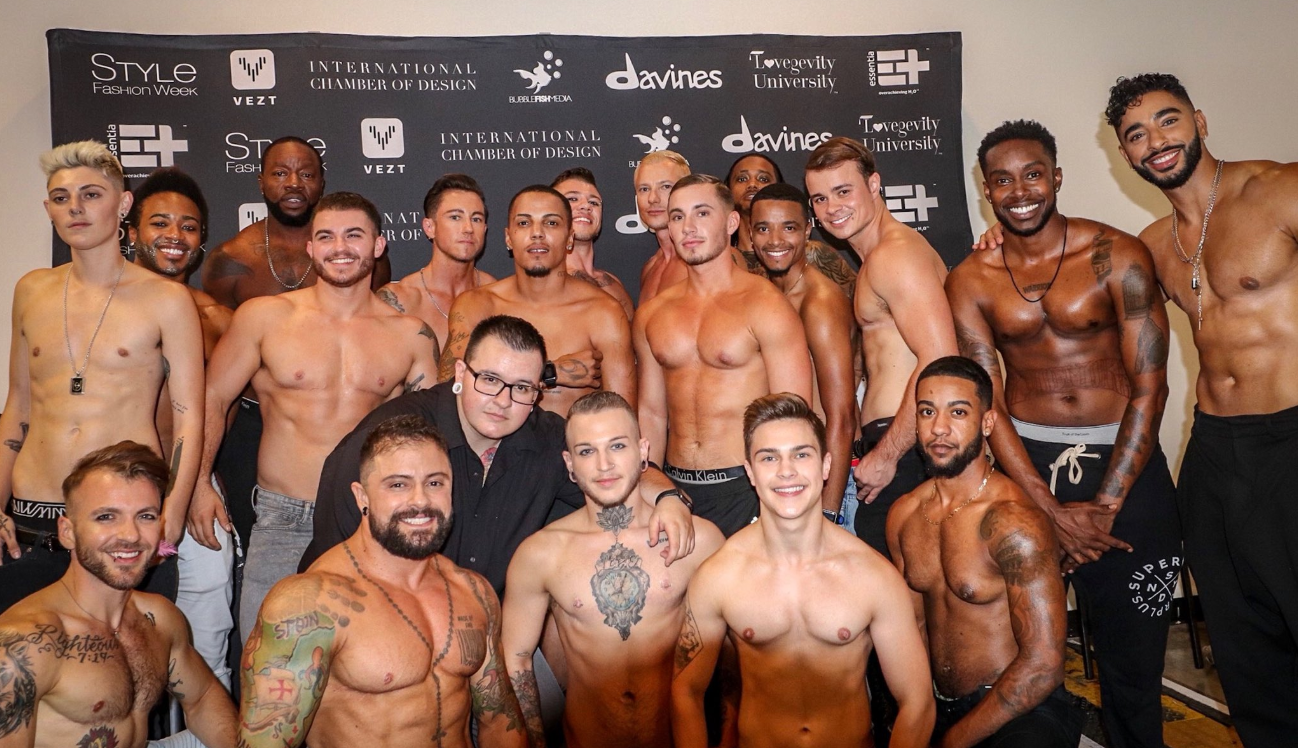 Underwear brand Marco Marco pushed the fashion envelope in more ways than one during it's New York Fashion Week showcase with an all transgender line-up of models.
The groundbreaking runway show saw established transgender models including Gigi Gorgeous, Carmen Carrera, Aydian Dowling and former Attitude cover star Laith Ashley sport the brand's latest designs, as well as others including Transparent actress Trace Lysett and Pose stars Dominique Jackson and Angelica Ross.
Designer Marco Morante told Mic: "I wanted to create a space to celebrate trans bodies. This was an opportunity for their presence to be undeniable and reinforce that trans is beautiful."
Morante's LA-based brand has long catered to the LGBT community, but the all transgender show marks an important landmark for an industry in which many brands only pay lip service to diversity.
28-year-old Laith Ashley, who shot to prominence as the face of a national campaign for Barney's in 2014, said it was an "honour to appear" in the landmark runway.
What an honor to walk for @marcomarco_la with all my brothers and sisters," he wrote as he shared a series of backstage images from the show. "I love you all so much."
What an honor to walk for @marcomarco_la with all my brothers and sisters. I love you all so much. #nyfw⁠ ⁠ #marcomarco pic.twitter.com/xm3YweLBgA

— Laith Ashley (@laith_ashley) September 9, 2018
Fellow model Aydian Dowling also shared a picture of himself the morning after the night before writing: "Last night was HISTORY making and I am so so happy and proud to be a part of it."
He added: "Still trying to get this eye liner off!"
View this post on Instagram
Among the attendees at the Marco Marco New York Fashion Week show was Orange Is the New Black star founder of the #TransIsBeautiful campaign Laverne Cox, who heaped love on the inclusive showcase.
"When I started #TransIsBeautiful 3 years ago I wanted it to be a way for trans folks to celebrate what makes us uniquely and beautifully trans" Cox wrote on Instagram alongside a video of the show.
"It wasn't about how cis we can look but rather about celebrating those things about us that are uniquely and beautifully trans.
"The #marcomarcoshow last night which featured a cast or all trans models feels like yet another fulfillment of the empowerment of trans beauty this hashtag is meant to celebrate and engender.
"Congratulations to everyone in the historic Marco Marco Show last night."
Watch the Marco Marco show in full below: