Mayor of London Sadiq Khan speaks out in support of trans and non-binary Londoners
Exclusive: Mayor speaks to Attitude about the trans-themed artwork set for the Fourth Plinth and Kemi Badenoch's recently-leaked remarks about trans women being "men"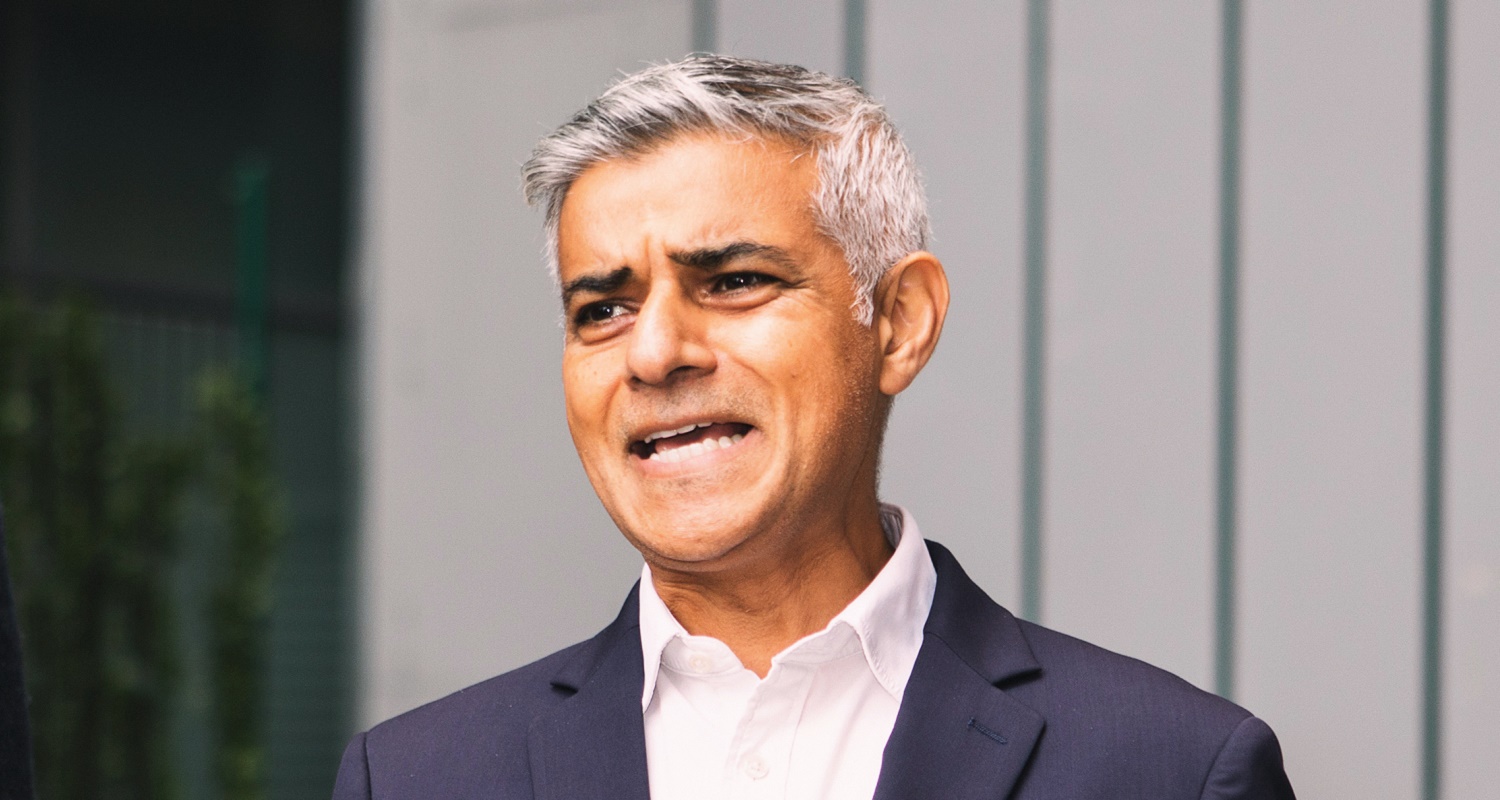 Words: Jamie Tabberer; picture: Mayor of London Sadiq Khan at the launch of Tonic@Bankhouse yesterday (credit: Tim Boddy)
The Mayor of London this week spoke of his support for trans and non-binary Londoners, as he attended the launch of the UK's first 'LGBT+ affirmative retirement community'.
Located in Vauxhall, the 19 shared ownership properties for older people from trans-inclusive Tonic Housing follow a £5.7m loan from the Mayor's Community Housing Fund earlier this year.
With support from my Community Housing Fund, London just opened the UK's first LGBTQ+ retirement community. Congratulations to @TonicHousing for their groundbreaking initiative—a major milestone for LGBTQ+ housing, and for London as a truly open, diverse, and inclusive city. pic.twitter.com/aHLN3ameD6

— Mayor of London, Sadiq Khan (@MayorofLondon) September 20, 2021

After cutting the ribbon, Sadiq Khan spoke with Attitude on Monday about a range of subjects, including his hopes for the future of LGBTQ-affirmative housing and Teresa Margolles' upcoming Fourth Plinth sculpture, which will feature casts of the faces of 850 trans people.
"One out of four trans teenagers have tried to kill themselves – that can't be right"
Asked if the artwork will be adequately protected from transphobic vandals, Khan said: "It's important an independent panel of judges uses all the criteria to decide what goes on the Fourth Plinth. That particular piece of art will be 2024 – there's one next year [Samson Kambulu's 'Antelope'] from 2022-2024. It's a while away but we're starting to think now in relation to the first piece and the piece we're talking about.
"There is already security in Trafalgar Square. It's clear to me that we need to make sure there is a safe space to have these conversations in a courteous and respectful way. What we don't want to see is language that incites hatred against any community.
"It breaks my heart when I look at stats which confirm one out of four trans teenagers have tried to kill themselves. That can't be right. And so, it's really important that art is a conversation starter, done in a respectful way. We're confident and hopeful we won't see the transphobic concerns you're talking about – the good news is because that piece is going up in three years' time, hopefully, we'll become more educated and literate in these issues."
"We shouldn't be playing to stereotypes or fears"
Khan also addressed recently-leaked 2018 comments from equalities minister Kemi Badenoch in which she called trans women "men" saying: "Well, look, I think those comments don't help. I think they cause huge offense. […] The trans community is one of the most vulnerable in our society. We should be looking to support them, rather than playing on stereotypes or fears."
Asked for his message to trans and non-binary Londoners, and trans and non-binary Londoners of colour who feel unsafe in the city, Khan said: "I can't escape that fact because the stats back this up. The numbers of homophobic attacks, transphobic attacks and racist attacks have been going up. It's a pattern across the globe. A combination of the rise of populist movements and the rise of politicians playing on people's fears has led to, across the globe, the phenomenon we're experiencing in our country as well.
"I'm quite clear as the Mayor of London that in London our diversity is a strength not a weakness, and in London, you should be free to love who you want to love and free to be who you want to be. That's why we have zero-tolerance in relation to hate crime. The commissioner [of Police of the Metropolis, Cressida Dick] is committed to this area as well. We've invested more than £6m in victim support to community groups. Sometimes, people who are victims of hate crimes don't feel confident going to the police for understandable reasons. So they can go to third parties, get the assistance they need in relation to survivor groups, groups to help victims. At the same time, they can report to the police and action will be taken."
View this post on Instagram

Khan – who went for brunch with Drag Race's Bimini earlier this year (they've since "been in touch," he confirms) – also spoke of his excitement for Pride In London 2021.
"I've really missed not having Pride for the last two years. For me, it's one of the highlights of the year, a source of Pride since I became Mayor in 2016. I was at the front of Pride rallies for four years in a row. I'm looking forward to next year, a big anniversary year – the pandemic should be, fingers crossed, behind us by then, I of course understand why this year's Pride was cancelled, and indeed last year's. It's important, once it's safe to do so, for Pride to return to London. It's important, for those of us who are allies of the LGBT+ community to show our solidarity on that day. The last few years we've had Pride we've had more than a million people on our streets – not just from the communities, but ally communities showing our solidarity."

The Attitude October issue is out now.
Subscribe in print and get your first three issues for just £1 each, or subscribe digitally and get 50% off until 26/9/2021.