Brighton Pride: Organisers call on people to 'stand up and support the city' after trains cancelled
"Celebrate with us at Pride this summer."
By Dale Fox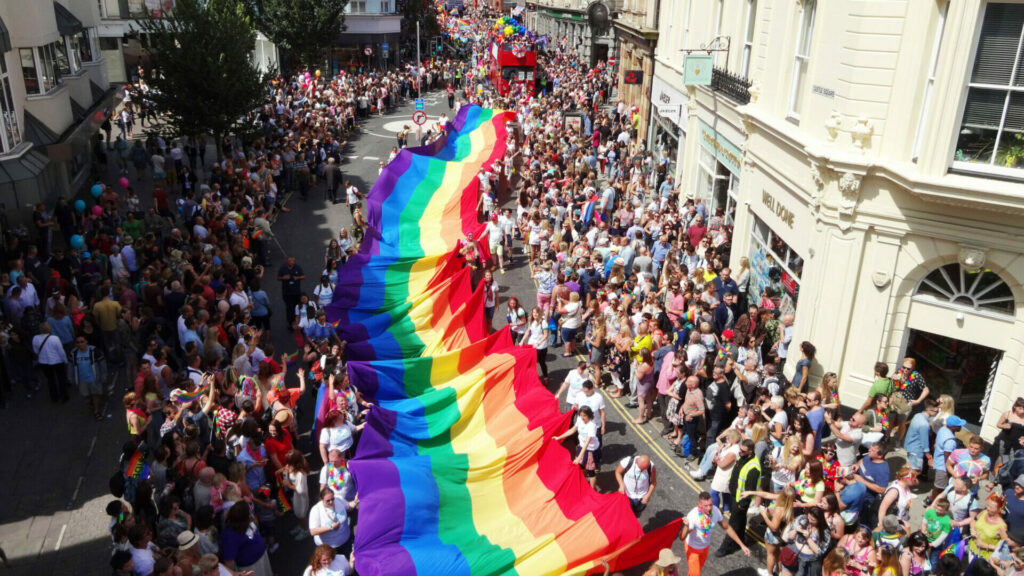 People hoping to travel to Brighton Pride by train can still "support the city" by heading down a night earlier or making alternative travel arrangements, its organiser has said.
Paul Kemp, Brighton & Hove Pride's managing director has called on "people from near and far to stand up for our community and celebrate with us."
News broke on Wednesday (26 July) that trains in and out of Brighton could be cancelled on Saturday 5 August, the first day of Brighton Pride. Govia Thameslink Railway (GTR) has since confirmed this.
However, organisers have said that people could still travel to the city the previous night and extend their stay till Sunday since train services will be operating on those days. Trains are also scheduled to run from London to Three Bridges on Saturday 5 August.
"A good way round the disruption to visitors on Pride weekend and to support the city, would be to arrive earlier on Friday 4 and leave on Sunday 6 if you are able to do so, either by extending booked accommodation or staying with friends," a spokesperson said in a statement.
"Stand up for our community"
Brighton Pride is always a huge event for Brighton's economy, with an estimated £25.5 million pumped into the city every year.
With the train cancellation confirmed, concerns have been raised that this could have a devastating knock-on effect on already-struggling queer organisations in the city.
"The effects of the GTR decision are far-reaching for Pride and those who benefit all year round from the annual Pride fundraising activity," Paul Kemp has said.
"Brighton & Hove Pride is not-for-profit, with a significant effort put into raising funds for the Brighton Rainbow Fund though the official Pride events. The Fund financially supports numerous essential local LGBTQ+ charities and community organisations across Brighton & Hove.
"We ask people from near and far to stand up for our community and celebrate with us at Pride this summer."
A host of stars including Steps, Black Eyed Peas, Melanie C, and B*Witched are set to perform at Brighton Pride weekend this year.
For the latest travel advice, visit Southern Railway's website.