Brighton Pride: Trains 'cancelled' during festival with travel chaos expected
Services south of Three Bridges will reportedly be cancelled on Saturday 5 August, the first day of the festival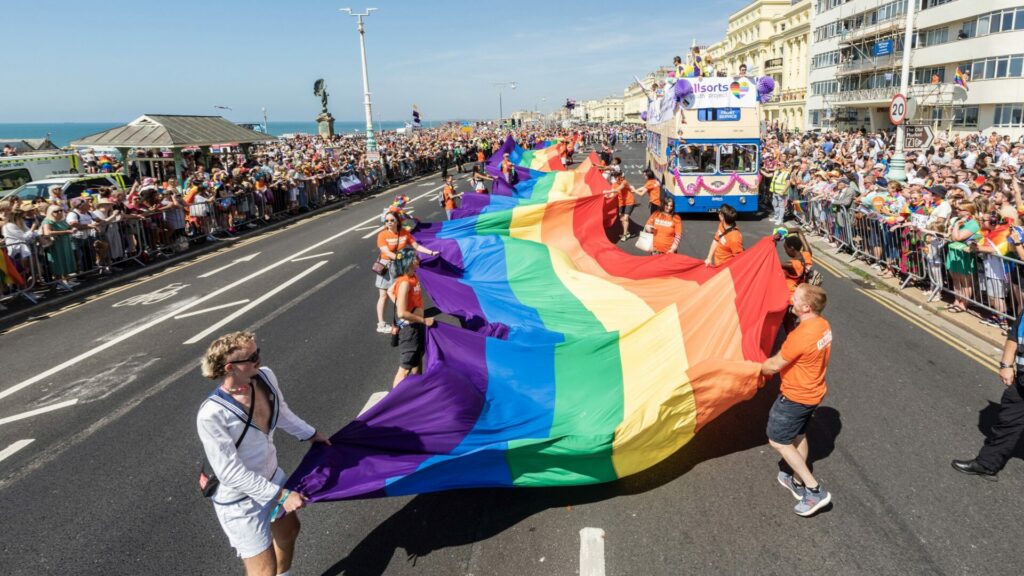 Rail services to Brighton will reportedly be cancelled over the Brighton and Hove Pride 2023 weekend.
It is claimed Govia Thameslink Railway (GTR) routes south of Three Bridges will be cancelled on Saturday 5 August, the first day of the festival.
GTR is the parent company of Southern.

News of the cancellation first emerged on Wednesday (26 July 2023) in Brighton-based outlet The Argus. The title also claimed crisis meetings are taking place between GTR and Pride organisers.

The report alleges that the rail operator is 'pointing the blame for the disruption at an overtime ban by train drivers' union Aslef.'
Mick Whelan, general secretary of ASLEF, shared his frustration about the situation in a press statement.
"It is outrageous – and utterly ridiculous – to try to blame ASLEF for problems which are entirely of this train company's own making," Whelan claimed.
"GTR Thameslink has known the date of Brighton Pride – and about its failure to employ enough drivers to deliver the services it should – for a very long time."
Furthermore, Whelan outlined that GTR is only running trains "three-quarters of the way down the line" on Pride weekend.
"A deliberate and malicious attempt to disrupt the LGBT+ day"
Whelan claimed this is "a deliberate and malicious attempt to disrupt the LGBT+ day." He also adds it is an attempt "to blame ASLEF for its own manifest failings."
Lloyd Russell-Moyle, MP for Brighton Kemptown, has started a petition calling on the GTR to discuss options with the rail union.
"There may be disruption, but the event would still be able to take place," he said. "I have spoken with Aslef, and they have said it would be possible to implement a shift pattern [accommodating] Pride."
Russell-Moyle also added he has asked the government "not approve this blockade of our city" and to intervene if the dispute cannot be resolved.
In a statement to Attitude, a Brighton & Hove spokesperson said: "We have been made aware that options of the impact of the overtime ban are being looked at, but at the moment we have not been made aware of any official announcement and are waiting confirmation of details.
"As the city's main LGBTQ+ fundraising event, there are multiple local charity and community organisations who rely on the Brighton and Hove Pride weekend and for whom this news will be devastating."
A GTR spokesperson responded to Attitude's request for comment stating they "are carefully considering all options available given the Aslef overtime ban announced on 17 July. We will share information with customers as soon as we can."
Pride events next weekend include headline performances from Black Eyed Peas on the FABULOSO stage on Saturday (5 August) and STEPS on Sunday (6 August).