Oracle's Georgie Higgs on how workplaces can show up for neurodivergent LGBTQ people
In partnership with myGwork
By Zoë Schulz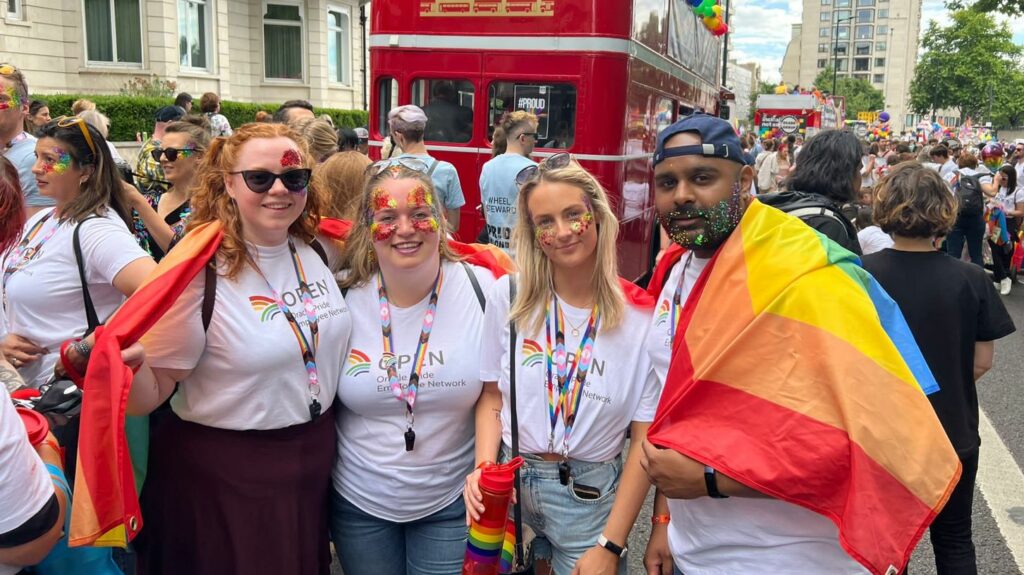 Georgie Higgs, Associate Human Capital Management Consultant at Oracle, spoke to myGwork about how workplaces can show up for neurodivergent people, the importance of LGBTQ+ role models, how we all have different experiences and why we must listen to one another.
Studying Psychology, with an MSc in occupational and organisational psychology, Georgie's journey into tech was not linear. However, the Generation Oracle programme completely changed her trajectory, allowing her to take the skills she had learnt, add to them and retrain to enter the tech world.
Now a Human Capital Management Consultant at Oracle, Georgie explains that without this programme, she would never have had the chance to reroute her career path. It's a programme set up for people without a background in tech – made up of a mixture of graduates and professionals wanting a career change, and she adds: "Everyone starts in the same boat."
With such a mix of people, Georgie explains that the value isn't just the career benefits but also the opportunity to connect with so many different people with such different lived experiences – including her now close friend Vijitharan Nageswaran, with whom she started the podcast, 'Diversity & Inclusion: Satisfying the tick box?'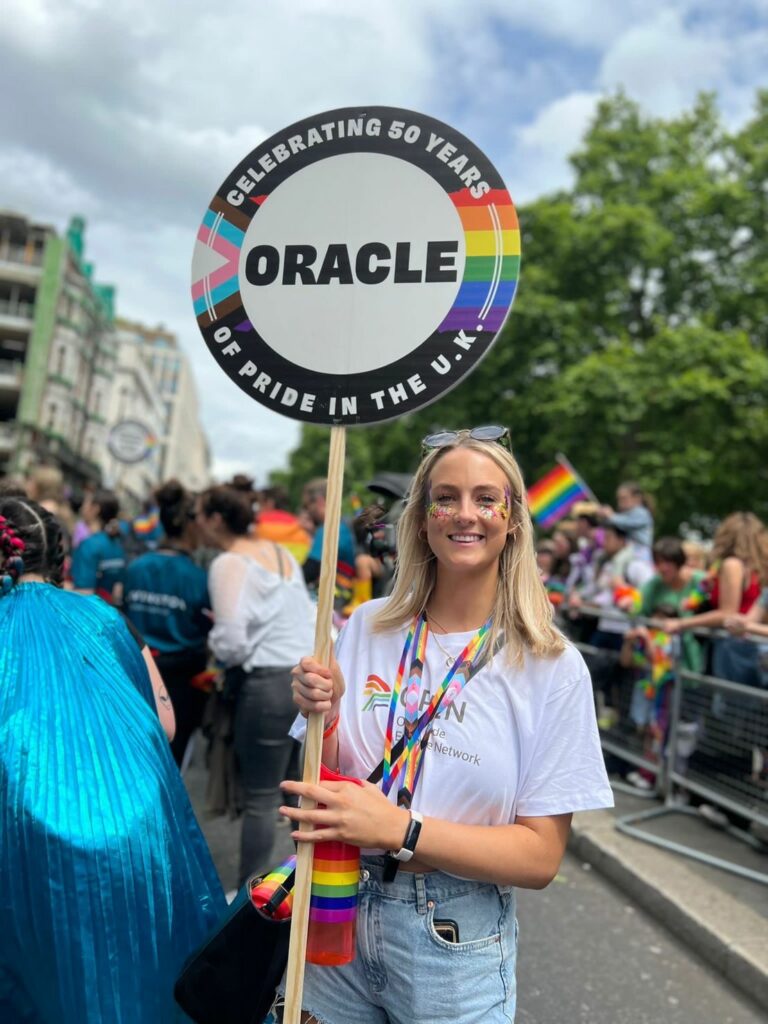 Co-hosting the podcast together, the pair have created a space to chat candidly with guests on topics under the diversity and inclusion umbrella – including neurodiversity, racial discrimination, mental health, and more – and the show was recently nominated at the National Diversity Awards 2023.
"It still feels like just bringing up these topics is seen as taboo," Georgie says. "So, just giving people a platform to share their experiences and make these different topics more normal to talk about in daily life is important to me. For example, with Pride Month, people are having conversations just in June, when they should be a continued conversation throughout the year. It's about creating a platform where people can be open and vulnerable about their experiences."
This drive to push forward conversations and listen to others' lived experiences is also present in how Georgie shows up in the workplace too. As a neurodivergent gay woman, she is incredibly earnest in the value that she believes employee resource groups (ERGs) can bring an organisation. She explains that simply having a space where marginalised people can safely come together and discuss their experiences is invaluable. Plus, inviting in allies and creating events where everyone can come together and learn adds so much to a workplace environment.
Georgie is also a member of the UK D&I board and spoke recently for International Day of Disability, where she shared her experiences with dyslexia. This is something she has been very candid with her colleagues at Oracle about, and she has had great support from her manager in how the workplace can be adapted to make it easier for her. For example, she often struggles to read long paragraphs of text, so someone simply putting longer emails into bullet points makes a world of difference.
"If you're working with someone neurodiverse, just ask how you can best support them because it's very different for each person. Just asking your colleagues how you can adapt your working style to support them is a simple way to show up for them."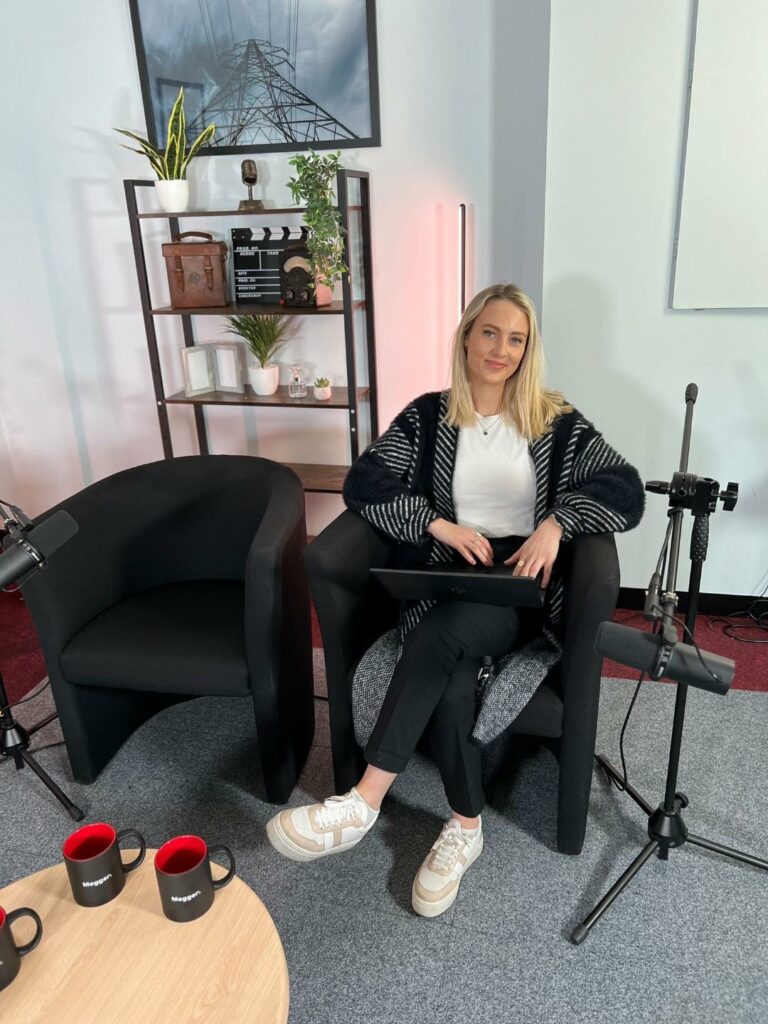 The events organised by Oracle's ERGs are crucial in increasing the visibility of the challenges marginalised people may face both in and out of the workplace. Recently they had Mark Foster, the competitive swimmer, come in and share his experiences with them. As a professional swimmer, he didn't feel comfortable coming out until he was 35, and this story is a reminder of the different pressures and barriers many LGBTQ+ people face and that everyone's stories are different.
"Having these events helps people to understand that no journey is the same. And having allies there further makes LGBTQ+ people feel safe and supported, knowing they've got people there for them, who are always ready to speak up and advocate for them."
The visibility these events and the ERG bring to the LGBTQ+ community is also critical to Georgie. "A lot of people still might not feel comfortable showing parts of their identity because of the fear that they might be judged," she says. So, by increasing LGBTQ+ role models in the workplace, she hopes this will act as a beacon, exemplifying to others that it is safe to show up wholly as yourself.
"Being visible with your identity shows others that you can be open and authentic if you really want to. For me having role models who are open about their identities empowered me to share mine as well. This visibility also helps others to understand the different experiences we all have and the different challenges we may face."
Role models have been present throughout Georgie's life, including her gay aunt, who helped show her she would be accepted by her family when she was growing up. Georgie laughs, explaining that she did ask her aunt to use her "gaydar" to tell her if she was gay when she was still trying to figure this out, but having a visible LGBTQ+ person to look up to made figuring this out for herself that much easier.
Fast forward, and Georgie now lives in Brighton with her girlfriend and rescue pup and can be that role model for so many others. Whether she is simply showing up authentically, platforming others on her podcast or demonstrating that it is okay to ask for support when needed, these actions have a domino effect, inspiring others to do the same, fostering inclusion one conversation at a time.
Oracle is a proud partner of myGwork, the LGBTQ+ business community. Find out more about job opportunities at Oracle.