People are all about connection. Whether it's friendship, acquaintance, attraction or love – we all seek an understanding of one-another.
This is where TAIMI comes in. The world's first LGBTQI+ social network and dating app is reinventing the meaning of deep connections.
TAIMI was founded in 2017 by Social Impact Inc. in Las Vegas. The creator behind the app is Alex Pasykov who came up with an idea after he saw the need for an app that gives people the ability to create meaningful connections.
Alex Pasykov says that TAIMI was always meant to be available to all LGBTQI+ people regardless of the fact that it started out as an app for gay men.
The app quickly evolved into a social network that is known for safety, diversity and inclusivity.
"When we first started, TAIMI was a gay dating app. However, in just over a year our app has grown to include a massive social networking aspect. Precisely this networking element made us understand that TAIMI cannot afford to be just a gay dating app.
"TAIMI has to be more! We must give everyone regardless of their gender or sexual identity the opportunity to connect and form different relationships.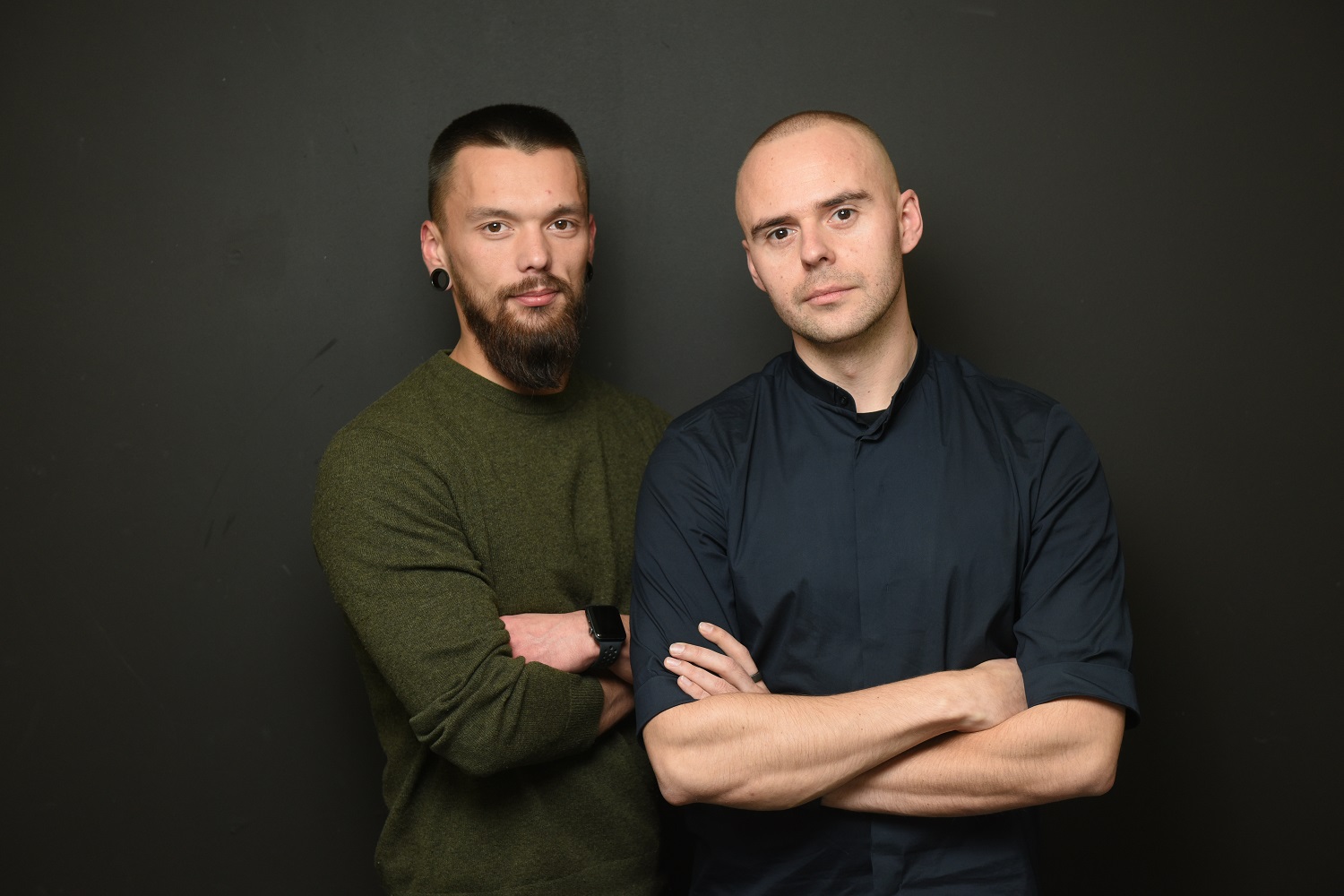 Co-founders Jake Vygnan and Alex Pasykov
"We tremendously value our freedom and want to do everything in our power to eliminate homophobia around the world." says, Mr. Pasykov
TAIMI is the only social network and dating app for LGBTQI+ people. There is no other product on the market that combines both aspects. Dating is just a part of TAIMI so putting it up against other dating apps on the market is quite honestly incorrect.
As Jake Vygnan, the co-founder of TAIMI puts it " TAIMI is not just another app for hook-ups, it's a network that allows people to connect and form meaningful relationships ranging from acquaintance to love.
For those looking for love we give them the ability to find out more about each other, learn about the person essentially give the users more than just meets the eye based on one photo."
TAIMI's users experience communication in a safe and secure environment. You get all the bells and whistles when it comes to connecting – 24/7 profile moderation, around-the-clock live support, Fingerprint/Face/PIN recognition, and not to mention several layers of verification.
TAIMI offers groups, stories and video calls to make your connection extra special! TAIMI is localized in English, French, German, Dutch, Spanish, Italian, Portuguese. And, guess what?
That's just the beginning! TAIMI XL Premium Paid Version gives users an unlimited amount of chat requests, an opportunity to amplify their profiles with Spotify Integration, change location settings with TAIMI Spot, view profiles of people that viewed you, rewind accidental likes, and even browse private albums!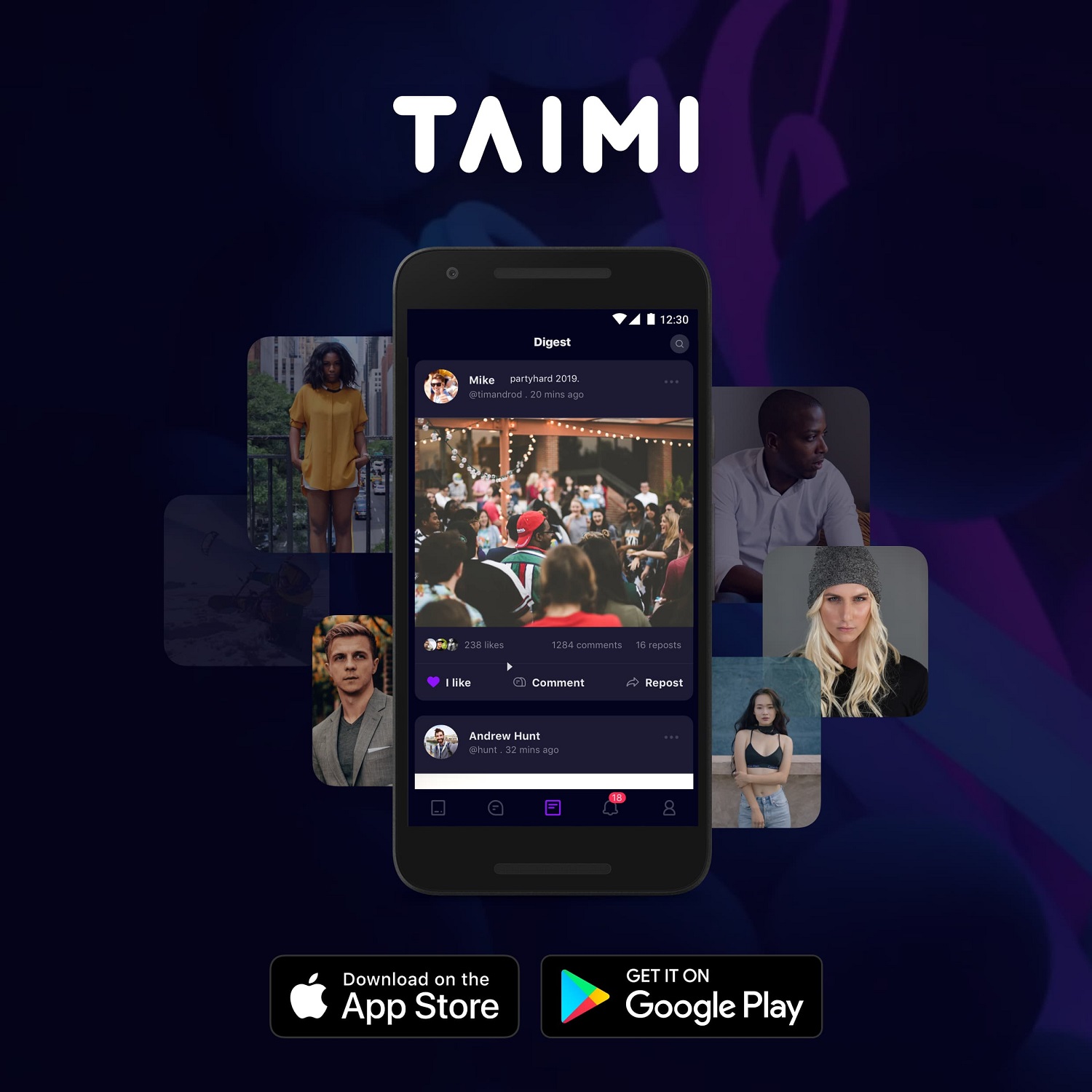 TAIMI is inclusive to all users regardless of where they identify on the gender and sexuality spectrum. TAIMI offers customized groups, stories, discussions, news digest that all cater specifically to the users' interests.
This gives the users an opportunity to find friends and partners based on their interests. Create a community which gives everyone a chance to be a fan, be included, feel welcome.
Essentially, the whole experience is about being free – openly express your thoughts without the fear of being discriminated against, outed or bullied.
This is a global experience where people can connect regardless of their state or country which is appreciated by a large user base of women TAIMI currently has.
TAIMI adjusted the on-boarding process to make sure lesbian and bisexual women feel comfortable while just getting started on the app.
We frequently recommend groups that are of interest to lesbians and bisexual women and encourage all our users to create their own groups within our community.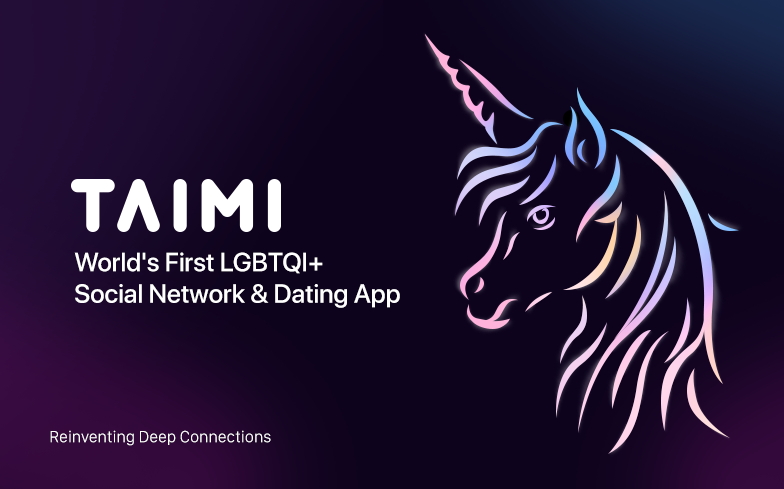 There are also several filters for stories that help users see only those people that may be of interest to them.
TAIMI is the only LGBTQI+ social network and dating app, so we pride ourselves on being different, on giving our users opportunities not to just find love but also connect with friends and get acquainted with like-minded folks.
In addition to that, TAIMI is avidly working towards partnerships with human rights organizations. In the past we have joined forces with UNAIDS and LGBT Foundation on their ground-breaking LGBTI Happiness Survey.
TAIMI team also frequents Pride Events in Europe and North America with hopes of attending and sponsoring Prides around the globe.
We also have an ambassador program that is launching in 2020 featuring LGBTQI+ celebrities and activists to help raise awareness and make a positive impact on the lives of LGBTQI+ people.