Alicia Keys, Beyoncé, Rihanna and more come together against racism in a powerful video
By Umar Sarwar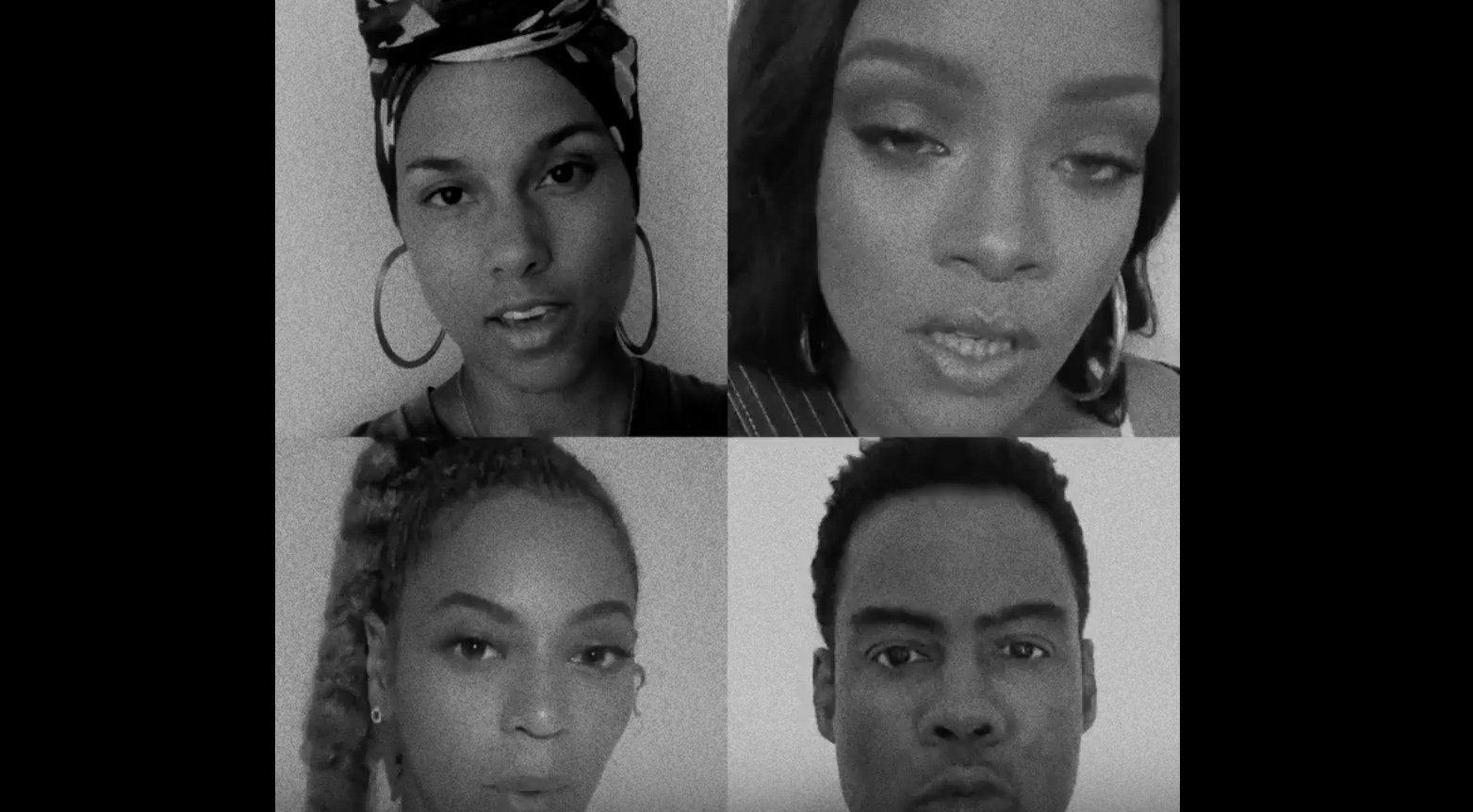 Mic Media and the 'We Are Here Movement' fronted by Alicia Keys have come together with some of America's biggest names including Beyoncé, Rihanna, Pink, Adam Levine in a powerful video to combat racism in the U.S.
The video project currently has 23 celebrities who talk about the issue of racial discrimination that is still around in the U.S. today.
The video, called '23 Ways You Could Be Killed If You Are Black In America', consists of the celebrities telling the way that black Americans have been victims to police violence and lost their lives.
'Failing to signal a lane change,' says Keys, followed by a photograph of Sandra Bland.
'Riding in your girlfriend's car with a child in the back,' says Beyoncé, then a picture of Philander Castile appears.
The video ends with Keys calling people to help, 'We demand racial transformation to heal the long history of systemic racism, so that all Americans have the equal right to live and pursue happiness.'
Keys asks people to sign the petition for racial justice and equality in the country. The petition needs 100k signatures before the White House would to respond.
Watch the video here:
Words: Darren Mew
More stories:
Watch the trailer for Australia's new gay swimming drama
Orlando: The world remembers, one month on