Mary & George: First teaser trailer drops for steamy historical drama starring Nicholas Galatzine
"If I were a man, and I looked like you, I'd ruled the planet"
A very dramatic teaser trailer has just dropped for upcoming Sky Original series Mary & George– and we can't wait.
The soon-to-air historical series will follow the real-life story of a plotting mother and son scheming to seduce King James I.
Oscar-winning actor Julianne Moore stars alongside Red White & Royal Blue's Nicholas Galitzine as Mary Villiers and George Villiers respectively.
With first-look images having released back in May, fans have been give another teaser of what to expect in the fiery eight-parter.
We see mother and son scheme together throughout the new trailer, released today (16 November), as Mary moulds her beautiful and charismatic son to seduce King James VI of Scotland and I of England (Tony Curran).
"My son, he is subject to my role, he is my George, and you should know, I am Mary," Moore's character begins.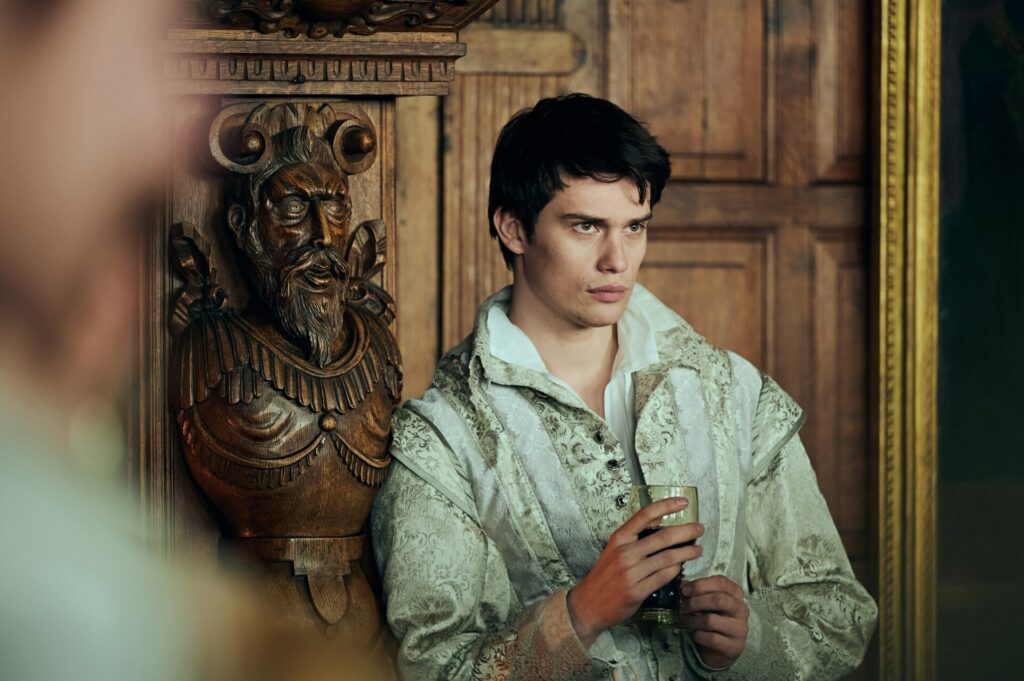 The pair rose from humble beginnings to become the richest, most titled and influential players the English court had ever seen, and the King's most trusted advisors.
"Mother, have you found me a wife yet?" George asks at another point, to which Mary replies: "I think we aim higher."
The trailer then pans to a shot of Tony Curran's King James VI, as he meets George's eyes for the first time.
We see the pair's relationship become extremely intimate through the short snippet, which we suspect will end badly for someone…

"This world is full of monsters," George warns, as the trailer pans through various risque shots.
"If I were a man, and I looked like you, I'd ruled the planet," George is told, as the teaser comes to a dramatic close.
Rounding out the cast is Nicola Walker, Tom Victor, Amelia Gething, Sean Gilde, Jacob McCarthy, Alice Grant, and Niamh Algar.
Mary & George is coming to Sky Atlantic and STARZ soon.