Queen at The O2 review: 'Adam Lambert is as great a showman as Freddie Mercury ever was'
The Rhapsody Tour serves as a heartfelt nod to Freddie's legacy as well as a platform for Adam's astonishing prowess as a performer.
By Will Stroude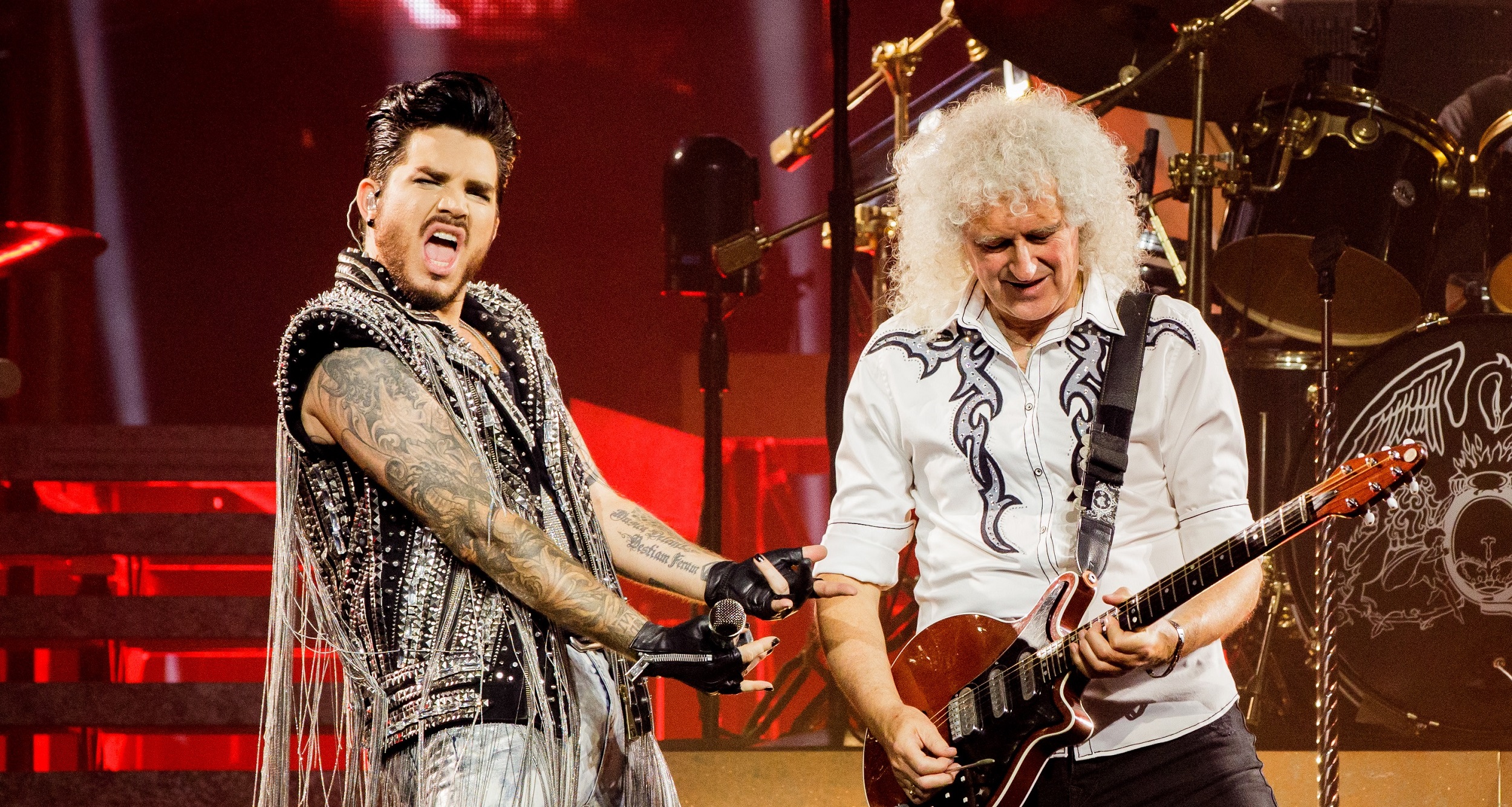 Words: Simon Button; Image: Bojan Hohnjec
If there's a heaven you can bet Freddie Mercury is up there on a cloud, a cigarette in one hand and a vodka and tonic in the other, grinning at Adam Lambert's antics as Queen's new frontman.
Lambert, who has been juggling touring with the band with his own solo career since 2011, is as great a showman as Mercury ever was, with an "I'm here, I'm queer, get used to it" energy that makes him a much better successor to the Queen throne than Paul Rodgers – the rock singer who never quite pulled it off when he was recruited by Brian May and Roger Taylor in the early 2000s.
Stalking the stage with the self-confidence of a born show-off for the band's 2022 Rhapsody Tour, Adam doesn't dress like Freddie, eschewing the white vest and tight jeans combo in favour of platform boots, an oversized top hat and lots of black pleather.
He doesn't sing like Freddie either and that's why the Queen + Adam Lambert combo works so well. With his incredible voice, he sings the hell out of the likes of 'We Will Rock You' and 'Don't Stop Me Now', paying homage to his idol whilst putting his own stamp on more than 20 tracks across a breathless two-plus hours. I honestly can't think of another contemporary singer with such range and power, nor one who is just as mesmerising sat on a speaker as he is when strutting around.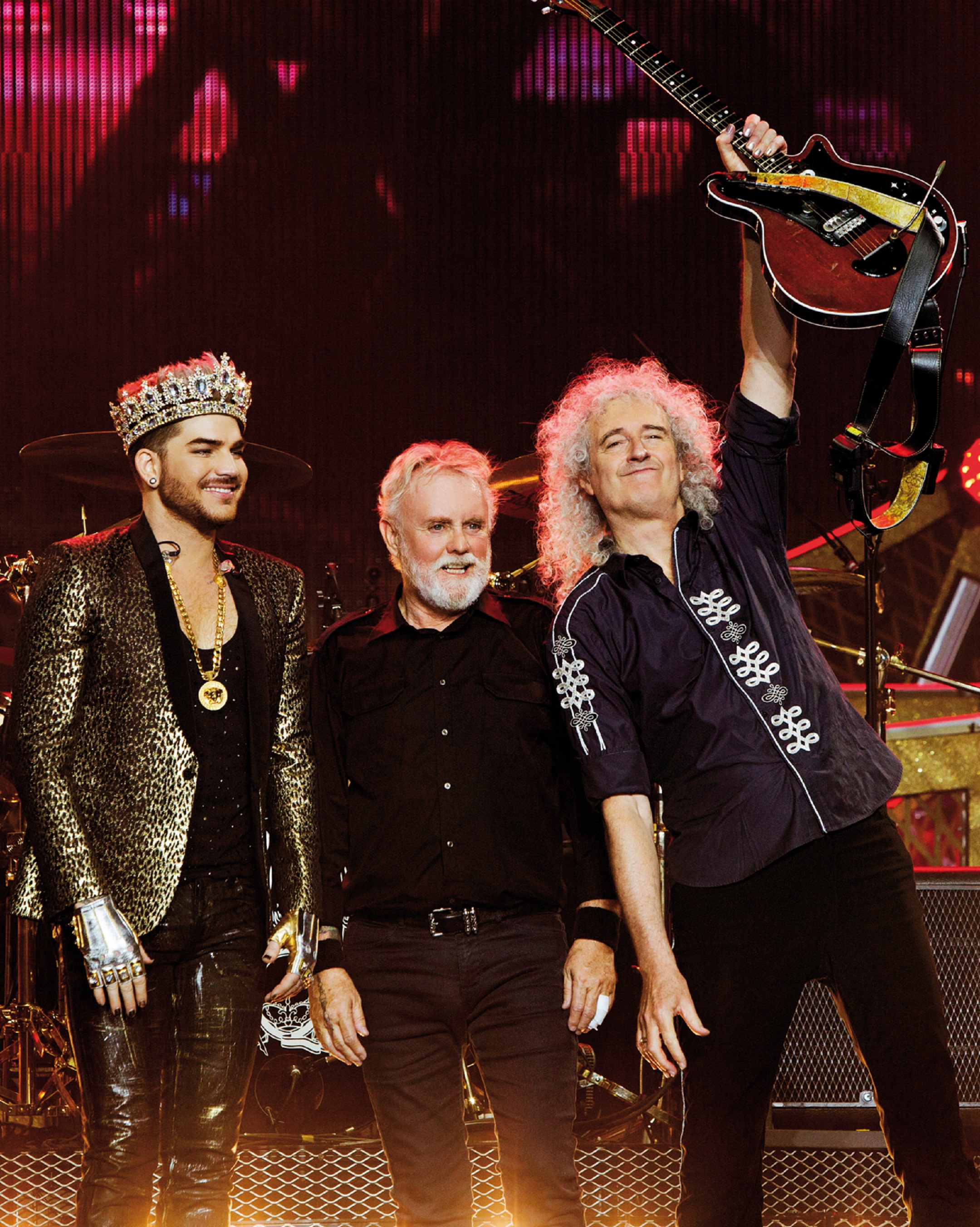 Xavier Vila
Saturday's three-song set in honour of the real Queen in front of Buckingham Palace was just a teaser for the main event, which saw His Majesty Lambert and loyal subjects May and Taylor take total command of The O2 Arena on Sunday for the first of ten nights.
The setlist caters to die-hards and casual fans alike, beginning with deep cuts 'Now I'm Here' and 'Tear It Up' and ending with a rousing 'We Are the Champions' plus, of course, a very appropriate blast of 'God Save the Queen'.
There are no new songs, but then why would you bother when you have everything from 'Somebody to Love' to 'Radio Ga Ga' via 'Crazy Little Thing Called Love', 'Bohemian Rhapsody' and 'I Want to Break Free' in your arsenal?
The show is a celebration of that stupefyingly vast back catalogue, a heartfelt nod to Freddie's legacy, a showcase for Brian and Roger's exceptional musicianship and a platform for Adam's astonishing prowess as a performer.
If The Queen herself had been there she'd have been tapping out the 'We Will Rock You' beat with her teaspoon. Her namesakes stole the show at the Palace and they're raising the roof at The O2 as they take the Rhapsody Tour around the country. We can only bow or curtsey at their brilliance.
Rating: 5/5
Queen + Adam Lambert are touring the UK until 21 June and Europe from 24 June. For more information visit queenonline.com.