Heartstopper's intimacy coordinator on capturing young gay love: 'They wanted to get it right'
Attitude chats to Heartstopper's intimacy coordinator David Thackeray about capturing "the spark" in queer romance and making scenes more comfortable for actors and crew.
By Will Stroude
Words: Aodhán Gregory; Image: Netflix
From tentative first kisses to explicit sex scenes, intimacy on-screen can exist in many forms but more often than not it's quick and suggestive.
Heartstopper's depiction is different. It unravels slowly and is more natural in its approach to teen romance.
But it takes more than good actors to create chemistry in front of a camera and increasingly, productions have brought on an intimacy coordinator to help with scenes of a sexual nature.
To learn a little more about how you go about capturing the warmth and innocent nature of young love, Attitude recently caught up with David Thackeray, Heartstopper's intimacy coordinator to dig a little deeper into the process of making queer romance scenes safe.
"A hovering of a hand between the two characters Nick (Kit Connor) and Charlie (Joe Locke) wouldn't be seen as an intimate scene usually, but it's massive within the story.
"Heartstopper's writer Alice (Oseman) and producer Patrick (Walters) really wanted to make sure the role existed and was there to support the cast", says Thackeray.
The role of intimacy coordinator may not be something many people would be familiar with but it has really come to the fore as a result of the Harvey Weinstein scandal in 2017 and the subsequent #MeToo movement, with directors and producers now paying a lot more attention to the way intimate scenes are handled.
Thackeray, who also worked on queer shows like Sex Education and It's A Sin, has the job of speaking to directors about what they're looking for, and actors about what they're comfortable doing.
"I can tell you right now the difference of going on set now as an intimacy coordinator compared to 2017 is huge.
"Productions have realised the importance of it and what it can bring to the table because back then people just didn't know what it was.
"We're not there to take over, we're there to collaborate and help with whatever they need for these moments.
"Whether it's a show like Heartstopper, Sex Eduction or It's A Sin, they see the importance of having a role like this but also having the benefit of having those eyes there – to help find that spark," he says.
So what are the secrets to creating such heartstopping scenes and how comfortable are actors with showcasing intimacy on screen?
"I guess for me it's in the detail, it's about opening up those discussions beforehand and really taking apart a scene just like any other.
"So when you're watching the scene it tells a story and it's not just there to titillate or whatever it may be, it forwards the relationship or maybe it teaches you something.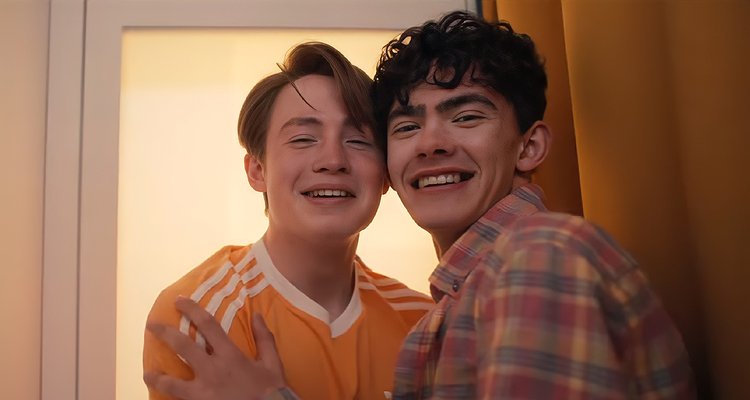 Heartstopper: Kit Connor as Nick (left) and Joe Locke as Charlie
"There's a purpose to it and when you see the actors or characters comfortable, that's when it really works," Thackeray explains.
To ensure the young actors felt completely ready before filming began, the cast spent two weeks in rehearsals with Thackeray discussing how each intimate scene was going to be shot, how they were going to be created and why those moments were important.
"What's amazing about Heartstopper is the comic, you have a diagram of those specific moments so we knew exactly what we were shooting. But with Alice being there she was able to be like 'I'm looking for this spark or here's why this moment is important' which was really helpful.
"Beforehand I would see the actors, we'd play a couple of games to get them relaxed, have a bit of fun, get themselves back into their bodies and really come into their character rather than their personal self.
"And then we'd block through where they were happy to be touched, how long would that kiss be, is there tongues, is there no tongues, what's the quality of this moment?
"So they knew exactly what they were going to do without having that awkward moment of trying to find if they could put their head this way or that way. That was important because some of the cast members have never been on set before or have ever done a scene like this before."
It was this preparation that helped create perhaps one of the show's many heartstopping scenes in its third episode, which sees two of the queer couples at the centre of Heartstopper share their respective first kisses at a raging house party.
"I get goosebumps thinking about it because the party scene is such a beautiful moment and so needed," Thackeray says.
"And Euros (Lyn), he was so good with the cast in opening up that communication and he really did make them feel comfortable. It was really cool to have that."
But Thackeray is keen to point out that despite this heartstopping scene which sent fans into a frenzy, not all intimacy requires kissing or sex. Sometimes not touching can be just as powerful.
"The moment that keeps bouncing back for me is the hovering of hands scene but also there's the photo booth scene and just even the looks of the joy throughout.
"You want to capture that moment in that kind of dizzy phase of a brand new relationship, so you're trying to find those feelings as actors, you know, to make sure they're not rigid and stiff," he says.
Viewers of Heartstopper will know it isn't always love and butterflies as the show does get quite dark. Thackeray's role also helped to balance the shift between intimacy and violence during an uncomfortable scene with Ben Hope (Sebastian Croft) and Charlie.
"That was one of the scenes where I was like, 'oh, okay, I'm going to put a highlighter on this page'", Thackeray laughs.
"Usually and this is what we did for Heartstopper as well, is that I collaborate with the fight choreographer.
"But the way I find works really well for scenes like this is by completely taking away the emotion first and just finding the positions – going through the technical side of it.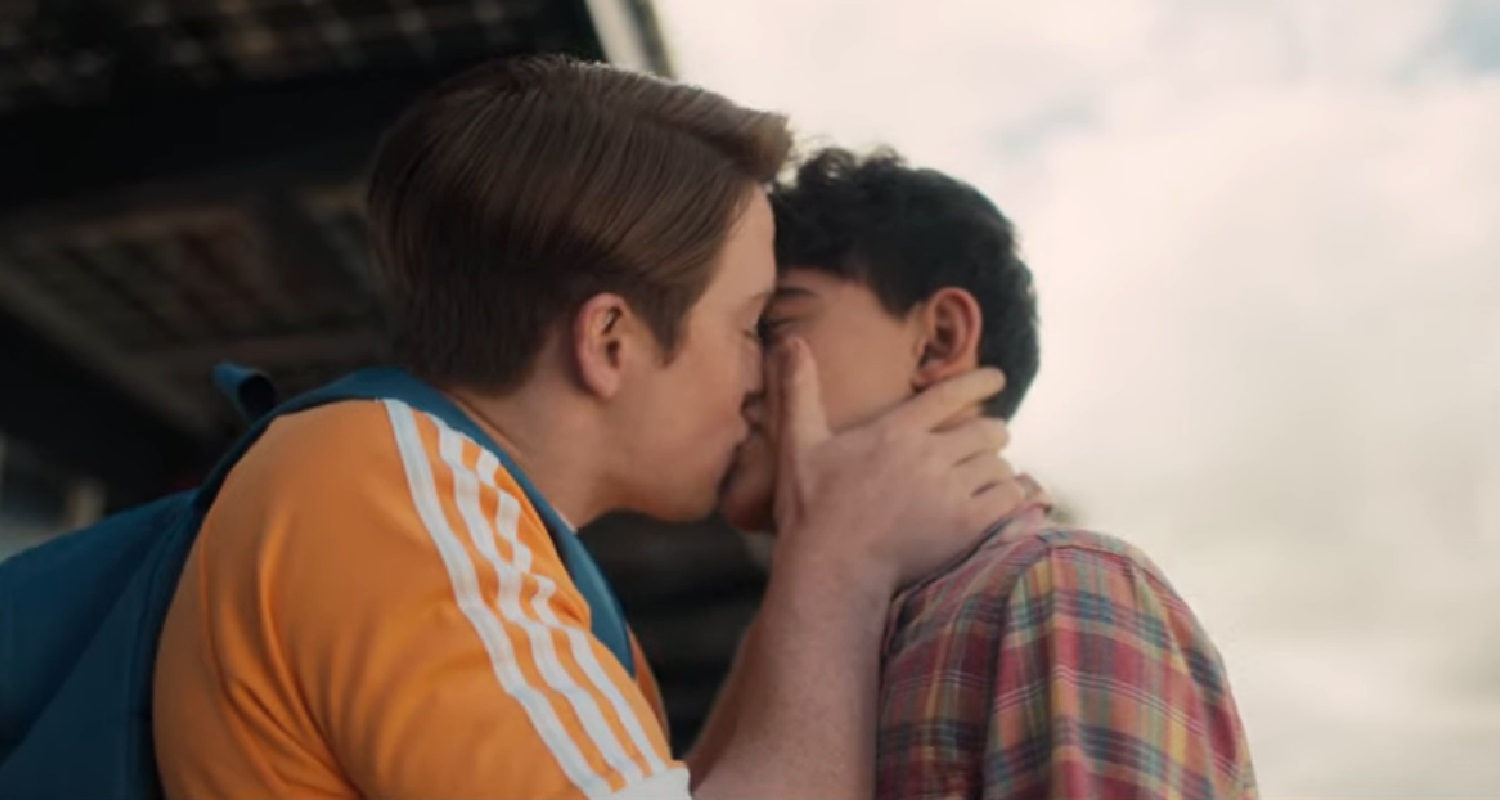 "So we can then allow the actor to do their job just like any other scene and obviously making sure they feel safe enough to be able to go there."
The stars of Heartstopper referred to Thackeray as a "comfort blanket" on set during an interview with Digital Spy and the coordinator was just as quick to return the compliment to the show's two lead performers.
"Kit and Joe were just so professional and just great to work with. They wanted to get it right.
"So you can tell that they really put in the work but they were kind, they were warm and really good people to be around and this goes through all of the cast.
"You could feel we were making something that was needed and it was going to be pretty cool," he says.
"I knew that Heartstopper had a massive following already but I was quite overwhelmed to see how much of an impact it's had.
"It's been huge and what a beautiful thing to be a part of. I just hope it continues," he adds.
Heartstopper is streaming on Netflix now. The Attitude May/June issue is out now.