UK's historic LGBT landmarks to be officially recognised
By Will Stroude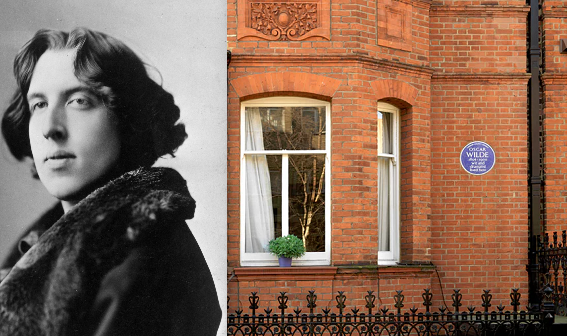 Oscar Wilde's former home is just one of six landmarks being recognized as part of Historic England's plans to highlight queer history in the country.
According to the BBC, the estate of "the first modern lesbian" and a memorial to a trans spy have also been given special status by Historic England.
Historic England's Chief executive, Duncan Wilson, said the influence of people "who helped build our nation has been ignored" because they came from minority groups.
"Our project is one step on the road to better understanding just what a diverse nation we are, and have been for many centuries. At a time when historic LGBT venues are under particular threat, this is an important step," he added.
A number of iconic LGBT venues have been shut down as developers attempt to gentrify them, including the Black Cap in Camden. In 2015, the Royal Vauxhall Tavern was listed by Historic England, recognizing the contribution it's made to LGBT culture in the capital.
The landmarks are being given "special status" to celebrate the 50th anniversary of the partial decriminalisation of homosexuality in 1967.
More stories:
What's life really like for LGBT people of faith?
Get the look for less: Recreate the best celebrity looks from London Fashion Week