Tom Daley is keeping his wedding date under wraps
By Will Stroude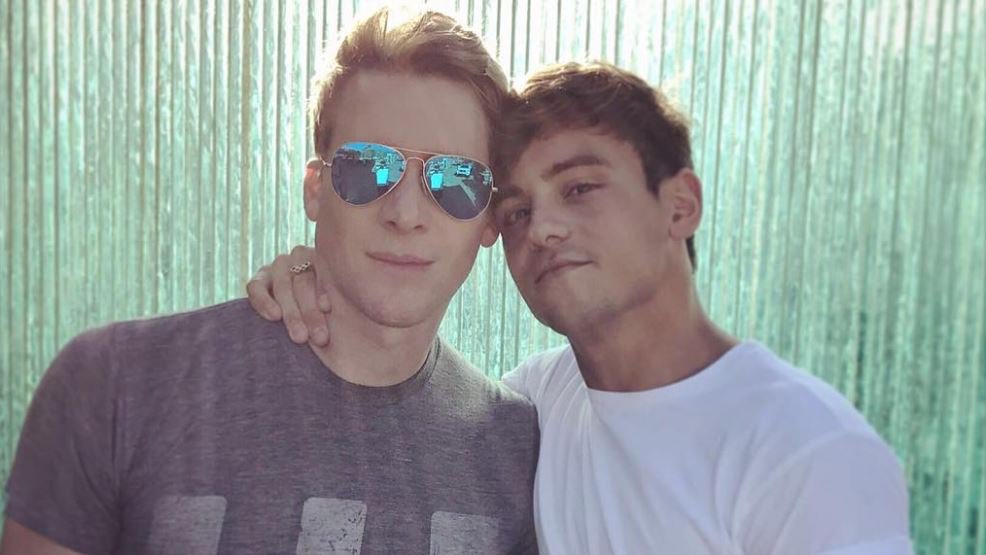 After returning from Rio, Tom Daley has been enjoying some well-deserved rest.
The 22-year-old Olympian has been enjoying some downtime with husband-to-be Dustin Lance Black in both the UK and US, but still found the time to answer some burning fan questions in an internet Q&A this weekend, as followers took to Twitter, Instagram and Facebook to ask him questions using the hashtag #AskTD.
Taking to his favourite broadcasting platform, YouTube, Daley answered the questions on video, but left us hanging on the answer to one burning question.
Despite revealing his ideal stag do plans earlier this month (and reassuring us that no one will be "found tied to a lamp post on the side of a B-road"), it seems the Rio bronze medallist is going to be much less forthcoming when it comes to the big day itself.
"Did you and Lance make a date for the wedding and will " one curious fan asked.
Tom's response?
"I'm not going to tell you anything".
But Tom, how will we know when to go hat shopping?
Despite keeping the wedding plans under wraps, Tom was happy to open up about his relationship to Black, and hopes for his marriage to the Oscar-winning Hollywood screenwriter.
Asking what he can't go one day without doing, he replied: "I know it sounds really sad, but I text and FaceTime with Lance every single day."
And where does he see himself in ten years time?
"In an ideal dream world, obviously I'll be married by then to Lance, and I'd love to have a couple of kids and have a successful TV presenting career."
We hope it all comes true for you Tom – just don't make us wait ten years for that wedding.
Watch the full Q&A below:
More stories:
Watch 'Gladiators star David McIntosh change into his budgie smugglers (NSFW)
Get the look for less: Recreate the best celebrity looks from London Fashion Week