Model Gigi Gorgeous detained at Dubai Airport for being transgender
By Will Stroude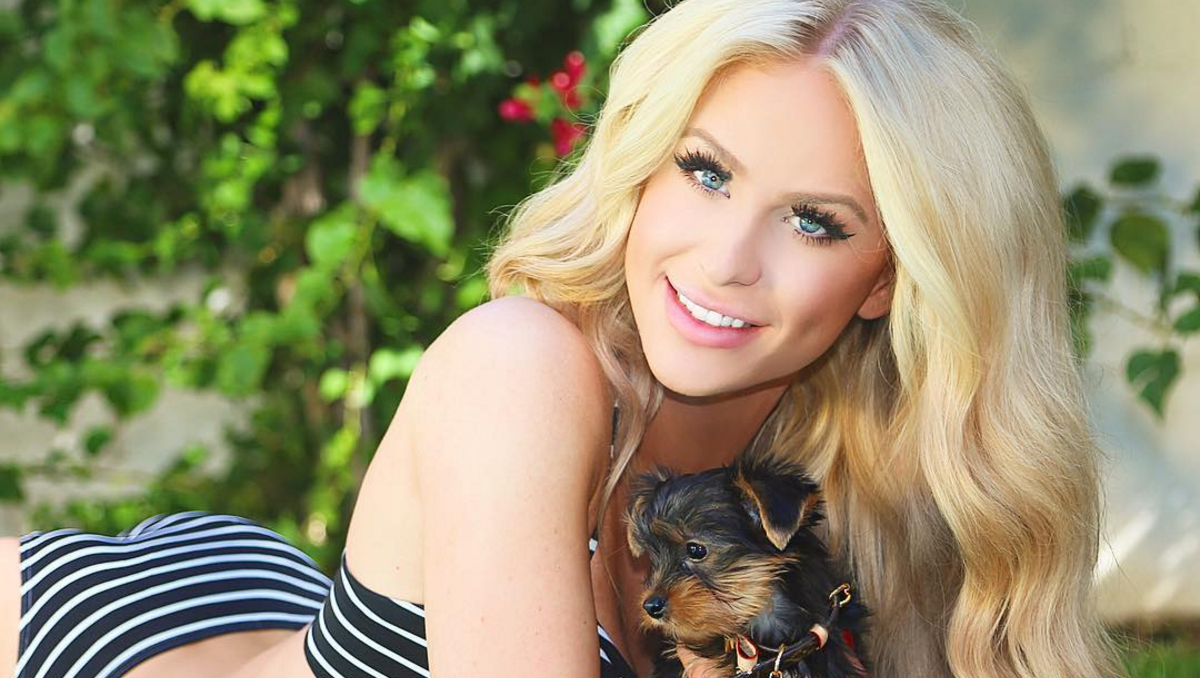 Canadian model and internet personality Giselle Lazzarato, or Gigi Gorgeous, was detained at Dubai airport today (Aug 10) for being transgender.
The 24-year-old, who's racked up over 290 million views and over 2.3 million subscribers on her popular YouTube channel after documenting her transition, was forbidden entry and held back for five hours by an immigration officer after discovering that she was transgender.
Gigi claims she was stopped at immigration and told by an officer that she couldn't come into the country because she is transgender. Gigi's passport was also withheld.
She says the immigration officer said, "I was told you are transgender. You cannot come into the country."
In Dubai, the "imitation of women by men" is illegal and those who violate this law are jailed for a year.
Gigi was originally born Gregory Lazzarato, before legally changing her name to Giselle Loren Lazzarato in March 2014.
Dubai's authorities explained, however, that Gigi's passport identified her as male and that the photo provided sees her as a man. Gigi argued that it was not true, saying that the information in her current passport was already updated.
Fans of Gigi promptly reacted and showed their support as they express their anger and disappointment through Twitter, with a fan saying "I still can't believe Gigi Gorgeous was detained in Dubai bc she's transgender. It's 2016 & there is still so much ignorance." before ending it with the hashtag "#FreeGigi."
Gigi Gorgeous has been detained in Dubai for being trans. Her passport has been taken. It's 2016 and this is happening #JusticeForGigi

— gustavo (@RamsettPark) August 10, 2016
I don't watch GiGi on YouTube but getting detained for being transgender is cruel and not right. #FreeGigi

— Melissa (@ayyemelissaa) August 10, 2016
Gigi Gorgeous is detained in Dubai for being transgendered. It's 2016 and ignorance is bigger than ever. #FreeGigi

— Lady Gaga (@NYCLadyGaga) August 10, 2016
Gigi has since taken to Instagram to reveal her safety and is "safe and sound and happy" after being detained for 5 hours.
Words: Bryan BernalMore stories: The 19 Hottest Daddies in the World Happy birthday Manila Luzon! The Drag Race star's most sickening moments