Anti-gay marriage politician confronted by her gay brother on live TV – WATCH
By Will Stroude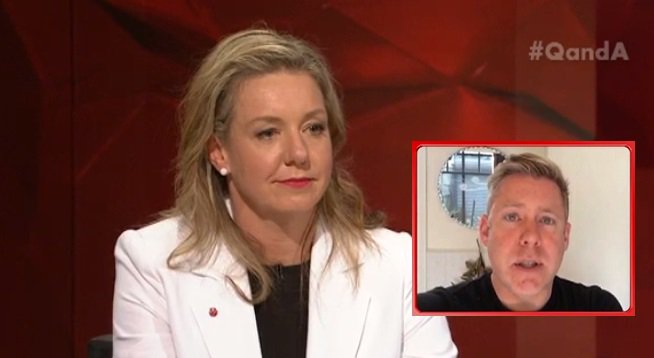 An Australian politician was left red-faced after being confronted about her opposition marriage views on live TV by her own gay brother.
Bridget McKenzie, who is an Australian senator, was appearing on ABC's live panel show Q&A discussing Australia's planned plebiscite on equal marriage when her brother appeared to ask a viewer questions via video.
He asked the panel: "Given the majority of parliamentarians and Australians now support marriage equality, is a $160 million plebiscite necessary and what impact do you think the debate will have on the emotional well-being of gays and lesbians like me?"
Bridget, who serves as a member of The Nationals party for the state of Victoria in the Australian Senate, let out a brief smile telling the audience that the issue was one of "conscience".
"I think it will only be damaging if all of us as Australians choose not to actually respect each other's views in this particular debate," she responded.
"We took a plebiscite to the people," she continued. "I have obviously a conscience view on this issue. I believe it is a conscience issue and it is that the definition of marriage is between a man and a woman. Polls would suggest I'm in the minority."
Despite polls showing overwhelming public support for equal marriage in Australia, the conservative-leaning Liberal government is planning to conduct a referendum on the issue, despite criticism that it will be both expensive and subject the LGBT community to months of homophobia in the media.
Watch the exchange between the McKenzie siblings below:
Is a $160m plebiscite necessary & what impact do you think the debate will have? Our #QandA panel responds https://t.co/flpBk2EkWr

— ABC Q&A (@QandA) September 12, 2016
More stories:
The stunning moment a 12-year-old boy stood up to thousands of anti-gay demonstrators
Nyle DiMarco discusses sexuality and changing deaf lives in Attitude's October issue