Suella Braverman sacked as Home Secretary by Rishi Sunak
She has been replaced by James Cleverly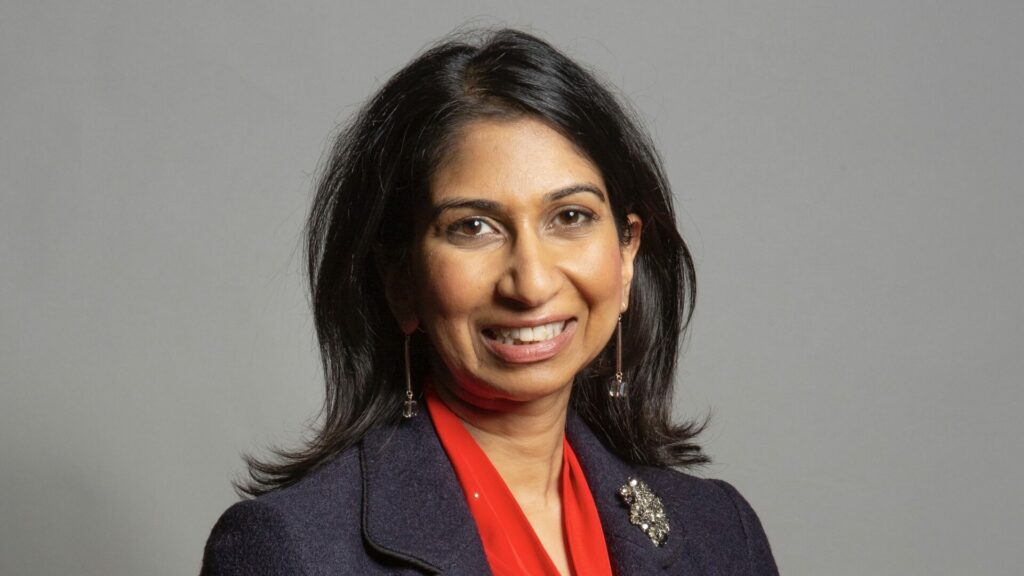 Suella Braverman has been sacked as Home Secretary by Prime Minister Rishi Sunak after just over a year in office.
It comes just days after making abhorrent remarks regarding tackling homelessness in the UK, in which she dubbed it a "lifestyle choice".
In a series of posts on X, Braverman said: "We cannot allow our streets to be taken over by rows of tents occupied by people, many of them from abroad, living on the streets as a lifestyle choice."
She went on to spout that if nothing is done there would be an "explosion of crime, drug taking, and squalor."
The former Home Secretary has been replaced by James Cleverly, who previously served as Foreign Secretary. This role has now been taken by David Cameron, who has today (13 November) made an unexpected return to frontline politics.
Elsewhere, Braverman has also been criticised heavily by LGBTQ+ campaigners during her time in office, having made several anti-LGBTQ+ attacks in recent months.
Last month, she backed Health Secretary Steve Barclay's plans to ban trans women from female NHS wards.
"Trans women have no place in women's wards or, indeed, any safe space relating to biological women," Braverman said in a Sky News interview.
"The health secretary's absolutely right to clarify and make it clear that biological men should not have treatment in the same wards and in the same safe spaces as biological women."
She also recently argued that being gay and fearing discrimination wasn't enough to qualify for asylum.
Braverman later doubled down on her anti-LGBTQ sentiment by claiming that "people purport to be gay when they're not actually gay" when claiming asylum.
This is despite the government's own statistics showing that only 2% of 2022 asylum claims included sexual orientation.