Jakub Jankto: Footballer 'really happy' to 'play without hiding' after coming out
"If I could do it again, I definitely would"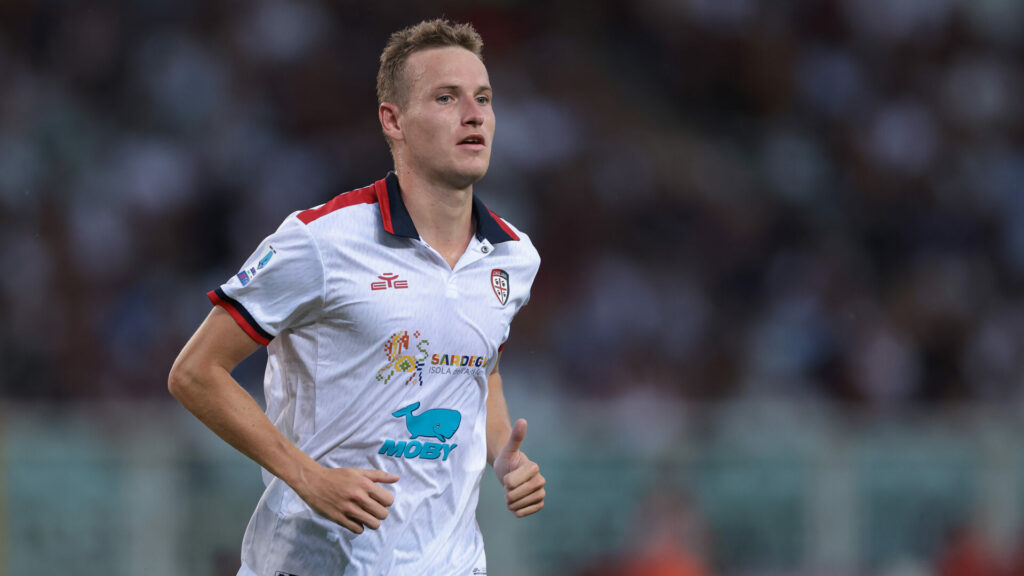 Czech Republic footballer Jakub Jankto has said he is "really happy" he no longer has to hide after coming out as gay earlier this year.
Midfielder Jankto, 27, shared his sexuality with the world back in February, and is currently the only publicly gay international men's footballer.
Reflecting on the decision to come out, he told the BBC that if he could, he would "do it again", and is proud of the "huge moment" in his life.
"I was 13 or 14 years old when I knew that something was… not unnatural, but different," he told the broadcaster.
"It was a huge moment for me – but after six, seven months, I can say it wasn't a mistake" – Jakub Jankto
"As a kid, you don't think too much about it. But when I tried my first relationship with a girlfriend, it wasn't like it was with a boy, you know?
"And then when I got into professional football teams, being gay was still seen as 'not normal', and football is still a little bit homophobic, I think.
"So I was scared when I was 18 or 19 and next to other guys and couldn't open messages on WhatsApp, because I always had the fear that someone might see a message or a photo from a guy," he explained.
Jankto became the third active professional footballer to come out as gay, following Adelaide United defender Josh Cavallo and Blackpool striker Jake Daniels. The first professional footballer to do so was the late Justin Fashanu in 1990.
The Czech Republic star currently plays for Serie A club Cagliari in Italy, and spent last year on loan at Sparta Prague, earning a Czech title medal.
He made the announcement via a post on Twitter, telling followers in a clip: "I no longer want to hide myself."
"It's so good that everyone's supporting me, I feel really great here"
"I wasn't scared when I did it," he said. "It was a huge moment for me – but after six, seven months, I can say it wasn't a mistake.
"If I could do it again, I definitely would, because it helped myself and I think it helped many, many people. It was a huge moment for all footballers, and many professional footballers at many clubs wrote to me, thanking me for it.
"I think it set a good, positive example for everybody, and now I'm really happy that I can play without hiding or being scared. I just carry on like nothing has happened, and that's really, really good."
The first international male footballer to come out as gay noted that sharing his truth has helped make him "better" at the game.
Jankto also admitted his surprise by the wholly positive reception he was met with. He saids "I was expecting that at away games, somebody in the crowd would whistle at me – but nobody did. Just nobody, nobody!
"And I was like: 'Oh my god, this is so good.' It's so good that everyone's supporting me, I feel really great here."