Dame Kelly Holmes 'lived in fear' of people knowing sexuality for 34 years
"I'd always worried about opening up about my sexuality to anyone outside my circle," she admitted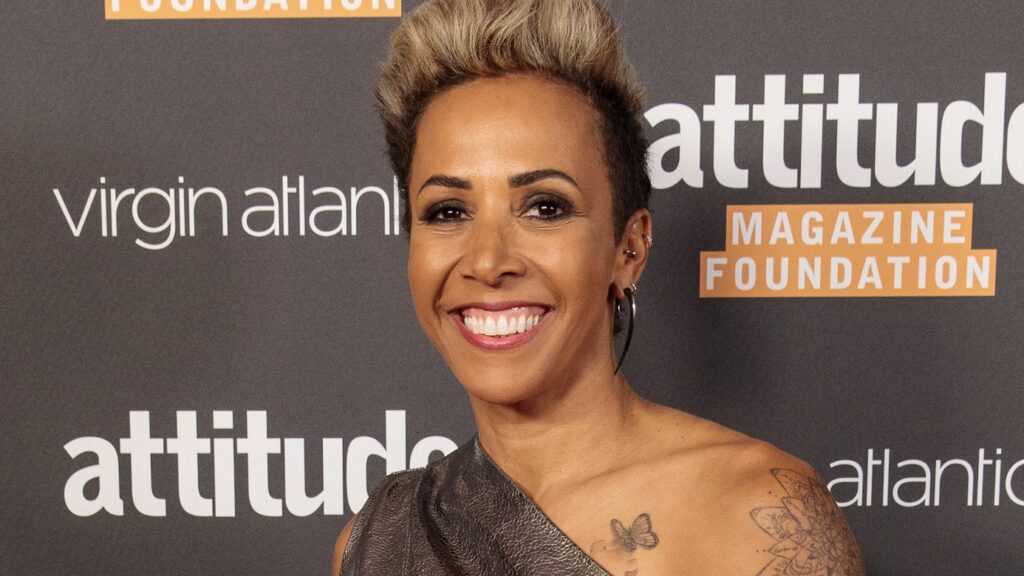 Dame Kelly Holmes has recalled "living in fear" of people discovering her LGBTQ+ identity for over three decades.
The former athlete, who won gold medals in the 800 and 1500-metre races at the 2004 Olympics, came out publicly as a lesbian last summer.
In an interview with The Sunday Mirror, Holmes said she was "finally free" after opening up about her sexuality.
In a new interview with OK! Magazine, she opened up about her long-term fears surrounding being outed.
"I've lived in fear of people knowing about my sexuality for 34 years" – Dame Kelly Holmes
She told the publication: "I'd always worried about opening up about my sexuality to anyone outside my circle. I worried that a psychologist would out me, as well.
"It's really irrational because they're professionals, but when you're caught up in your own fears everything becomes a fear of the unknown. I've lived in fear of people knowing about my sexuality for 34 years."
The Loose Women panellist explained she decided to come out after she "chose to live" and noted a "turning point" in her mindset.
Holmes added: "I knew I had to do something for me. I feel jealous of the younger generation and the freedom they have – they're so open and transparent and can come out far more freely.
Screaming out "I'm gay, look at me" at my age wasn't an easy or natural conversation for me. I couldn't just take away those layers of fear."
As well as this, she explained her experiences of living through Section 28, as well as her ex-military career.
Prior to 2000, LGBTQ people in the military faced prison if their sexuality or gender identity was discovered.
"It's hard to look away from the years of judgement, bigotry and bullying that was around me," Holmes noted.
But she is glad the world can now see the authentic version of herself, and shared: "I've never lied or pretended to be someone different. I just didn't tell my full story because I was scared to lose my job.
"I loved being in the Army. I've done a lot with my life. I can't live with regret, but I'm now fulfilling my dreams and ambitions being truly me. If you can't live your life authentically you don't feel you have the freedom to live your life truly."