Tokyo Olympics: 10 inspiring gay and bi male athletes to look out for
Gay and bisexual men may remain underrepresented in elite sport, but these guys are reppin'.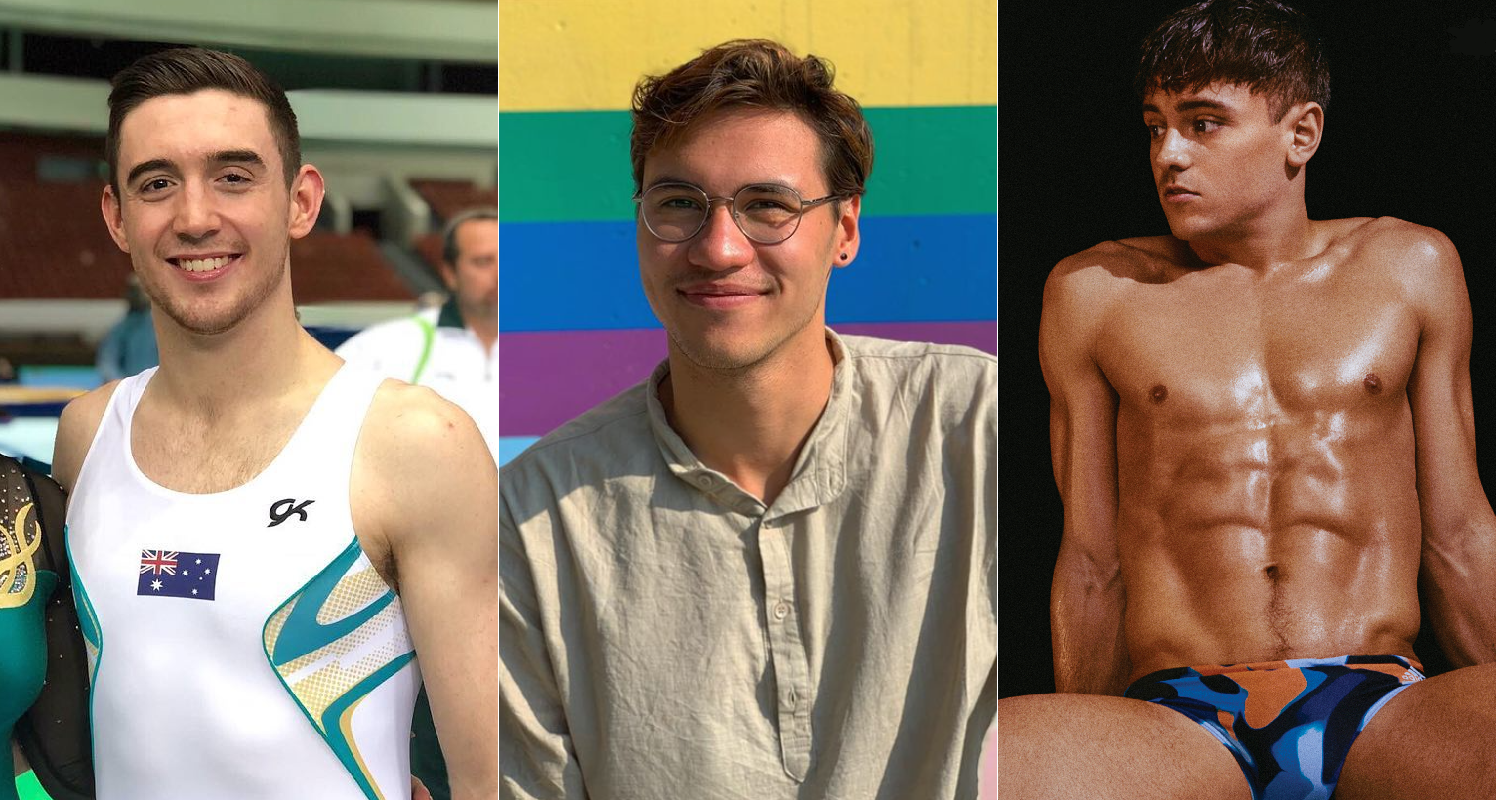 Words: Jamie Tabberer; pictures: @lilmarquenis/@jack_woolley_tkd/Attitude
Amazingly, this month's Tokyo 2020 Olympic Games – taking place from Friday 23 July to Sunday 8 August 2021 – will include a record number of publicly LGBTQ athletes.
Of the 157 (and counting) included in this research from OutSports, we have trans weightlifter Laurel Hubbard, iconic lesbian footballer Megan Rapinoe… and the following 10 gay and bisexual men in our (far from comprehensive) selection.
But here's something to chew on: if over 11,000 athletes are headed to Tokyo and, at a conservative guess, at least 5.6% of them are LGBTQ, that means perhaps another 459 might not yet feel comfortable coming out… illustrating how much further we have to go.
Markus Thormeyer
View this post on Instagram
First up is Canadian swimmer Markus Thormeyer, who came out publicly as gay in February 2020.
Discussing his sexuality on Instagram last year, the 23-year-old said in a caption: "Coming out was one of the most important yet hardest steps I had to take to fully embrace who I am. It was not easy but I am extremely happy I did it. I hope that by being my true, authentic, best self I can inspire others to do the same."
Jack Woolley
View this post on Instagram
Irish athlete Jack Wooley, who has previously described himself as bisexual, became the first Irish person to qualify for the Olympics in Taekwondo in December 2019.
Speaking about how competitors have perceived him over his sexuality, Wooley told Extra.ie last year: "A lot of the top athletes would be from different kinds of backgrounds,, so you can't be too open about it. I have had some opponents who wouldn't shake my hand and I'm just thinking, 'You need to cop on'.
"Some have, though. One of the top fighters in the world came up to shake my hand after I won the European silver. I appreciated that."
Douglas Souza
View this post on Instagram
Brazilian volleyball star Douglas Souza came out as gay in an Instagram Live video last year.
The 25-year-old reportedly said: "I want to be remembered as Douglas who made history as the first homosexual in volleyball who managed to play at a high level. I want to be a mirror of non-standard people. I'm non-standard. I'm also extremely thin and that scares many. If I, a skinny, tiny boy from the interior of São Paulo succeeded, you'll also succeed. That's how I want to be remembered,"
As a member of the Brazil men's national volleyball team, he won a Gold medal at the 2016 Olympics, which were hosted by his home country that year.
Dominic Clarke
View this post on Instagram
To Australia (or, judging by his Insta posts, Portugal, where he's currently based), home of trampoline gymnast Dominic Clarke, who identifies as gay and queer. He's heading to Tokyo to compete for the Men's individual trampoline prize.
The Pride ambassador for Gymnastics New South Wales said in a Facebook video last month: "I've been involved in gymnastics for over 20 years as a coach, judge and athlete. As a queer-identifying athlete, pride to me means being myself and promoting equality where I can within my chosen sport."
Tom Bosworth
View this post on Instagram
British race walker Tom Bosworth proposed to his fiancé on Copacabana Beach during the Rio Olympics, where he finished sixth. This year he'll once again compete in the Men's 20km Walk.
He told the BBC last year: "I never realised how big of a deal coming out publicly as a sportsman was until it happened. That became clear to me over the years, just how few LGB people are in sport, let alone LGBT, and reaching out to the rest of the community is going to come even further down the line before that becomes the norm or just commonplace."
Tom Daley
View this post on Instagram
Former Attitude cover star Tom previously won the Bronze medal for the 10m individual dive at the 2012 Summer Olympics in London. At the 2016 games in Rio de Janeiro, he again won a bronze medal in the synchronized 10m dive alongside Daniel Goodfellow.
This year, Tom – husband of Milk screenwriter Dustin Lance Black, and dad to three-year-old Robert Ray – will dive with Matty Lee. Describing the guys' training regime, Tom told us in May: "We're training six days a week up to about six hours a day, involving dry land stuff like gymnastics, trampolining, yoga, cardio, weightlifting…
"Pretty much, you name it, we do it because we have to train pretty much every single muscle in our body to withstand 35mph impact into the water from 10m."
Anton Down-Jenkins
View this post on Instagram
We would say 'watch out Tom', as New Zealand diver Anton Down-Jenkins will also be competing at this year's Games. However – and we suggest you concentrate, otherwise this will sound arcane – Tom will be taking part in the men's 10-metre platform and the men's synchronized 10-metre platform alongside Matty, while Anton will take part in the men's three-metre springboard.
Speaking to Stuff about his sexuality in an interview earlier this year, Anton said: "I never felt the need to 'come out'. I've never felt the need to explicitly tell people 'I'm gay.' I'm very fortunate because I know that's not the reality for a lot of people."
Edward Gal and Hans Peter
View this post on Instagram


Back to dressage: long-time couple Edward Gal and Hans Peter Minderhound will compete in the equestrian sport on the same Olympic team at this year's Games. Joining them on the Netherlands team is Marlies van Baalen.
Separately, Minderhound won a silver medal for team dressage in 2008, while Gal won a bronze medal for team dressage at the 2012 Games.
Ramsey Angela
View this post on Instagram
In the track and field category is Ramsey Angela from the Netherlands, who will participate in the Men's 4 x 400m Relay and the 4 x 400m Relay Mixed.
He is listed as one of OutSports' list of the 157 publicly LGBTQ 2020 Olympians.
The Attitude Body Issue is out now.
Subscribe in print and get your first three issues for just £1 each, or digitally for just over £1.50 per issue