myGwork's WorkFair global LGBTQ+ career event returns
The virtual recruitment event will be held on 18 October
By Dale Fox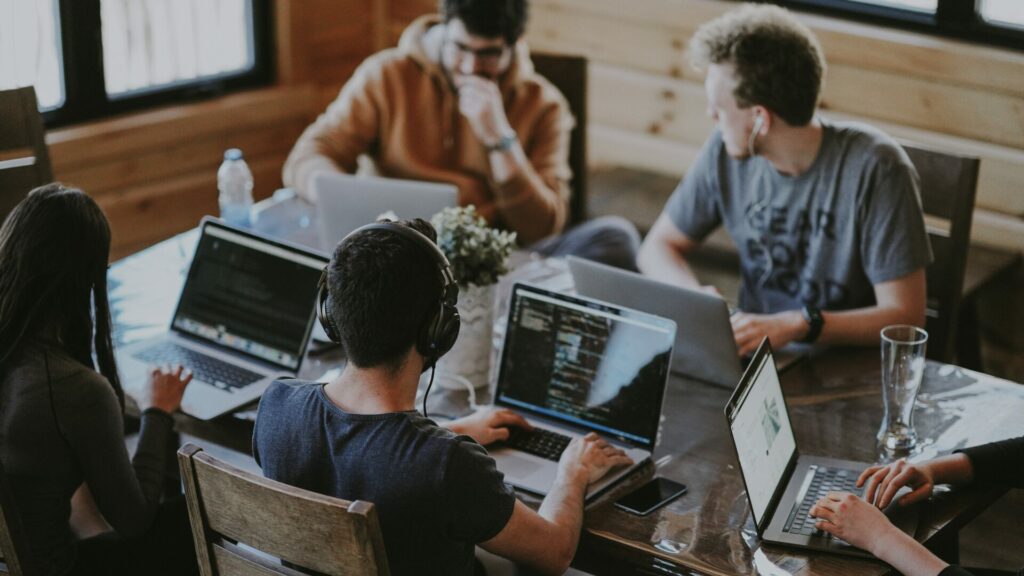 Leading LGBTQ+ recruitment platform myGwork has announced the return of its annual WorkFair event.
The virtual career fair aims to connect LGBTQ+ students and recent graduates with inclusive employers from around the world. It will take place this year on 18 October.
In 2022, over 5,000 candidates attended WorkFair to access job opportunities, mentoring, and career development resources. Major international companies like Warner Bros Discovery, Amazon, GSK, Unilever, and Santander are participating again this year.
myGwork's co-founders Adrien and Pierre Gaubert explained: "WorkFair 2023 is a great event for LGBTQ+ students and graduates – to connect and apply for their dream roles in real-time with inclusive employers of choice, where they don't have to hide their real identity and work with pride."
Recent myGwork research found that 72% of Gen Z people in the UK and US think being out at work is important. Additionally, 90% of LGBTQ+ students and graduates said they are more likely to come out on day one if their employer shows a real commitment to inclusion.
Chance to explore career options
The virtual fair enables attendees to explore career options and apply for jobs in real-time. They can also access webinars and workshops offering valuable guidance to launch their careers.
Deb Westfield, UK recruitment diversity lead at GSK, said: "WorkFair 2022 was a fantastic opportunity for GSK to meet and interact directly with talented LGBT+ individuals. We had a good response to jobs advertised via the platform and great engagement during the day. Looking forward to attending again in 2023."
WorkFair helps LGBTQ+ jobseekers identify employers creating inclusive workplaces where they can thrive as their authentic selves, myGwork says.
Adrien and Pierre added: "As well as facilitating connections with inclusive employers, offering exciting jobs opportunities, it will also provide advice on how to find those top jobs, and guidance to help them thrive in their chosen careers." 
LGBTQ+ students and graduates worldwide can register free for WorkFair 2023 by following this link.