Loreen at Electric Brixton review: Eurovision queen finds her tribe at sold-out London show
Loreen effortlessly commands lively crowd during dazzling Friday night party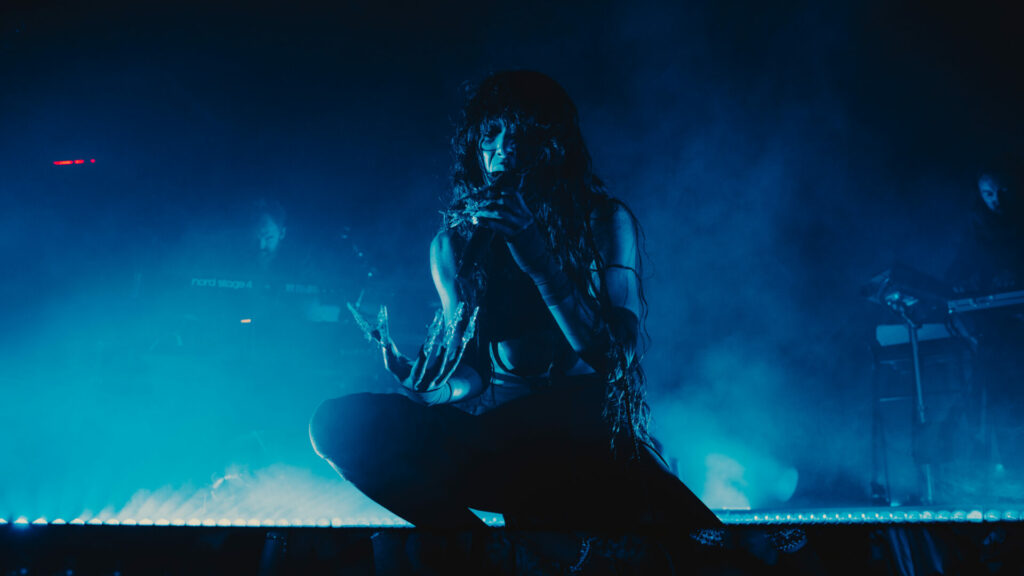 Being a two-time Eurovision Song Contest winner is a rarity, and Loreen knows it. The first woman to achieve the feat (a record held by Ireland's Johnny Logan for 36 years) has allowed her incredible victory to build-up her momentum once more. She's been working hard in the studio in recent months, amid a slew of European festival appearances, and now she's ready to showcase even more of her infectious energy on tour.
The gig kicks off with support from angelic Olivia Lunny. The Canadian solo artist is having a pretty meteoritic rise at the moment too, having just support Ellie Goulding on tour, and now jumped aboard the Loreen ship. She displays impressive control with her vocals, and engages an already pretty full venue with ease.
Loreen glides onto the stage a few minutes earlier than expected, joined by two band members; the focus always remains on the Swedish superstar. We're gently brought into Loreen's spiritual world through an instrumental intro. The gorgeously bold hues allow herself to fully immerse within the electric crowd.
She quickly shows off her signature punchy hand actions, used to convey her sense of spirituality, alongside her incredibly long nails. Both have remained a vital part of her image in recent months. Some fans have made their own versions of her epic talons, which pop up in the crowd as they wave in time with the singer.
"I want to invite you to my heritage. Can I? Okay!" – Loreen
'In My Head' and 'Crying Out Your Name' begin the carefully curated setlist, before launching into recent release 'Is It Love'. The majority already know all the words, assuring her they're completely behind her as she performs the deeply personal single in which she looks to her Berber influences.
There's little room for chat with the crowd as the show continues, with the fast-paced set never halting in momentum. But the undeniable connection between the artist and those in front of her never wavers, with an incredible sense of belonging remaining in the room at all times. Connection with fans is key to why Loreen loves touring so much. Speaking in an interview with Rolling Stone UK after her epic win, she explained: "They're there because they want to be there, and I'm there because I want to be there. It's effortless." At one point, I even spot Eurovision superfan (and semi-final commentator) Rylan Clark bopping along in the wings.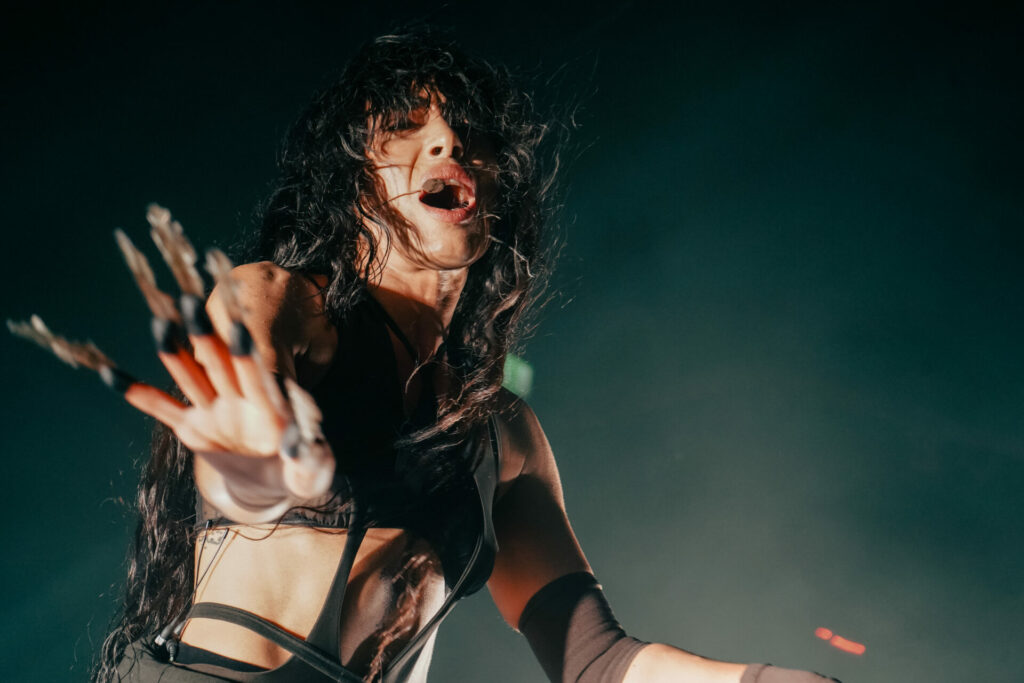 In a rare talking break, she soaks up the atmosphere and fully allows us into her world: "Oh my God. I want to invite you to my heritage. Can I? Okay!" she states, met with cheers and applause.
It's 2012 track 'Euphoria' which is most significant. Loreen eases us in by teasing the intro several times. But when we get into it, it's a full on party, and a clear marker of how far she has come in the past decade as her star status only continues to rise.
"Are you ready, London?"
She kneels down on the floor as she gets on level with the crowd for this year's winning track 'Tattoo'. Fans might remember she stayed close to the surface in her Eurovision performance, sandwiched in between a lightbox set up. It's a beautiful demonstration of how much she craves the connection and intimacy from her audience. Her passion truly comes through in the chorus, with emotion-fuelled vocals swirled into the crowd.
Away from her two Eurovision-winning tracks, 'My Heart Is Refusing Me' is a clear stand-out. The boppy heartbreak anthem feels criminally underrated. "Are you ready, London?" she asks, as she truly gets the crowd going beyond the point of no return, as the room springs up and down for the chorus. It feels like a moment.
While Loreen's faultless vocals never waver, she finds herself, at times, drowned out by the thumping bassline of her accompaniments. In the spine-tingling acoustic version of 'Is It Love', which kicks off the encore, we get the ultimate demonstration of her true vocal skill. She ends pretty abruptly with a poignant performance of 'Statements', a politically-fuelled track she entered with at Sweden's Melodifestivalen 2017.
It's clear this is just the start to a exciting new pop reign for Loreen, now this Eurovision sensation has definitely found her tribe for the long-haul.