Queer As Folk actor Robert Gant thinks it's time for a reboot of the show
By Josh Lee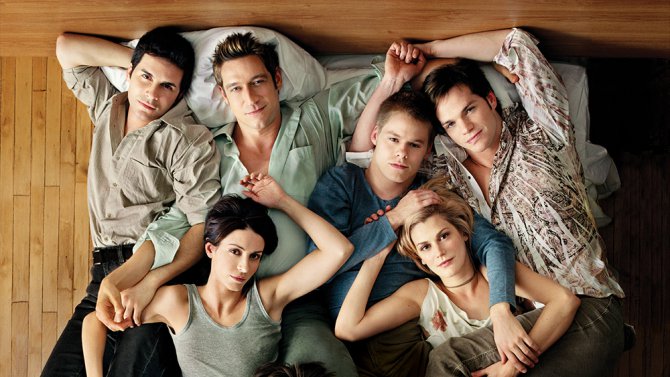 Robert Gant, who played a HIV positive college professor in the American Queer As Folk, has said that he wants to reboot the iconic TV show.
The program, which aired from 2000 to 2005, follows the lives of five gay men in Pittsburgh, Pennsylvania, and was based on the iconic British show of the same name.
Gant came into the show in its second season as a love interest for main character Michael Novotny (Hal Sparks).
The openly gay actor and activist hasn't played the role of Professor Ben Bruckner in over 10 years, but thinks the time for a reprisal is now.
He told Entertainment Weekly, "I had an amazing experience being on a hit show for Showtime, doing Queer As Folk, and impacting things socially, like helping change hearts and minds. It's such a big chapter of my life.
He then went on to say, "The family dynamic that was created there has really endured.
"We've had these conversations, and I know that everyone would be on board for some sort of a revival or another season or whatever. … So hopefully that has a future.