Jimmy Fallon dresses up as Donald Trump for duet with Barbra Streisand – Watch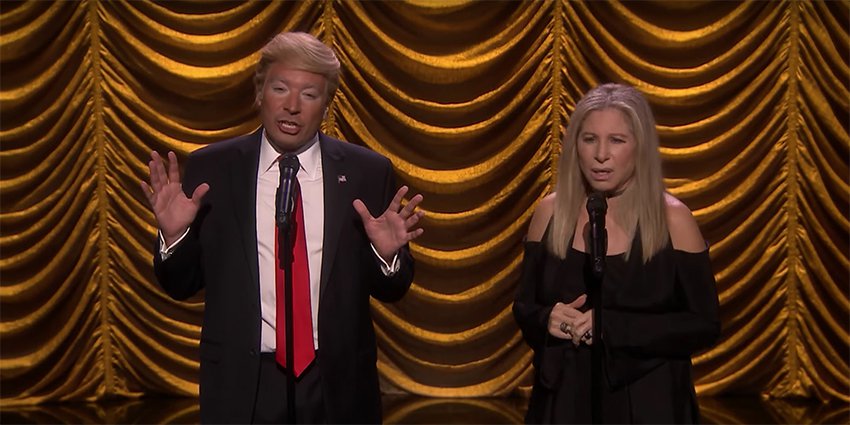 We've seen Meryl Streep dress up as the infamous republican presidential candidate earlier this year, but now it was Jimmy Fallon's turn to do so.
Fallon dressed up as Trump on this weeks Tonight Show when he and Barbra Streisand teamed up to sing their political rendition of the classic 'Anything You Can Do, I Can Do Better'.
The lyrics were changed making the song far more political as the pair poked fun at the republican presidential candidate.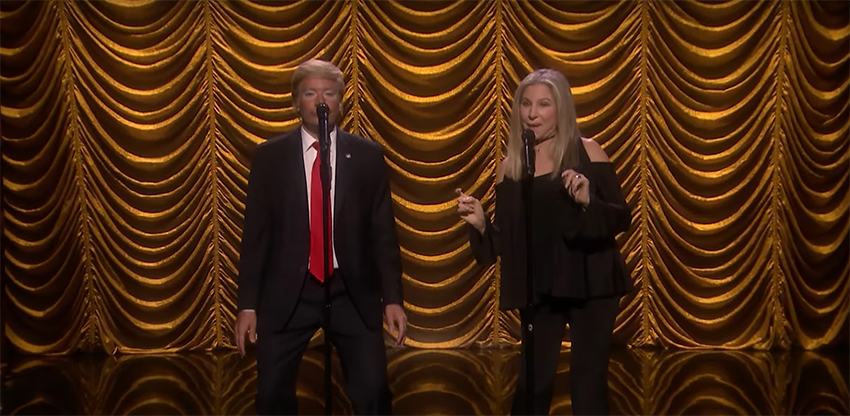 Jimmy, as Trump, sings: "Any wall you can build I can build taller. I can build any wall taller than you."
As Barbra's a supporter of Clinton, she sings: "I can vote for Hillary" before stating that "She's going to win and she's going to win huge!"
Towards the end of the video Trump's wig slips and as Streisand attempts to fix it, the wig growls viciously at her.
You can watch the hilarious duet below:
More stories:
Meet the men looking for love on new gay dating show 'Finding Prince Charming'
Watch the RuPaul's Drag Race All Stars 2 queens make their entraces