Did the next American Horror Story theme just leak? – SPOILERS
By Will Stroude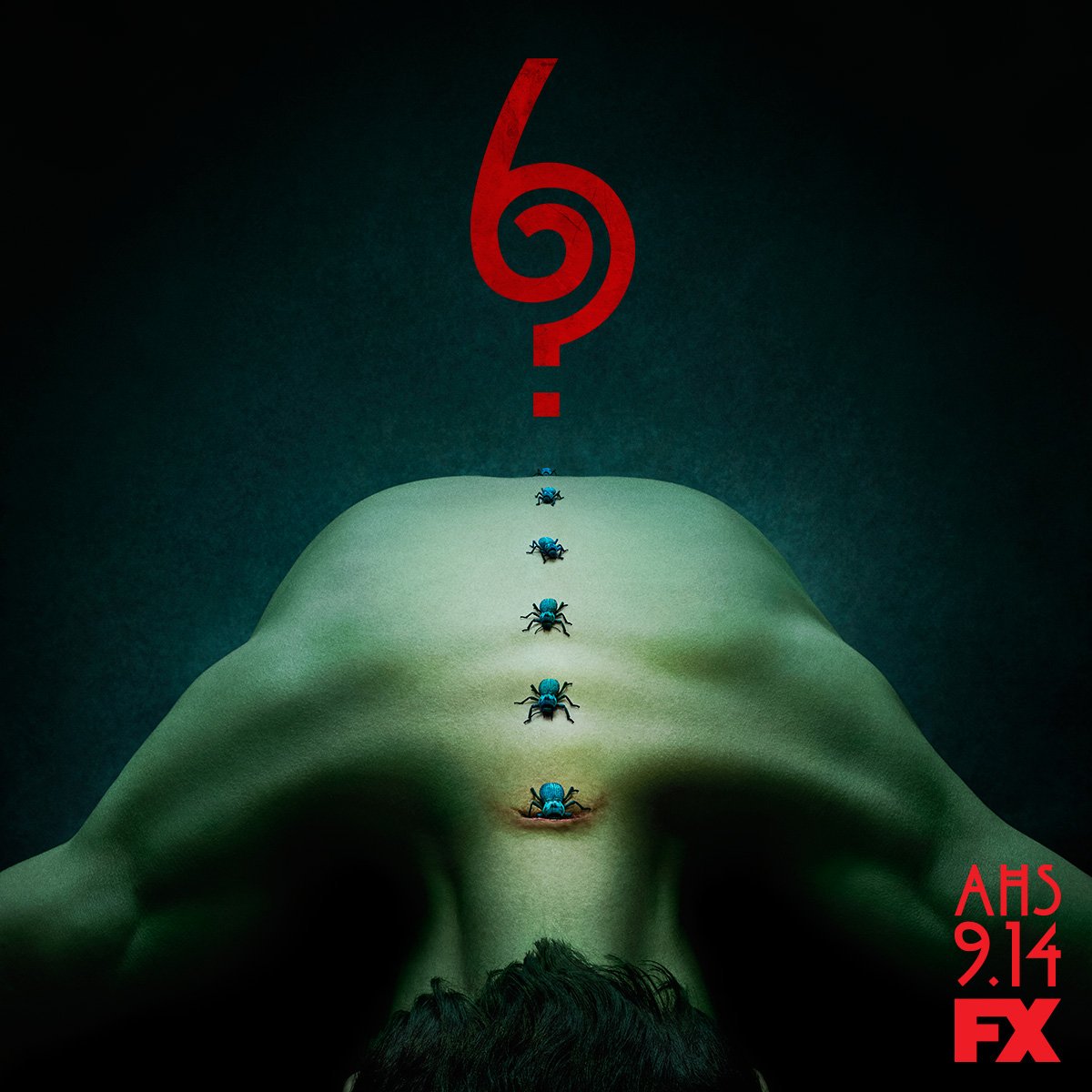 Ryan Murphy has been desperate to keep the theme of his latest American Horror Story season under wraps, even going as far as to release red herring trailers that have nothing to do with the plot.
However, his attempts to keep us in the dark may have been foiled on Tuesday (August 30) when the season's title was seemingly revealed on review site Rotten Tomatoes, according to The Wrap.
If you don't want to know what the title is, look away now (You can distract yourself with our naked photoshoot of Team GB athlete and upcoming Strictly Come Dancing star Greg Rutherford instead).
On Tuesday, Rotten Tomatoes listed the upcoming season as American Horror Story: The Mist, before swiftly removing the title a few hours later.
Neither Murphy or Rotten Tomatoes have commented on the potential leak. Instead the American Horror Story Twitter page gifted us this teaser clip of spiders crawling into an open wound:
One by one… #AHS6 pic.twitter.com/bBC0j1OKtd

— AmericanHorrorStory (@AHSFX) August 31, 2016
Just what we've always wanted.
The clip is one of a number of teasers that have been dropped in recent weeks, including this particularly disturbing one of a spider crawling out of someone's mouth.
Open wide… #AHS6https://t.co/tPqI6WOzTC

— AmericanHorrorStory (@AHSFX) August 20, 2016
While definitely horrifying, the two clips don't relate to the apparent title as strongly as some other, mistier teasers – including this terrifying image:
You can't run from us… #AHS6 pic.twitter.com/vmBIbGcZsw

— AmericanHorrorStory (@AHSFX) August 30, 2016
It seems as though the definitive direction that the sixth season will take is still anyone's guess. But whatever happens, we're pretty sure you won't want to watch it alone.
American Horror Story season six premieres on September 14 on FX.
More stories:
Finding Prince Charming star opens up about escort past
Sam Smith's pre-fame debut album to be re-released