Dylan Mulvaney reacts to Attitude Woman of the Year Award: 'The queer community sees me for my truth'
The inspirational influencer received her Woman of the Year Award, supported by Virgin Atlantic, from pop star Paloma Faith
By Dale Fox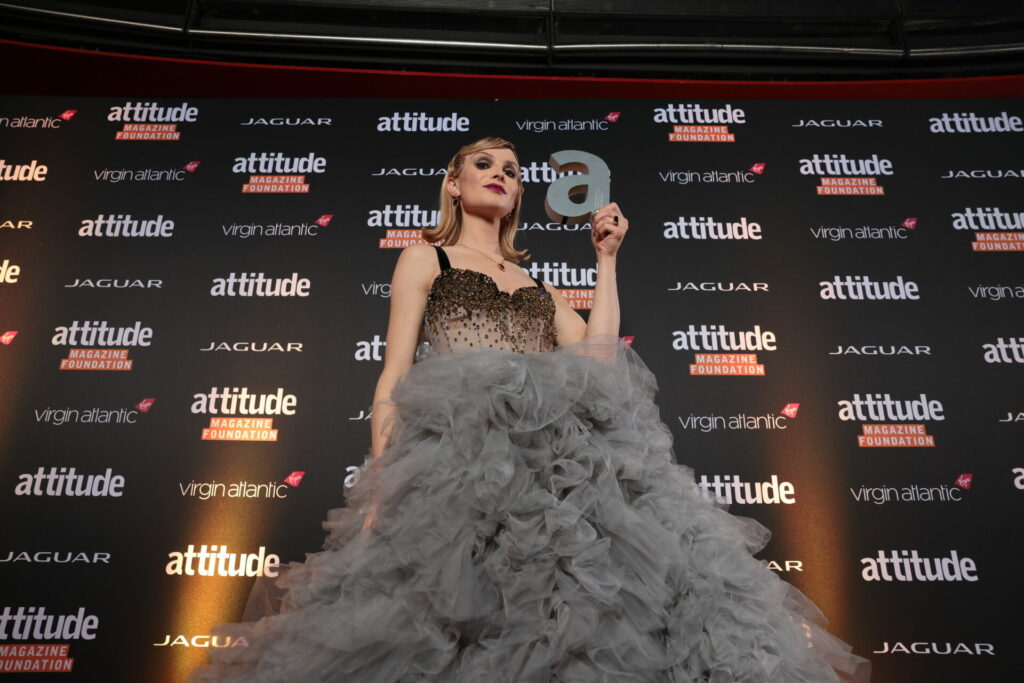 Influencer Dylan Mulvaney has been awarded the first Woman of the Year Award, supported by Virgin Atlantic at the 2023 Virgin Atlantic Attitude Awards, powered by Jaguar.
On receiving her award from singer Paloma Faith, the star said in an emotional speech: "No matter how hard I try, or what I wear, or what surgeries I have, I will never reach an acceptable version of womanhood by those hateful people's standards."
To rapturous applause, Dylan added: "But as long as the queer community sees me for my truth, I'm going to be OK."
"I didn't feel like the 'trans beer girl'"
She described the UK as a personal "safe space" after she travelled to London this summer for a holiday "after months of feeling isolated".
"When I arrived, I didn't feel the baggage that I was carrying back at home in the US. I didn't feel like the 'trans beer girl'," Dylan explained.
"I didn't walk into rooms here and wonder, 'Oh, does that person hate me just for being who I am?' I was just another gal walking around in a Burberry trench on my way to see a West End musical."
Referencing recent backlashes in the UK against the LGBTQ+ community, however, Dylan added: "As dangerous as it is for trans people here, like the hate spewed last week, maybe it's less about where we are and more about who we're with. And that if I'm surrounded by people like you, that this still CAN be one of my safe spaces."
Dylan also emphasised the relevance of "receiving this honour from a queer publication like Attitude".
"I am equally grateful that this title is coming from an international publication, and not just because I am deeply attracted to your accents, which I am," she joked.
"I will stand up in defence of the likes of her and all trans people" – Paloma Faith
Before Dylan came onstage, Paloma said to much applause: "When I think about our next winner and what the transphobic press and social media trolls have put her through this year – for what, because of the social posts for Bud Light, because of the TikTok video for Nike? My blood boils.
"I will stand up in defence of the likes of her and all trans people, all gender-diverse people, and all marginalised people and human beings for the basic right to exist just as you were born to be, whatever your choice is, to my dying day"
TikTok star with over 12 million followers
With her infectious joy and courageous honesty, 26-year-old Dylan has emerged as a groundbreaking voice for the trans community. Propelled to fame by her TikTok series 365 Days of Girlhood, she has amassed over 10 million followers while providing an unprecedented look into the transition journey of trans women.
While her meteoric rise has been empowering for many, Dylan has also endured intense scrutiny. Brand partnerships have sparked disturbing backlashes, laying bare the ever-present dangers facing prominent trans figures.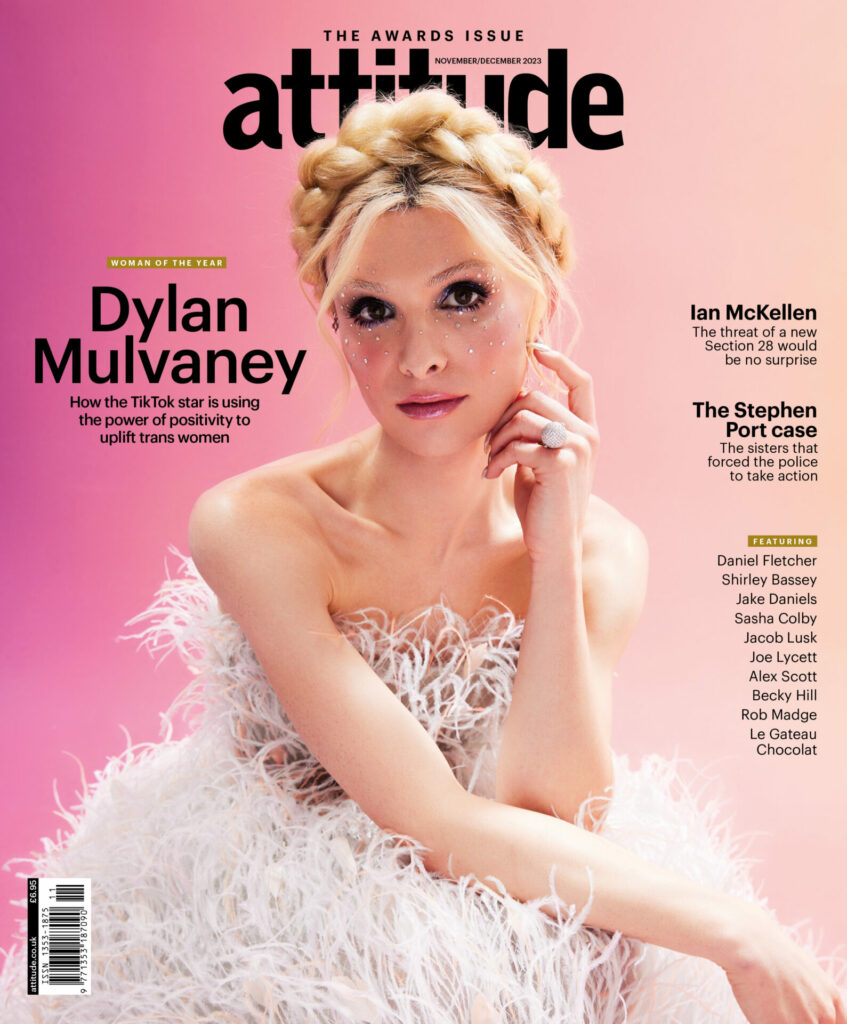 Issue 355, the November/December issue of Attitude, is available to buy from 11pm on Wednesday 11 October.