Sex Education's Dua Saleh interview: 'Music was and continues to be my saviour'
Exclusive: The rising star on their growth from poet to songwriter, using artistry to inspire activism, and how queer music speaks to their soul
By James Hodge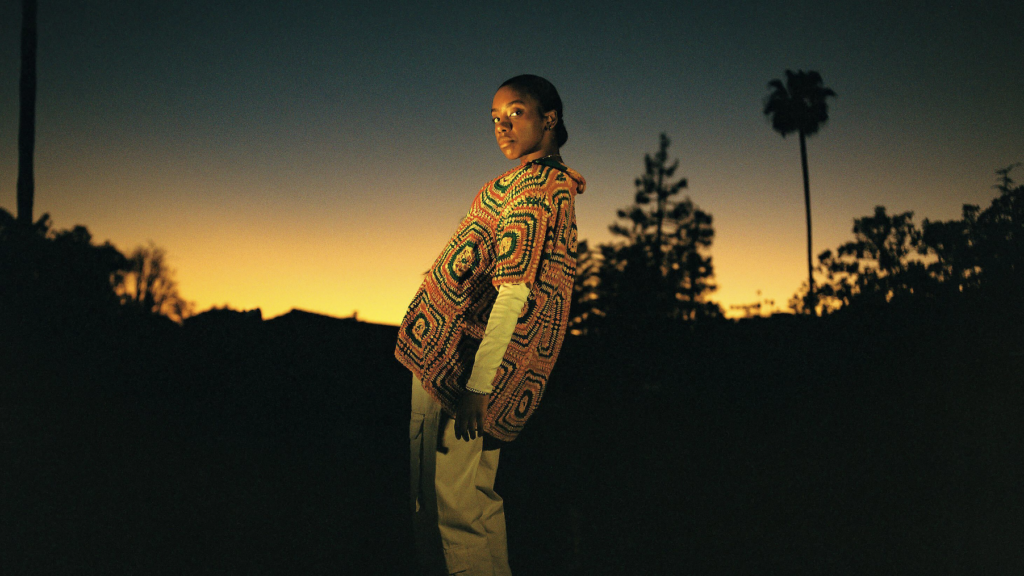 Dua Saleh (they/xe) is a cultural chameleon. You might know them for their powerful performance as heroic character Cal, who is trans, in Sex Education.
You may also be familiar with their viral performance poetry on social media. Now, signed with a new record label, they return to the spotlight with new single, 'daylight falls' and an upcoming R&B-inspired album.
"Music was and continues to be my saviour" – Dua Saleh

Here, James Hodge talks to Dua about their growth from poet to songwriter, using artistry to inspire activism, and how queer music speaks to their soul.
You began life in Sudan, and then moved to America, where you have lived all over the country. Who were the pop culture icons that you grew up with?
The biggest Sudanese influence was Mohamed Wardi. He's a big star in Africa: he's our Madonna, our Michael Jackson. He makes operatic music in the Sudanese tradition. He's very high drama, which I love – that's where I get my dramatic flavour from. But then there's my Western influences. Beyonce, of course, is my biggest influence. I need to stop saying that in interviews – she's going to think I'm a crazed fan, but I really love her. And then there's my love of punk: the Yeah Yeah Yeahs, the Sex Pistols…
You began your artistic career as a performance poet and later made the move to music. How did the transition take place?
Creativity is in my bloodline: Sudan is a melting pot of culture amongst the African nations. I've been writing poetry since I was three years old. Songwriting came later and was a natural development from that but it came from a different place. I was suffering with depression because I wasn't being honest with myself about my non-binary identity. My gender dysphoria made me anxious – I was constantly being referred to as a woman and it was extremely triggering. As my music emerged, I found it soothed me. Music was and continues to be my saviour.
Are politics important to your music?
Personally, I try to avoid politics in my art itself. I am a musician – I don't know anywhere near as much as NGOs and action groups about political life. But I engage in politics by supporting these organizations and aiding them through my creative outlets. Currently, I'm working with groups who are trying to get assistance to Sudan as they're in the midst of a civil war. I'm planning on throwing fundraisers when I perform later this year to raise money for the Darfur Women's Action Group.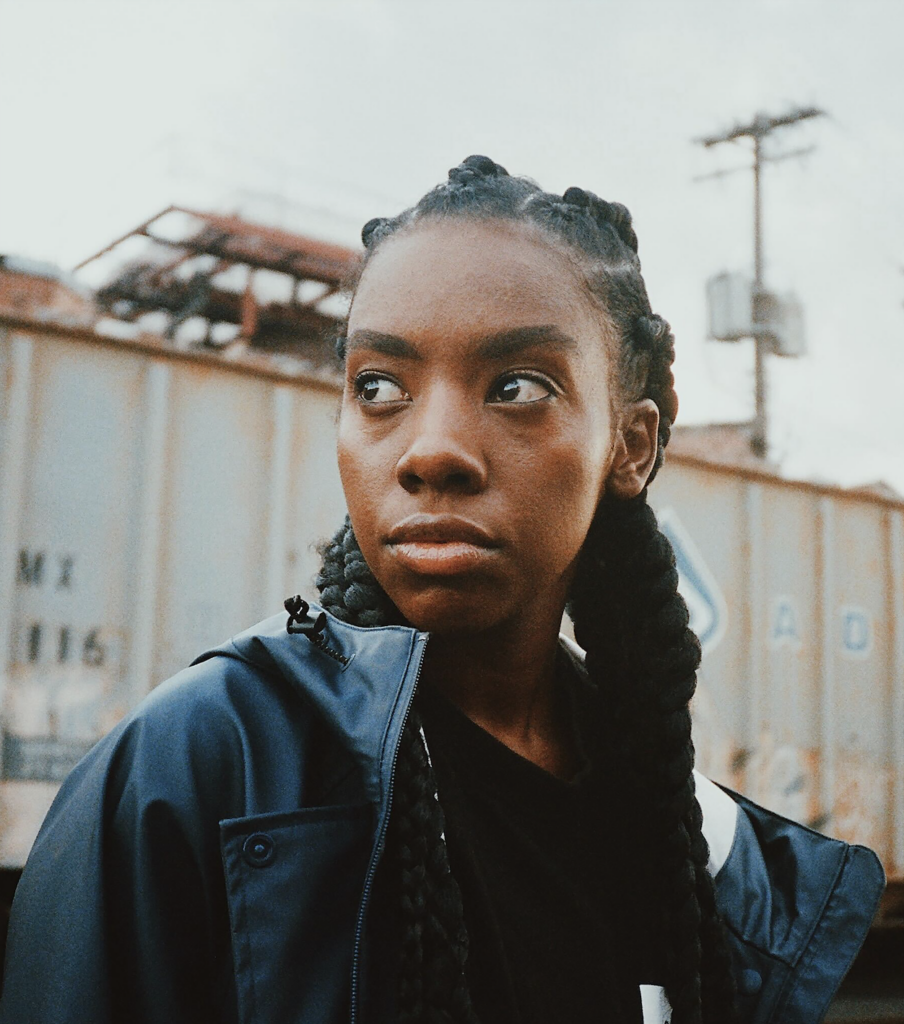 Your new single, 'daylight falls', explores what it means to be a survivor. What inspired it?
It's deliberately ambiguous because I wanted it to remain universal – about struggles in all their forms. It's for anyone who is wrestling with their mental health. I wanted to offer words that encouraged the listener who is in need, whatever the cause – depression, addiction – to talk about how they are feeling. Suicidal ideation is something that I struggled with in the past. Instead of climbing on the railing on the edge of a bridge, talk to somebody, anybody. Family, friends.
It's a different sound for you, venturing into indie music. What inspired it?
Olivia Rodrigo was a start point – I love current punk pop, alongside the pioneers of electronic music. I've recently signed with a new label – Ghostly International – and I've been writing for other artists like Travis Scott, but this was my first time working with other songwriters. I came with ideas, with melodies – I'm very melody-driven, but working with incredible talent helped me to make it perfect. That's what I strive for as an artist – simply to make the best song possible.
The video is very striking in its visuals in its journey out of the darkness. It ends with a striking explosion of pink and blue. What is the significance of the ending?
I wanted the ending to culminate with my return to life out of the darkness. It's an acknowledgement of my transness.
Your upcoming album, in contrast, has a very different sound. You have hinted that it's going to be R&B. Can you give us anymore teasers as to what to expect?
It's really queer. It's boisterous. For me, queer music is like when you look up to the heavens and find amongst the clouds a glowing clarity – a beautiful sound that bursts through. It is the universe reaching out to us.
And on that note, it's been a hard week for queer people in UK politics. What message would you offer the community during this time of struggle?
It's easy for us to talk about hope, but we must stay strong and continue to fight. You deserve your rights. Voice your concerns loudly – be honest and proud of your existence. Don't let people tell you that you can't be yourself and continue to lobby – we have to push politicians to do what's right.
'daylight falls' is available to stream now.