Drag Race UK's Vicki Vivacious on Banksie: 'We don't speak'
Exclusive: "We don't need to go for coffee and be friends," Vicki told Ella Vaday in Attitude's Tea Time
By Dale Fox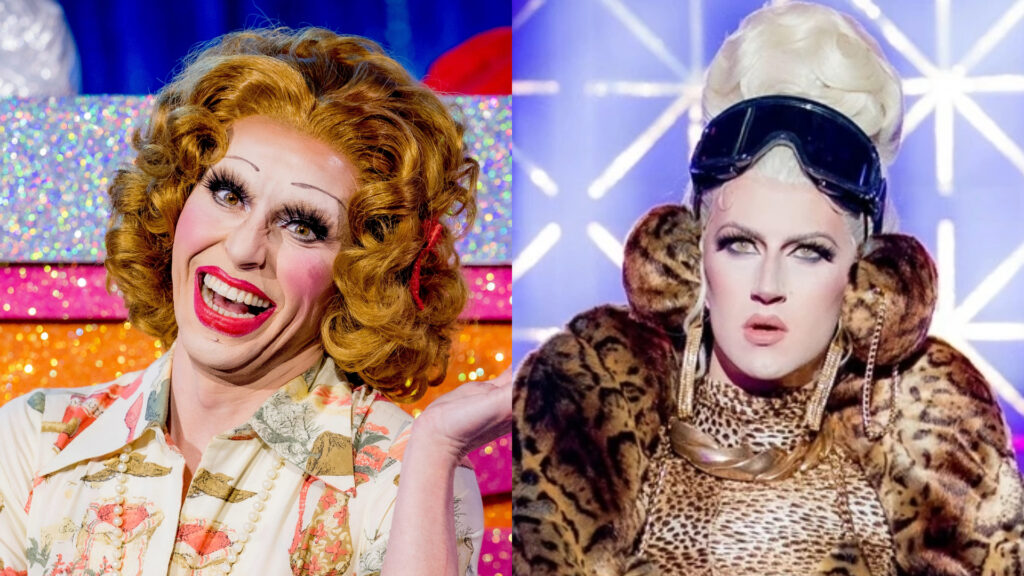 RuPaul's Drag Race UK star Vicki Vivacious has opened up about her strained relationship with fellow contestant Banksie, revealing, "We don't speak."
Following her elimination in episode five of Drag Race UK series 5 on Thursday (2 Nov), the Cornish queen told Ella Vaday for Attitude's Tea Time web series that she and Banksie don't see eye to eye following the previous week's disastrous group challenge.
"We say hi, how are you? But we don't go to coffee, we don't speak. We can appreciate each other; we can respect each other's drag; we can respect each other as humans. But we don't need to go for coffee and be friends."
Banksie was eliminated in episode four, following a week performance in the aptly named DisasterClass challenge. Vicki and Cara Melle were team mates with Banksie, with all three delivering some of the week's worst performances.
Things got heated in Untucked when the three bickered about who was the worst in the challenge. Ultimately, Banksie ended up walking away from the fight, temporarily telling everyone to "F*** off!"
"We were equally bad. But I do think if you are going to speak up and be the leader of that group, you do have to have an element of control over it, and that's something that Banksy didn't have."
Asked about who she was talking about in her cryptic mirror message, in which she wrote "Love most of ya", Vicky said: "I'm going to leave the mystery until next week. You definitely find out who rubs me up the wrong way."
"If Ru doesn't know who Fanny is, she could be anyone"
Vicki's time on the show came to an end after she failed to impress with her performance of the late legendary British TV chef Fanny Cradock on the show's popular Snatch Game challenge. She was in the bottom with DeDeLicious, losing against her to a lip sync of Alexander Burke's 'Heartbreak On Hold'.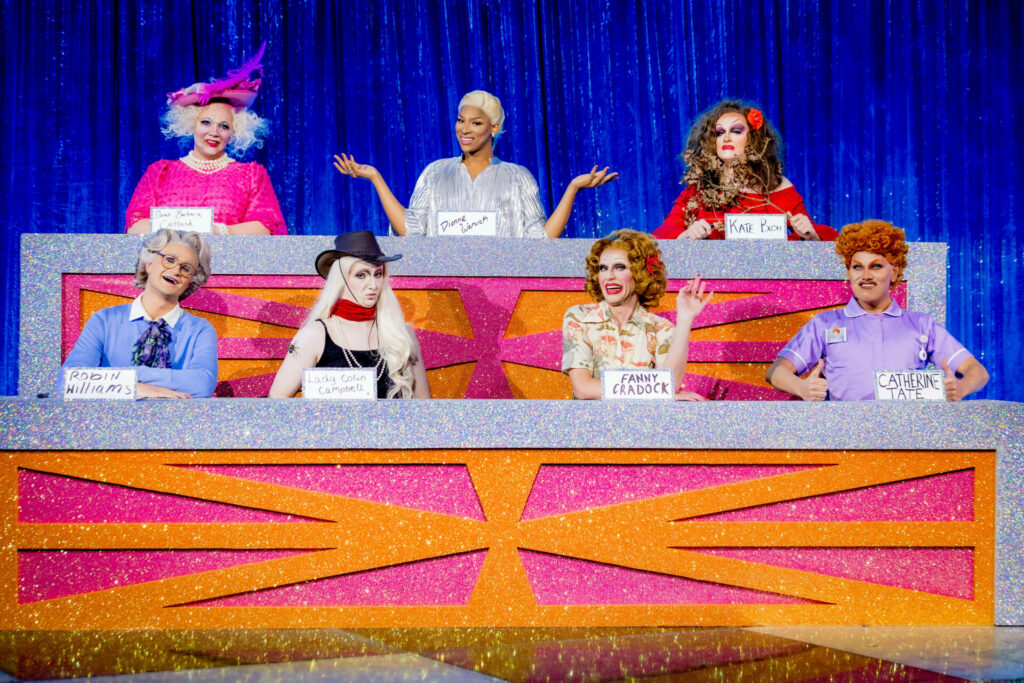 Though RuPaul told Vicki he didn't know who Fanny was, Vicki insisted on continuing with character anyway. "For the first time ever, I was like, I'm going to stick to Fanny," Vicki said.
"If Ru doesn't know who Fanny is, she could be anyone," she reasoned, adding her backup character was Greta Thunberg.
The Cornish queen also explained how she "didn't get" fellow contestant Kate Butch's Snatch Game performance as her namesake Kate Bush, saying she expected her to be in the bottom two.
"I don't really click with Kate's humour. I think sometimes Kate can say something really, really funny and everyone's laughing. I'm just like, blank."
In a word association game with Ella in their Tea Time video, Vicki answered, "Get some better runways, girl" on Kate Butch. She answered, "Eye roll" when Banksie came up – and "Meh" for DeDeLicious. Brutal.
RuPaul's Drag Race UK continues every Thursday on BBC Three and the BBC iPlayer from 9pm.