Adele turns down queer fan's proposal during Vegas show: 'I'm straight, my love'
"I'm with Rich!"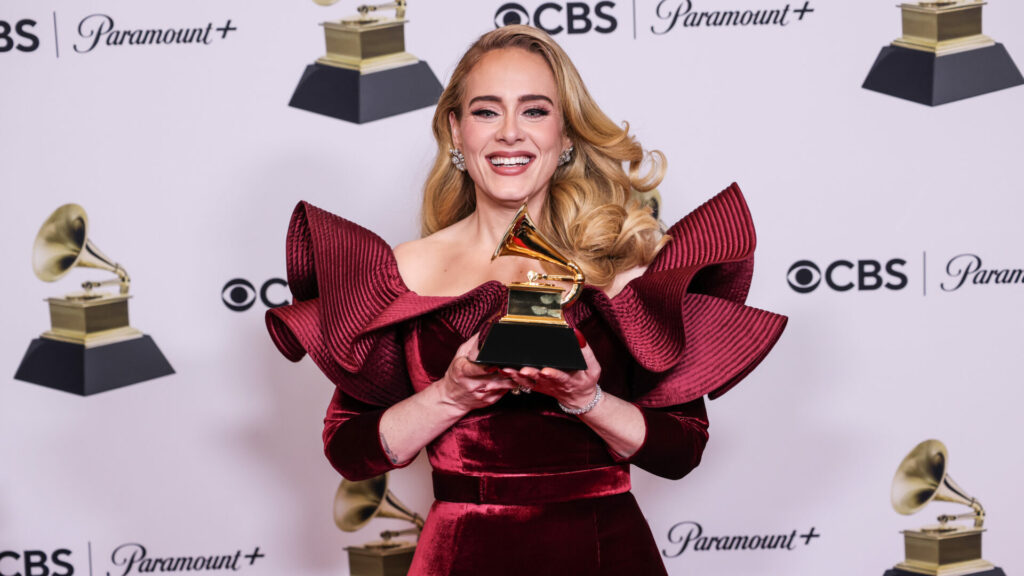 Global superstar Adele has sweetly rejected a female fan's offer of marriage during a recent show in Las Vegas on Saturday (16 September).
Between songs, a gig-goer shouted out to the Grammy award-winning singer to ask her if she'd be up for tying the knot, but sadly didn't get the response she was hoping for.
"You can't marry me, I'm straight my love. And my husband's here tonight," Adele said in response, in a clip shared around social media.
But it didn't stop there, as the fan asked: "Can you try?"
"You can't marry me, I'm straight my love" – Adele
The British singer made a hilarious quip in response, adding: "No, I don't want to try. I'm with Rich. You're crazy, leave me alone."
Fans of the 'Hello' singer were also shocked after she very casually appeared to confirm she has tied the knot with partner Rich Paul.
"I never knew Adele was married," wrote one, with someone else echoing: "Wait she's married?"
Another commented: "Woah I never knew Adele was married now!! Okay Mrs Rich."
"I have been saying she's married for tiiiiiiiiiime," penned a fan.
Last year, Adele was probed on her current relationship status after being spotted wearing a large diamond ring on her finger.
During an appearance on The Graham Norton Show last year, she cryptically responded to the claims. She teased: "If I was, would I ever tell anyone if I was or wasn't?"
Adele, 35, first went public with her relationship with the American sports agent, 41, back in July 2021.
She shares one child, named Angelo, 10, from her previous marriage to ex-husband Simon Konecki.
Paul himself spoke last year on the possibility of having more children. He told E! News in 2022: "As a young dad, growing a business, it was pretty tough.
"But now looking as an older dad and my kids being much older, and obviously, if I was to have more kids… I'm looking forward to being a different dad, a more patient dad."