This London Undergound map lists stations by the number of LGBT venues nearby
By Will Stroude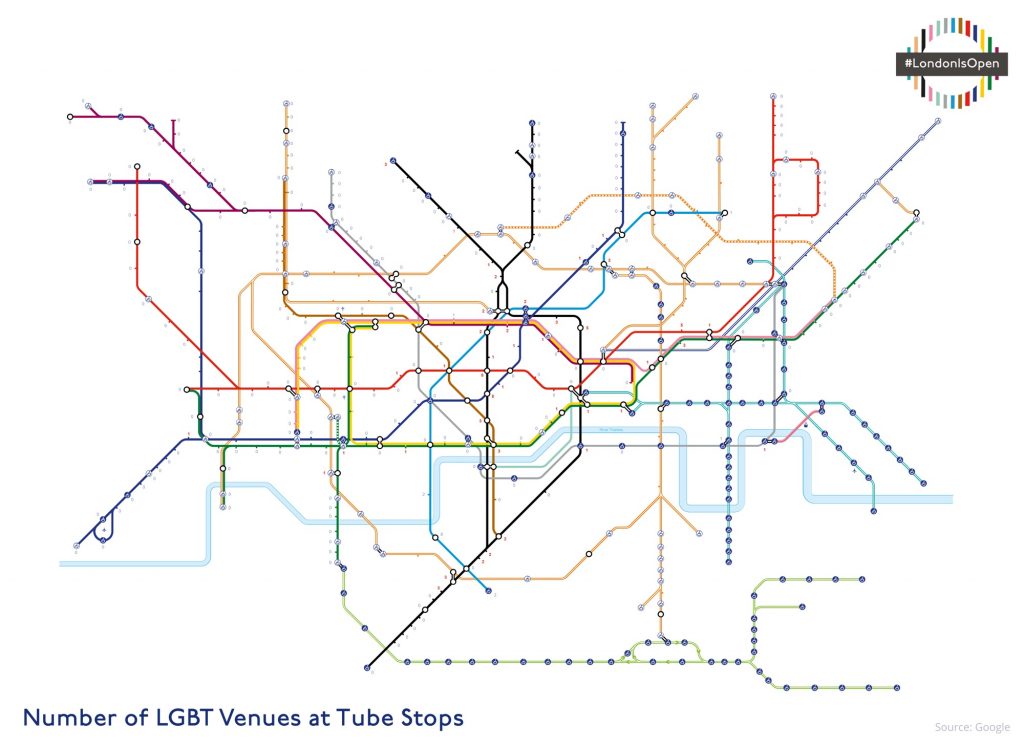 It seems that you can't go more than a few weeks without a story about another of London's LGBT venues closing down, but a handy new Tube map might be just thing the capital's gay scene needs.
BBH London, a creative agency, has reinvented the iconic London Tube map to raise awareness of LGBT+ friendly venues as part of Mayor Sadiq Khan's #LondonIsOpen campaign to reinvigorate tourism the city in the wake of Brexit.
The interactive map shows the number of LGBT+ friendly venues positioned near each of the capital's Tube stops, and reveals just how many venues there are in the capital away from the traditional gay hubs of Soho and Vauxhall.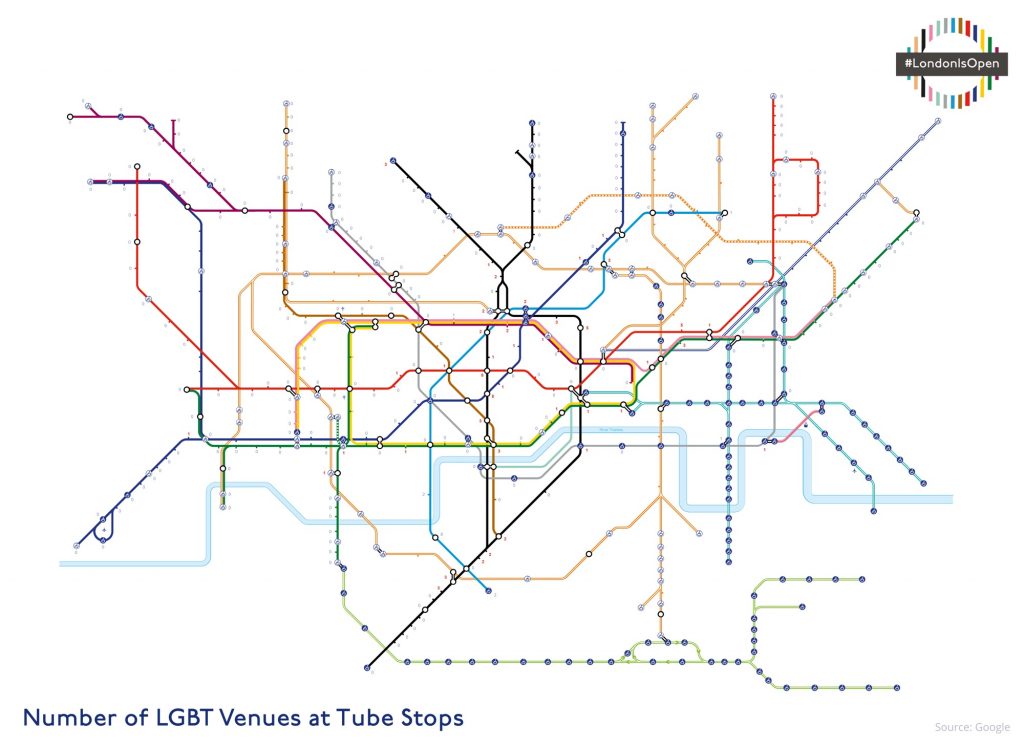 Other alternative Tube maps devised by BBH include listing the second language most commonly used at each stop, and listing popular new start-up businesses.
"The idea could also expand to other points of interests such as galleries, theatres, music venues, sports venues with additional opportunities to partner with business by sponsoring a map and special events," say BBH.
The maps will be showcased from Friday September 16 to Sunday September 18 at Open House City Hall and shared on the #LondonIsOpen campaign's social channels.
To explore the map in more detail, click here.
More stories:
9 reasons RuPaul's Drag Race wouldn't be the same without Michelle Visage
Man leaves TripAdvisor review complaining about the amount of gay couples in Gran Canaria