Icebreaker's Jan Van Mossevelde wants workplaces to help normalise LGBTQ+ Parenting
In partnership with myGwork.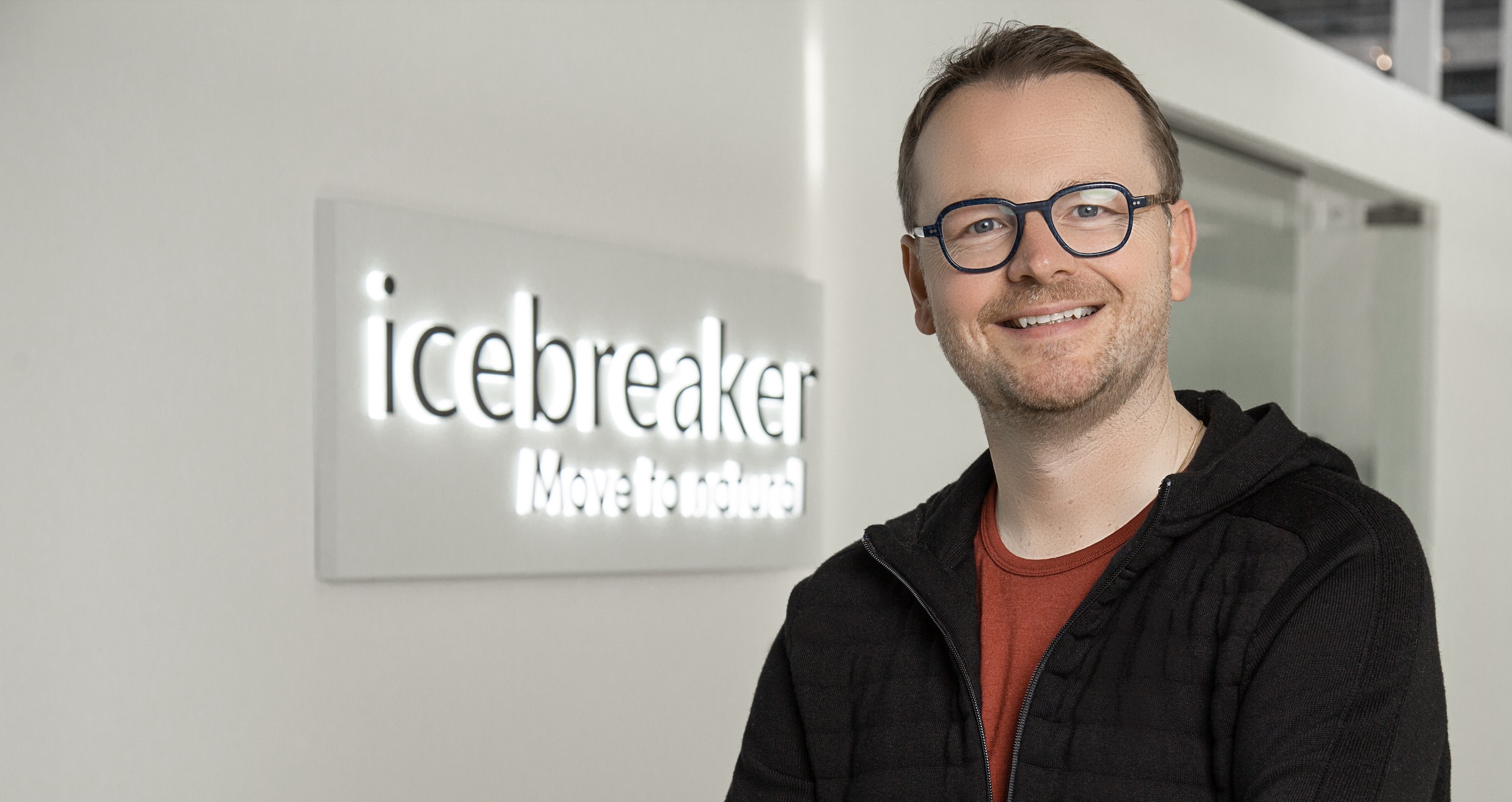 Pictures: Provided
Jan Van Mossevelde describes his twenty-two-year career as an adventure in which he never knew what would come next. Now Global Brand President at Icebreaker for VF Corporation, he speaks candidly to Zoe Schulz from myGwork, reflecting on the moments that have made it so memorable.
Four years ago, he and his husband brought their twins into the world, only adding to the adventure. Although their twins have filled their lives with joy, and they know in their hearts that they are just like any other parent, as a same-sex couple, it's a journey that hasn't been without a hiccup or two along the way.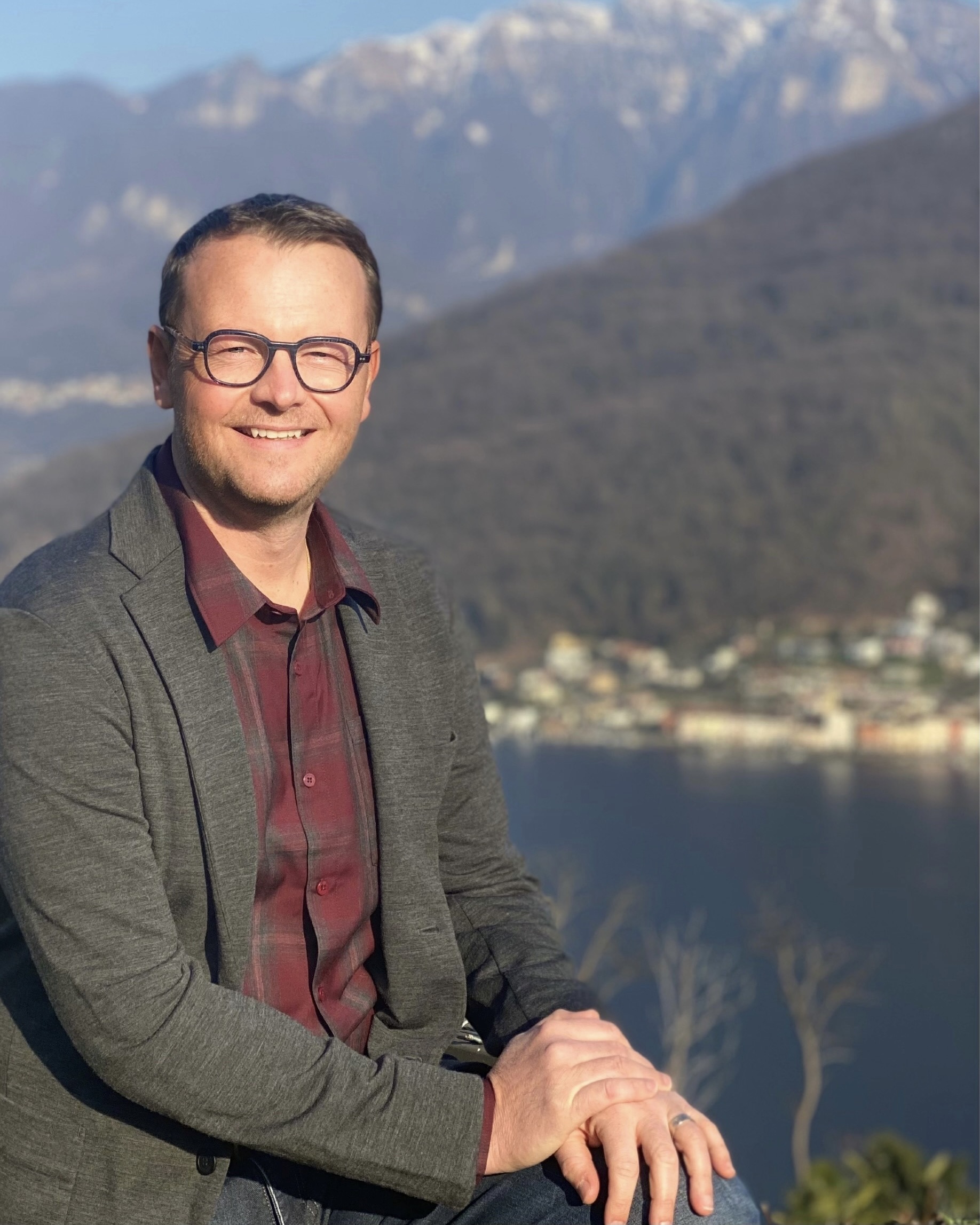 Jan's career started as an engineering graduate, and although he soon pivoted into marketing, he jokes that marketing is often an engineering job too. He spent fifteen years with P&G working across a variety of their brands in roles across the world.
Although he shares that there are many benefits to an international career, the biggest one came during an assignment in Cincinnati, Ohio, where he met his now-husband, Jesse.
Jan then made a jump into the unknown by completely shifting industries. Joining the VF family, he started with them in Greensboro, North Carolina and continued to travel the world with an array of roles and projects.
Now, based in Lugano with his growing family, he is elated that his journey brought him to this position with Icebreaker, an invaluable opportunity to amplify a brand he truly cares about.
"[My role] is about bringing the Icebreaker brand to its next level of growth. It's an amazing purpose-led brand that many consumers already love, and many consumers don't know yet. So, it's all about how we can bring more people in touch with the brand, make them fall in love with it, and build long-lasting, sustainable relationships.
"It's also a brand whose ethos I personally really line up to. I get to work to make the world just a little bit of a better place by promoting a natural way of living, and it's been a career highlight for me just bringing that story to consumers in such a tangible way."
Jan grew up thinking he would never be a parent, but one day he and his husband realised that they wanted to grow their family, explaining that they "caught the parenting bug". The first step was information gathering; they researched everything they could, looking into both IVF and adoption whilst also trying to understand the legal side of what is even possible for same-sex couples.
"That's where the journey starts, right? It starts with yourself. Do you have that little bug in your stomach or not? And I want to say that no one is supposed to become a parent – I don't think it's necessarily a mission that we all need to have.
"I appreciate and applaud those that don't feel that bug, regardless of sexual orientation or gender identity. And then, regardless of your identity, when you do have that bug, you should go for it. So, we caught the bug, and that's where our journey started."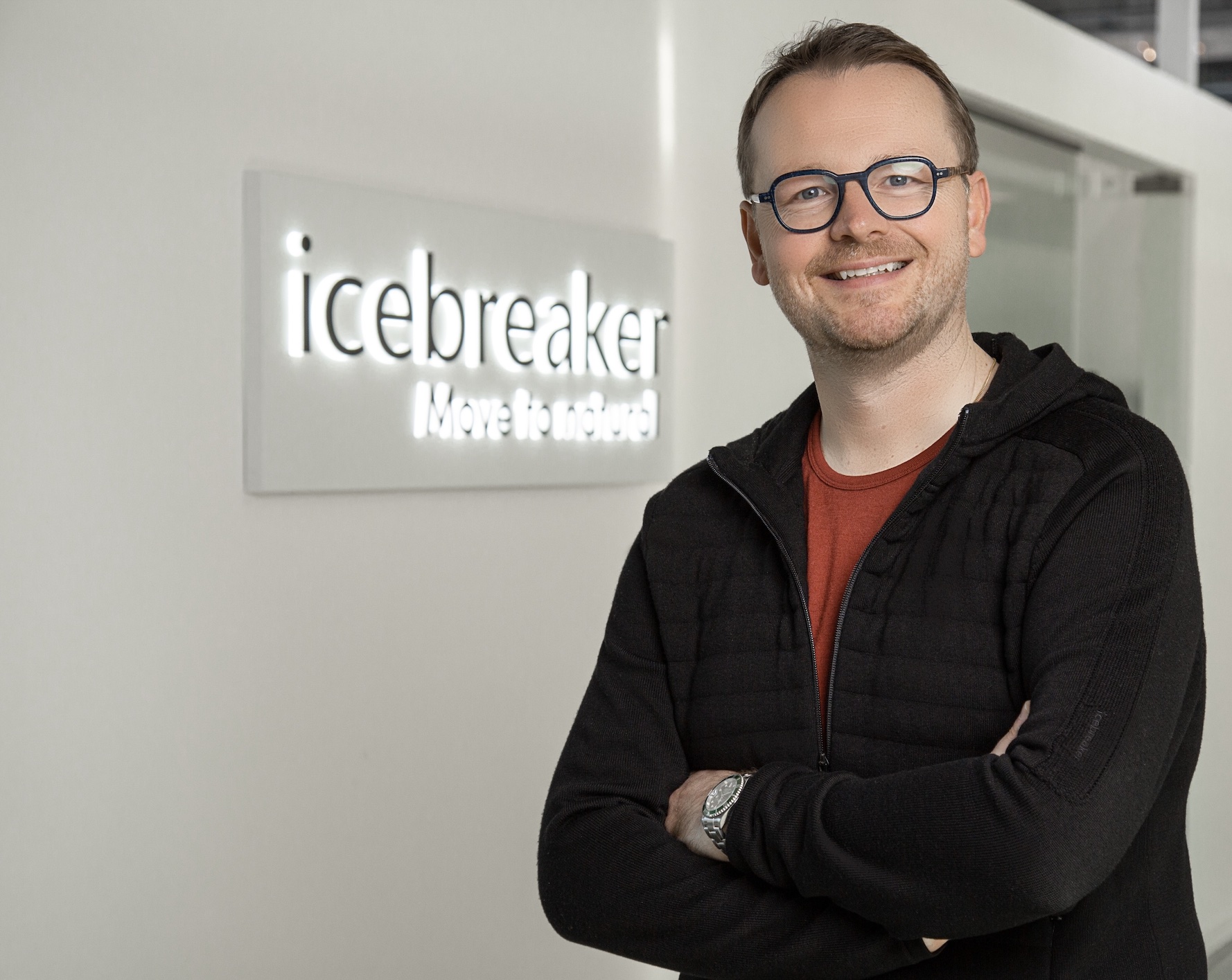 Information gathering wasn't as easy as it might sound, it meant fully understanding the legal complexities of starting a family as a same-sex couple. The process took them four years and led them to an agency that would help them fulfill their dream.
"People will say that they're trying to have a child. And it is trying because it takes luck and magic and whatever you want to call it to make it all work out. But we couldn't just try. So, for us, it was all orchestrated. And then all those failed attempts were very physical and visible and hard-hitting. This means that when it ends up working, it makes the magic even bigger.
"In some ways, there is nothing unique to being a gay parent; you are just a parent, and being there in the room when your child is brought into the world, holding them for the first time, is just such an emotional moment.
"And for us, it wasn't just a journey of nine months, right? It was a journey of five years. And after five years of preparation, you would expect that you are prepared for everything, or at least you've thought through everything and anything."
Despite the years of preparation, bringing their twins into the world is something Jan explains you can never fully understand the joy of until it happens. And with twins came the added layer of asking themselves how they can ensure they are always one hundred percent there for them both equally.
The magic of becoming parents didn't come without an awkward moment or two. Jan shares that people will often ask, "who is the mother" or "how does it work with two dads?" But they would quickly explain, "we are both the parents", and after perhaps ten seconds of awkwardness, everyone moves on, and it is quickly understood.
Despite this, their family life is very similar to any other family dynamic. "We truly live our lives as parents as normal – whatever you want to call normal," explains Jan. "We never filter our behaviour or actions or what we should say or do. In a way, we are not gay parents. We are just parents."
Alongside the pure joy of growing his family, Jan dealt with one shocking hurdle that no parent should ever experience. Jan is a Belgium citizen, he and Jesse were married in Belgium, and it is a country that prides itself on being one of the most forward-thinking when it comes to LGBTQ+ equality.
Their twins were born in America, so when they arrived back home, they went to the embassy to start the process of ensuring their children would be Belgium citizens – just as their parents are.
They arrived with a stack of paperwork, birth certificates – with Jan and Jesse listed as the twin's parents – marriage certificates, and more. They were then told that their children would not be Belgium citizens. Their twins are now four and half years old, and despite their ongoing battle to challenge this, they are still not Belgium citizens.
In any other situation – for example, if an opposite-sex couple had used surrogacy to have children – this would never have been an issue. If you are a Belgium citizen, your children are seen as Belgium citizens in the eyes of the law; it really should be that simple.
"I'm a Belgian citizen," Jan adds, "I have children of my own blood, and I'm being denied their citizenship."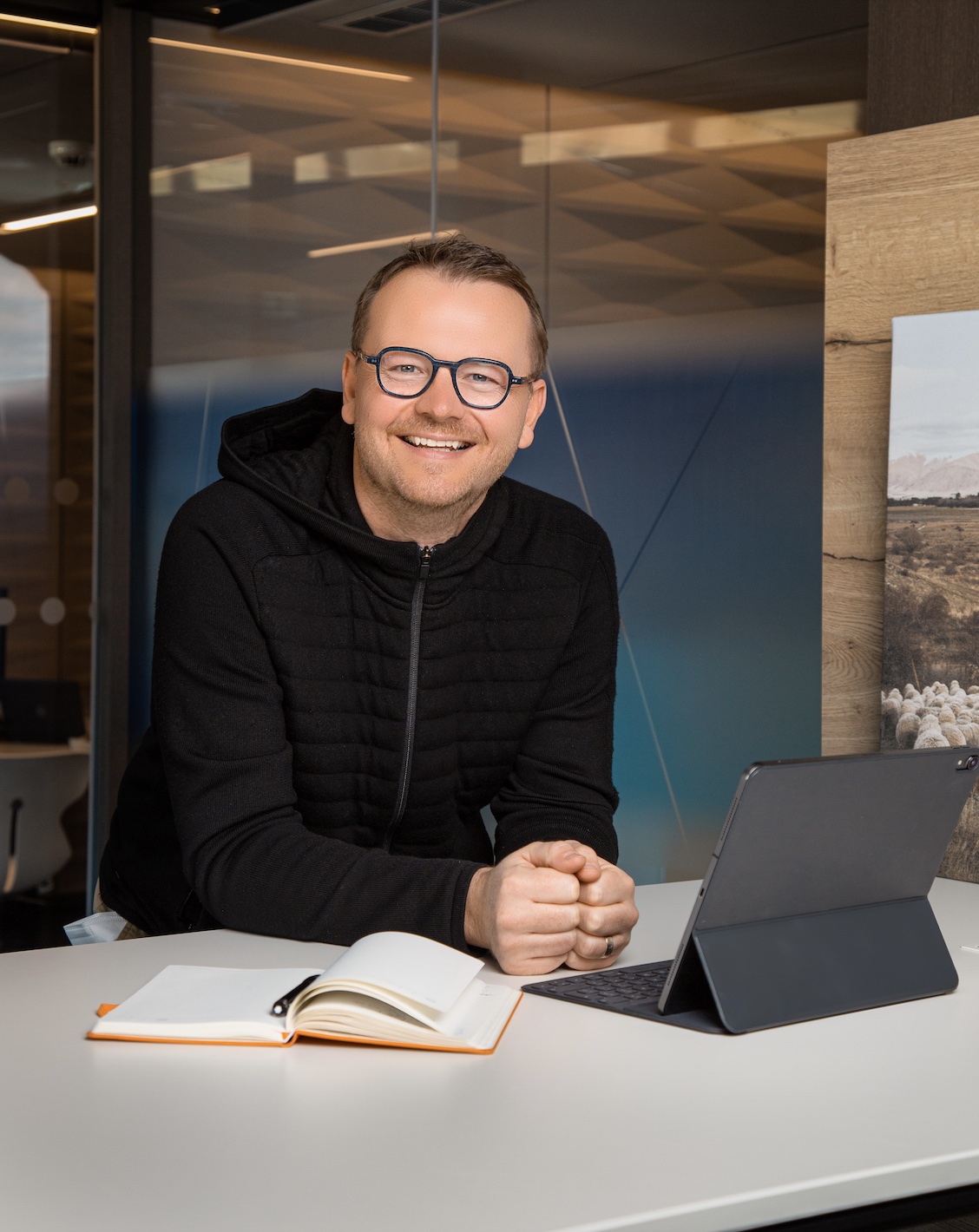 When you're jumping through hoops that should never exist in the first place to have the same rights as any other parent, a supportive community becomes even more of a lifeline than ever, and that is what Jan found at VF.
When offered the role at Icebreaker, he explained to HR that they were expecting twins in three months, and he was told in response that it would be no problem at all, take your time and whatever you need. Jan and Jesse stayed in the US when the twins were born, and HR reassured them that there is no rush to come back, just come back when it is safe to do so.
Overall, the biggest support any workplace can give, explains Jan, is normalising all types of families. He was thrown a baby shower, and everyone encouraged him to bring the twins to work so they could meet them, and that's how it should be because at the end of the day, a family is a family no matter the dynamic.
Parenting is never an easy ride, no matter your identity or orientation, and yes, for the LGBTQ+ community, there are extra obstacles and barriers you may face. Still, Jan is unwavering in his belief that if it is a journey you want, you can and should go for it.
"Don't be discouraged," Jan reassures those that may not think it is possible for them.
"If you have the parenting bug, go for it. It might not be the obvious path, the easy path, or immediately right there to grab. But the LGBTQ+ community has all the rights and options to pursue that dream. I thought I would never be a parent because I thought that was not in my cards, even if I wanted it.
"And I took that as a given, but if I hadn't realised that I had these options, I would not now be sitting here as a proud parent. So, if you want it, go for it. Be patient. It is a bit of a wobbly road, but that's a part of parenting for everyone. It is not a given.
"Many couples struggle to have children, whatever the reason may be. Having kids is difficult. Getting there is difficult. I guess that's why they call it the magic of life."
VF Corporation is a proud partner of myGwork, the LGBTQ+ business community. Find out more about their job opportunities here.