Attitude's Act Your Age: Thirties (Ad Feature)
By Will Stroude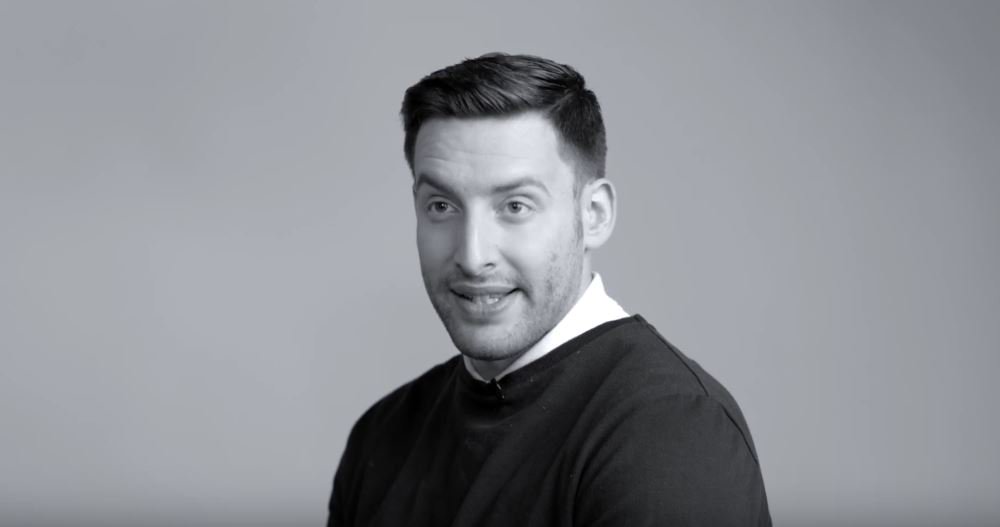 As you move into your 30s, preventing the first signs of ageing on your skin and hair is what your regime should be all about. it's important to keep up the fundamentals of your skin and hair care routine such as cleansing and moisturising, as well as adding in exfoliation and anti-ageing products.
1. Cleanse
: Keep on cleansing as you were in your twenties. It's important not to forget the basics.
Crème De La Mer Cleansing Gel , 200ml, RRP £65
This lightly foaming oil-free gel gently draws out debris, excess oil and pollutants away from the skin, without irritation or drying. It's great for oily and combinations skin. You just massage it over damp skin to create a rich foaming lather then rinse thoroughly with cold water.
2. Exfoliate: Shaving can irritate the skin, so it's important to use the right product to alleviate some of the stress, sooth during and after shaving and minimize nicks and cuts.
Clinique For Men Face Scrub, 100ml, RRP £20
This clears the way for a close shave. The fine, non-abrasive grains lift the beard hair, as well as helping revive and smooth skin
3. Moisturise: You should still be moisturising, just as you have been continuing to cleanse your skin daily. It's key to not phase out this step out as you transcend through the decades.
LAB Series Water Charged Gel Cream , 50ml, RRP £45
The ultra-hydrating anti-ageing treatment helps fight the looks of wrinkles and fatigue to give you an energised look. It provides you with an intense hydration instantly! It's oil free and great for all skin types. Apply it to a clean face and neck every morning or night.
4. Treat: Treating the first signs of ageing in your daily skin routine is paramount in your thirties.
LAB Series Future Repair Rescue Serum, 50ml, £49
LAB series have a high performance anti aging treatment. With a 'quad focus' approach to combating visual ageing, this global serum helps combat the look of ageing. With 21 patents worldwide, it works for all skin types, tones, ages and ethnicities.
Eye: You should be keeping up with around the eye treatments, as a staple to your skincare regime.
Clinique For Men Anti-Ageing Eye Cream, -RRP £26
Clinique for Men's fast absorbing anti-aging eye cream diminishes the look of dark circles and puffiness. It also reduces the appearance of fine lines around the eyes.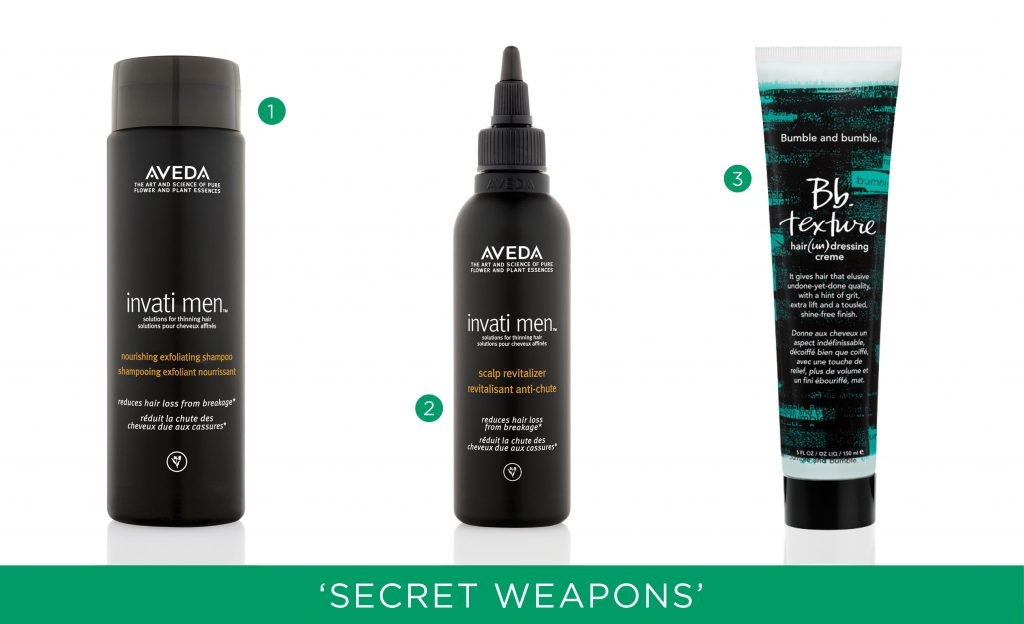 1 & 2 Hair thickening: Your hair may be beginning to thin, but Invati has a two step system to keep your hair looking thicker.
Invati Men Nourishing Exfoliating Shampoo, 250ml, £25
Invati Men Scalp Revitalizer, 125ml, £45
Invati by Aveda's two step system is specifically designed to address one of the biggest hair concerns for men, hair thinning. The two step system improves the look of thinning hair, with 4 out of 5 men saying their hair feels stronger and looks thicker. It helps out with early to moderate thinning, and is a good preventative measure against hair loss due to breakage. The shampoo exfoliates the scalp and conditions to help strengthen the look of thinning hair. It helps remove a build up of excess sebum which can clog pores and preps the scalp for the Revitalize.
The quick absorbing drip-free leave-in serum thickens the hair at the root and helps invigorate the scalp when massaged in. Simply massage it in daily on wet or dry hair, directly on to the scalp and then style your hair as normal
3. Style: Finish your look with some loose gritty styling.
Bumble and bumble Texture Crème, 150ml, RRP £23
The Texture Creme gives your hair a great undone quality, with a hint of grit, hold and a tousled shine-free finish. You work it into damp hair, starting with a small amount then building it up. Let it sit for a minute, then loosen and ruffle. You should apply it to the roots for an extra lift.