Zalando launches 'Walk a Mile' Collection
Zalando, a leading European platform for fashion and lifestyle, launches "Walk a Mile" an inclusive footwear collection in collaboration with seven designer brands.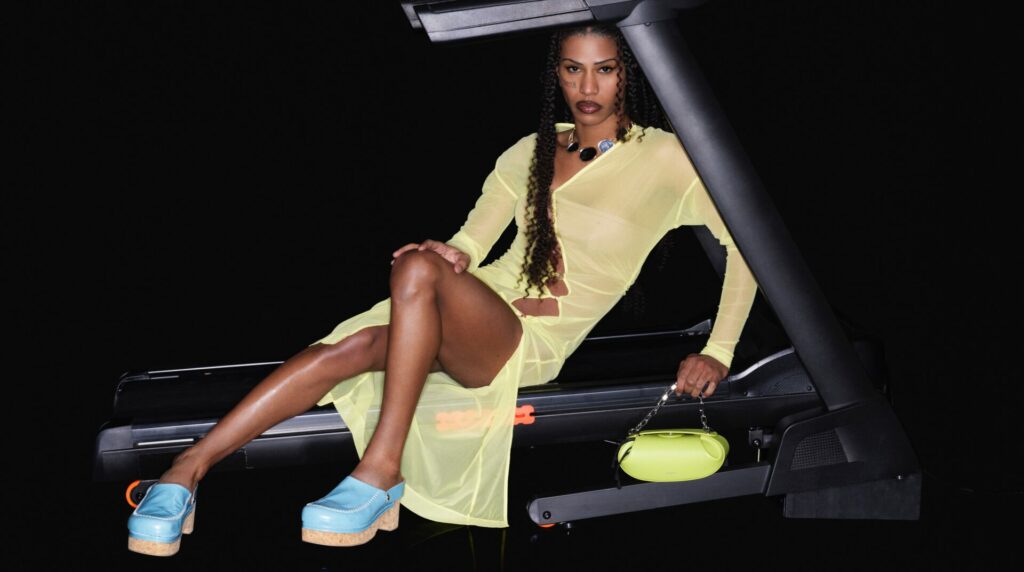 Empathy and style, the perfect match. "The path to inclusivity starts with walking a mile in someone else's shoes." – Zalando
Zalando, a leading European platform for fashion and lifestyle, launches "Walk a Mile" an inclusive footwear collection in collaboration with seven designer brands. These are: Filling Pieces, Rejina Pyo, Holzweiler, MISBHV, Elleme, GCDS and Eckhaus Latta.
Amplifying diverse and empowered voices is at the heart of this collaboration. In particular, the collection spotlights designer brands that are driving change by providing customers the opportunity to buy designer footwear in a greater range of sizes – from size 35 to 46.
From boots to clogs to heels, there is such creativity and unique design with each piece of the collection you'll be wanting it all.
The collection launched exclusively on Zalando across all 25 Zalando markets on 8 May, 2023. The collection was launched through campaign imagery featuring English-born model and mental health advocate Reece King, Raya Martigny, model and advocate of gender diversity in fashion, Slim Soledad, a Brazilian DJ and member of queer creative Chernobyl, and American model Maggie Maurer.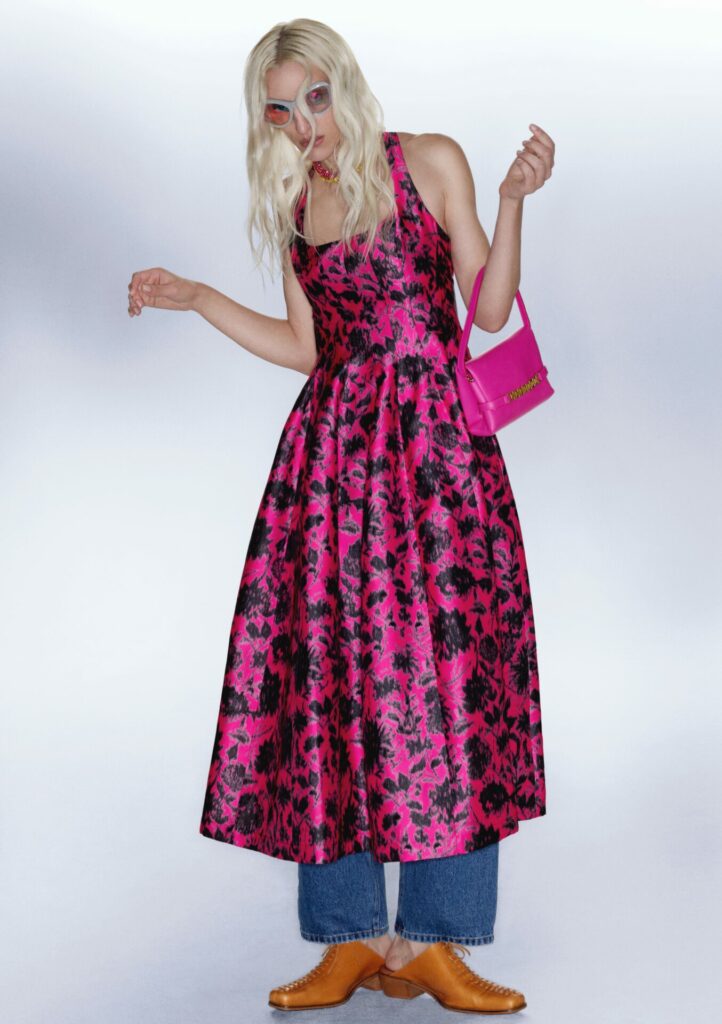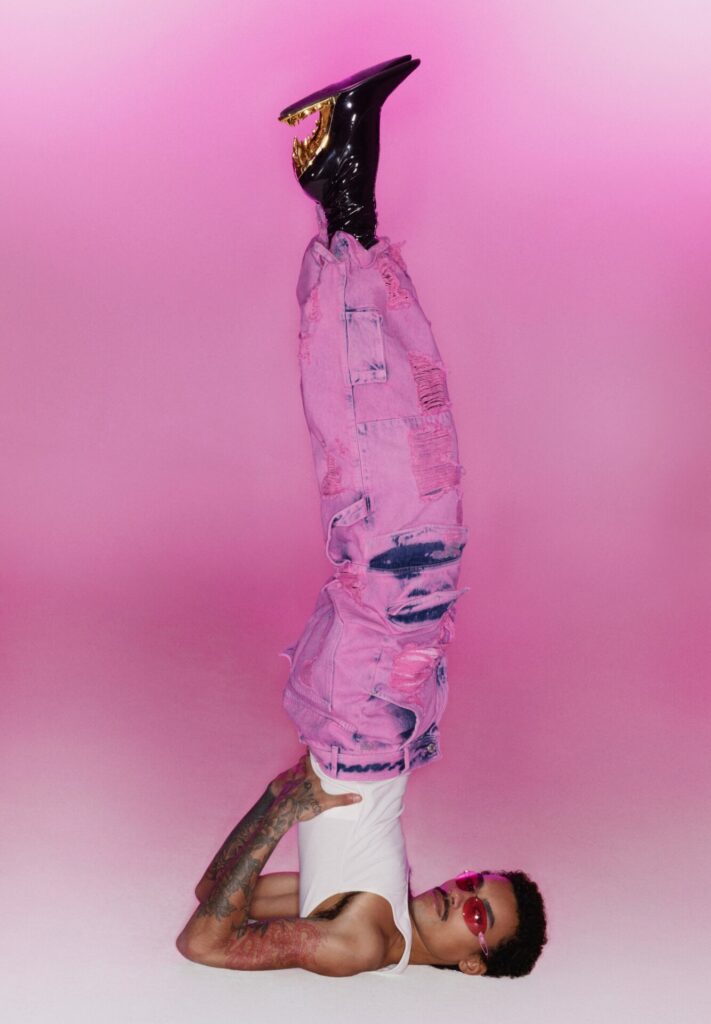 We had the opportunity to interview Reece King, asking all about freedom, self expression and style advice.
First things first, what do you look for in footwear?
Reece: It depends on what type of footwear it is. If it's like a sneaker, then I like something that's comfortable. If it's a high heel, then I look for something that's in a bigger size. Usually, most high heels are targeted for women. Even though it could be the same size as mine, it will still fit significantly smaller. The trick is normally, to get a heel in a bigger size, so then it fits my size.
How has self expression liberated you?
Reece: Self expression has liberated me by giving me the freedom to create the sort of visual or experience that I want to give within whatever I'm trying to portray. Especially within a specific look, or if there's a certain idea that I want to execute, then to actually be able to create that visually. Essentially bringing an idea to life, having an idea of what you want to portray and give visually, it creates the character or the vibe that I have in my head.
You have many creative outlets, which one is speaking to you most currently?
Reece: Currently it is dancing. That's kind of my escape, and my safe space. I guess ballroom, it's for fun but when you're in ballroom, you have the schedule and a lot goes into it. It's kind of like a job. It really does feel like work sometimes but it's enjoyable. Definitely dancing is my main expression and outlet right now.
What is exciting to you in life right now?
Reece: Summer is around the corner. Living in the UK, that's definitely something you keep in mind constantly. And honestly, I think in terms of work there seems to be more of a shift with brands and clients and the industry on wanting to do things that a lot of people sometimes are wary of doing or they second guess it. So it's been quite exciting that quite a few jobs and projects and options that I've been able to be involved in right now and recently have all been very, very self expressive and hitting the criteria of things that need to be hit.
What is something one would be surprised to find out if they were to 'walk a mile' in your shoes?
Reece: I think someone else would be surprised if they walked a mile in my shoes is that I walk very fast. Very fast. It borderlines speed walking. But I think they'd be surprised by my outlook. I am very observant of everything. So they might be surprised how much stimulation they would get from the external world.
How has your view on freedom evolved over time, if at all?
Reece: It's definitely evolved for sure. If I go backwards in my life, there's definitely long periods of time where I didn't feel free or didn't have any sense of freedom. So, in contrast, it is very apparent that at some point, from my early 20s to now my late 20s, it's like a jar that keeps filling with more feelings of freedom and less trauma around not being free. I think overall, I feel a sense of peace that I have more freedom or I'm not in the same position that I was in, in the past where I didn't feel a freedom at all.
Best style advice?
Reece: My best style advice would be to take risks. And not everything is going to be 100% comfortable, sometimes with a look, beauty is pain. Have some strong pain tolerance. Sometimes you can't breathe, sometimes the feet will hurt, there's little things that you have to firm in order to serve the look. But my strongest advice probably would be just to take risks and go for it.
You had said to Attitude in 2021, "a lot of brands still aren't OK" with hiring male models who express themselves in a more feminine way." Have you felt a change in this?
Reece: I feel like there has been a change within the last two years from the pandemic up to now because that was such a pivotal moment. I definitely feel like when it comes to male models, including myself, there is this change of awareness of understanding what type of male model you're bringing to the space, whether they're masculine presenting, or feminine presenting, or whether they're nonbinary, everything's a huge spectrum. But I do feel like a lot of brands have become more self-aware and conscious of who they are working with.
For more information, visit zalando.co.uk