Rufhouse Magazine Issue 10 Vol 3 is the perfect cure for the summer blues 
Issue 10 may consist of just four short photo essays, but it will make a big impact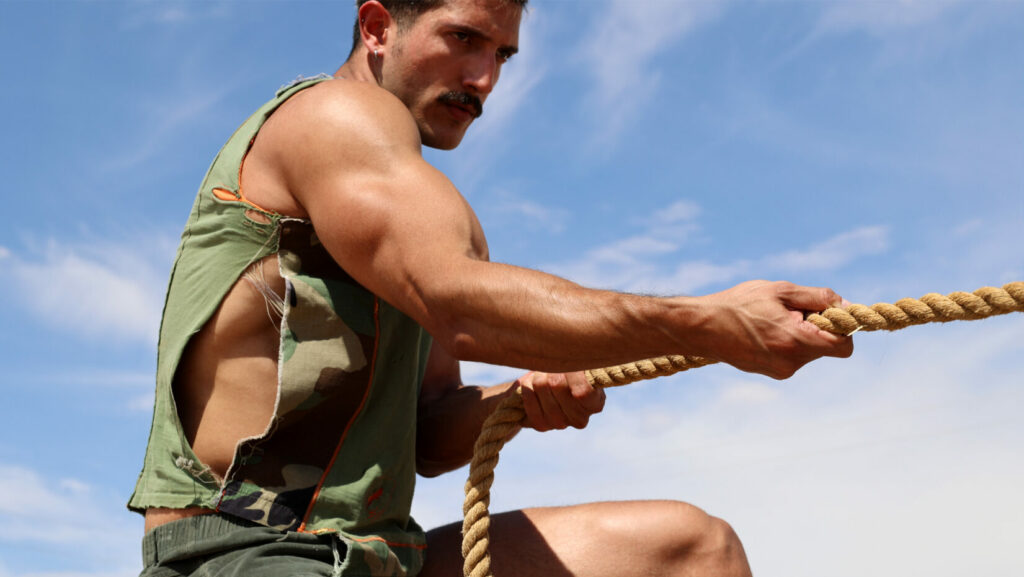 Already reminiscing about summer? We have just the thing for those summer blues, introducing Rufhouse Magazine: Issue 10 Volume 3 Late Summer 2023. The magazine, created by Rufskin's founders Douglas Coats and Hubert Pouches, embraces the late summer vibes with an exciting collection of Rufskin's sportswear collection, PRIME, and an alluring velour shorts and briefs series, and as they say 'less is more'.
Rufhouse Studios is always on the move, blurring the lines between work and play, Coats and Pouches have captured captivating moments, and forged connections with cool people along the way. A lifestyle we can all aspire to. Issue 10 may consist of just four short photo essays, but it will make a big impact, which we've got a not-so-little preview of.
THE LASH PICTURE SHOW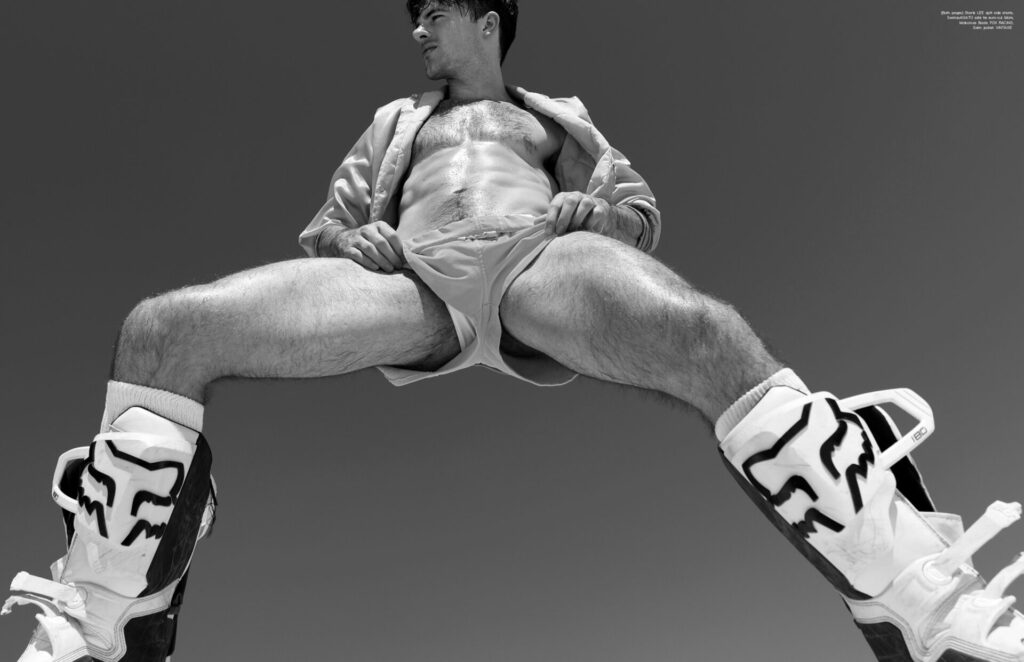 This journey led them to Fiachra O Carragain, hailing from Ireland, who graced THE LASH PICTURE SHOW in the velour briefs, paired effortlessly with vintage tees and leather jackets. Even if in the middle of nowhere, a look should be served. The team playfully teased Fiachra about how the Southern California desert differed from the lush greenery of his homeland.
SPORT EN OR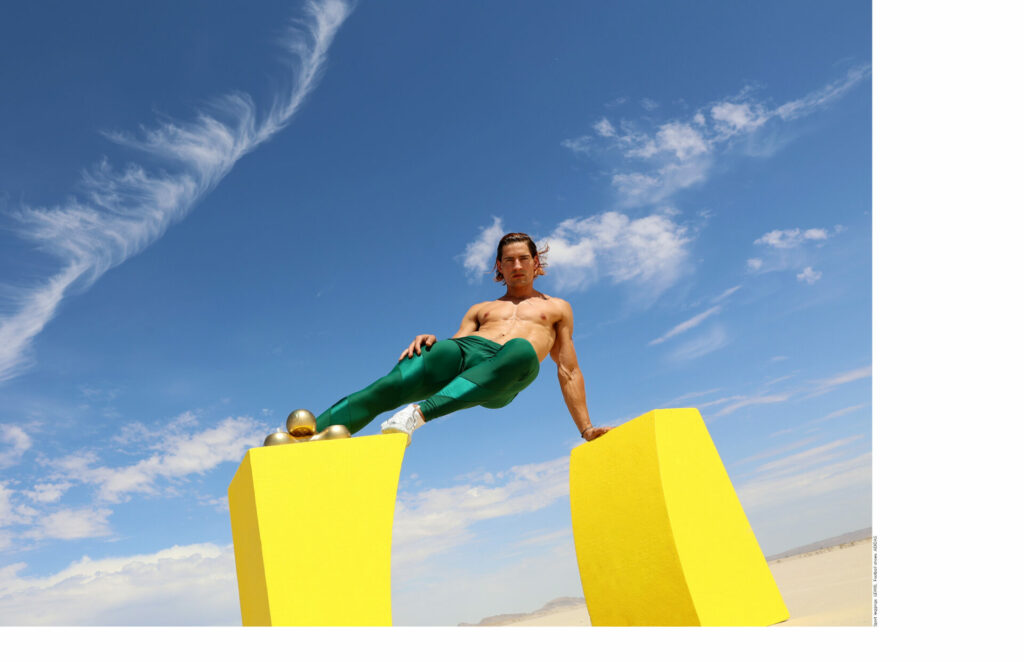 Using the same arid lake bed as a canvas, Logan, photographed by Pouches and art-directed by Coats, showcases the PRIME athletic collection, a fun blend of primary colour matte and shiny textiles brought together with golden sports equipment. A good workout outfit is the perfect recipe for more motivation and confidence.
SUMMER BODY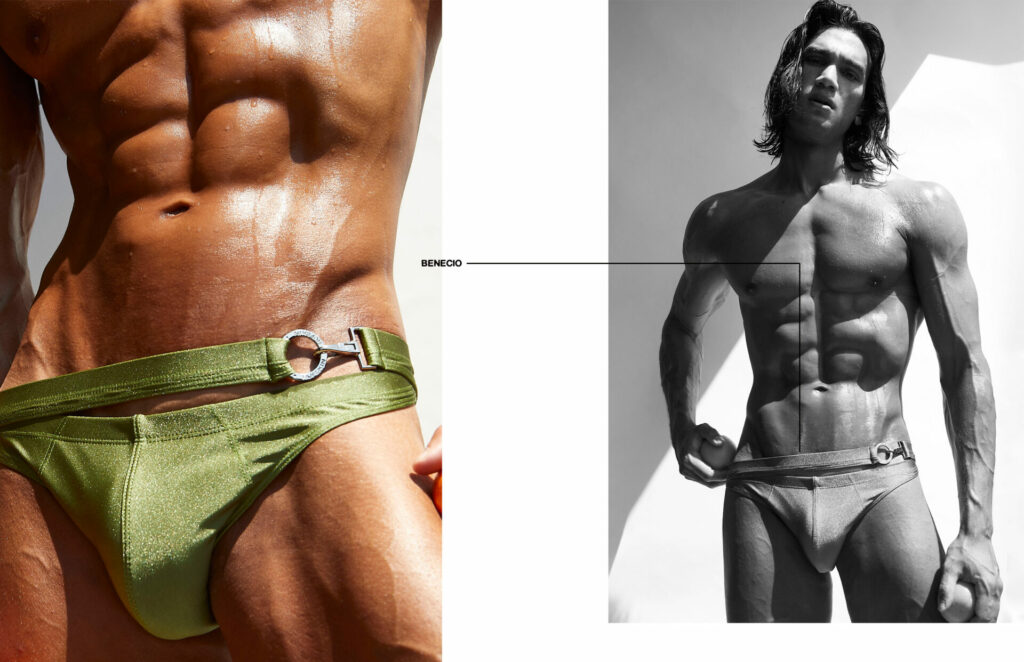 Guest photographer Alejandro Ramirez, hailing from Barcelona, crafted a visually stunning narrative titled SUMMER BODY. It captures model Chand Smith's sculpted silhouette. In addition, Chand turned oranges into the perfect summer accessory!
LES COPAINS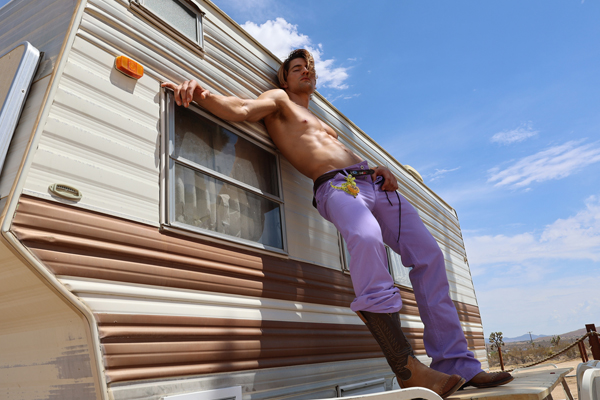 Lastly, LES COPAINS united the sultry Sergio Armas with resident heartthrob Logan Alan Swiecki-Taylor in a playful western-themed saga. Brokeback Mountain 2? The story focused on Rufskin's summer pants, velour shorts, briefs, and vintage Rufskin tees from the early 2000s. Set against the tranquil backdrop of the beloved Flamingo Heights eatery, LA COPINE Kitchen, this story epitomised a heart-warming love affair.
As we step into pumpkin spice season, Rufskin is unsure about the theme for the next issue. However, one thing for sure is that they are always on the lookout for closer connections and intriguing destinations that will whisk them away on yet another adventure. Stay tuned!
To view the collection and for further information, visit rufskin.com
To read the full magazine, visit rufskin.com
CREDITS:
THE LASH PICTURE SHOW – Photographer: Hubert Pouches @hubertpouches | Art Director: Douglas Coats @douglascoats | Model: Fiachra O Corragain @fiachraharp
SPORT EN OR – Photographer: Hubert Pouches @hubertpouches | Art Director: Douglas Coats @douglascoats Model: Logan Swiecki-Taylor @lswieckitay
SUMMER BODY – Photographer: Alejandro Ramirez @alealeking | Model: Chand Smith @chandsmith
LES COPAINS – Photographer: Hubert Pouches @hubertpouches | Art Director: Douglas Coats @douglascoats | Models: Sergio Armas @sirarmas & Logan Swiecki-Taylor @lswieckitay