Levi's LGBTQ allyship is year-round – not just for Pride month
With a long-running track record of being an LGBTQ+ ally through and through, Levi's® have your back – and, of course, your behind.
By Will Stroude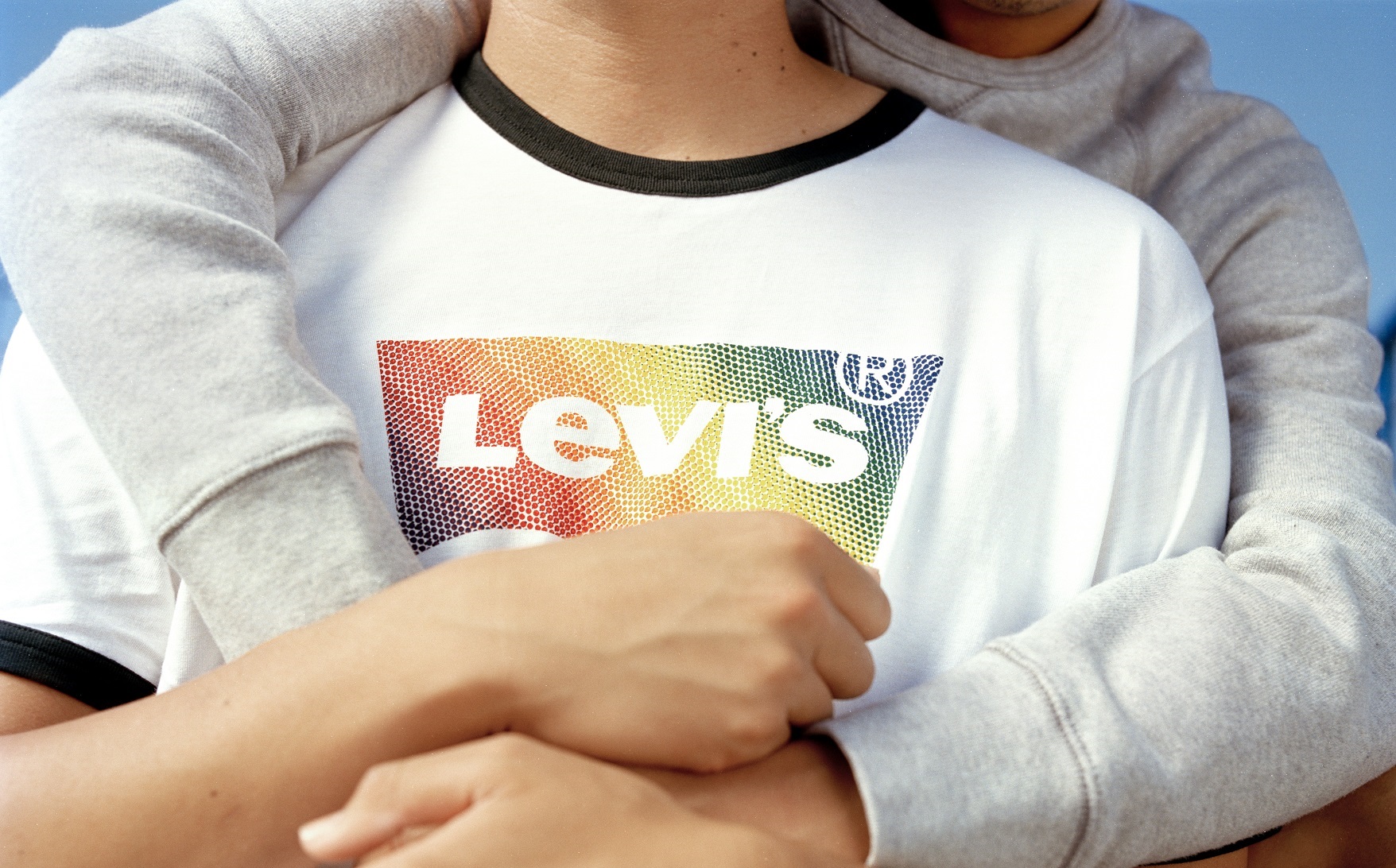 In partnership with Levi's
Although they're a snug fit for all, nobody can pull off (in every sense of the words) a pair of Levi's® denim shorts quite like a gay man.
Bold statement, yes, but proof is there for everyone to see in the thick of Pride season when, come rain or shine, we like nothing more than to slip on our teeny-tiny Daisy Dukes to give folk a cheeky thighful.
The LGBTQ+ community and the ongoing battle for our rights is sewn into the very seams of Levi Strauss & Co, an ally through the good times and the bad, who have been championing equality, inclusiveness and progress since their inception in 1853.
Unzipping (ahem) and rifling through a proven history of standing up to prejudice, it is clear that they don't just stick a rainbow onto their logo simply for appearances' sake – far from it.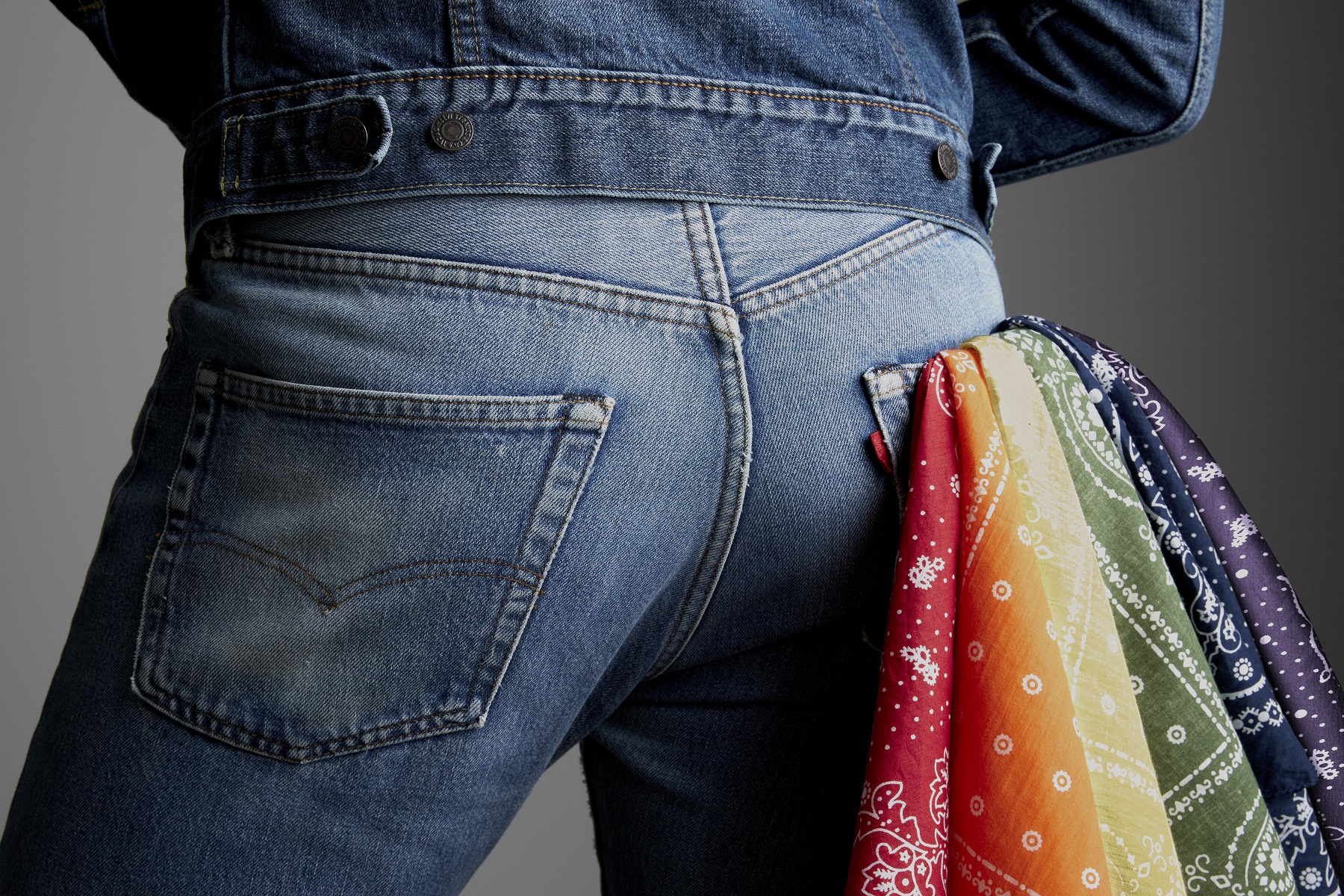 For the past three decades, Levi's® have been a vocal supporter, advocating the existence of queer people of every size, shape, colour and creed. In 1992, for example, it became the first major corporation to provide domestic partner benefits to same-sex couples. In 2008, they were the only company to file an amicus brief with the California Supreme Court in support of same-sex marriage.
Fast-forwarding to the present day and they've maintained the momentum. In March this year, they joined the Human Rights Campaign in calling on the United States Senate to allow a vote on legislation which would outlaw LGBTQ+ discrimination.
And if you want to play the numbers game, Levi's® also scored a perfect 100 on the corporate equality index, which evaluates companies on their LGBTQ+-related activity, including non-discrimination workplace protections and transgender inclusivity.
Singling out the names of those on the front line, chairman emeritus and former chief executive Bob Haas was recently honoured with the San Francisco Pride Freedom Award for his years of activism.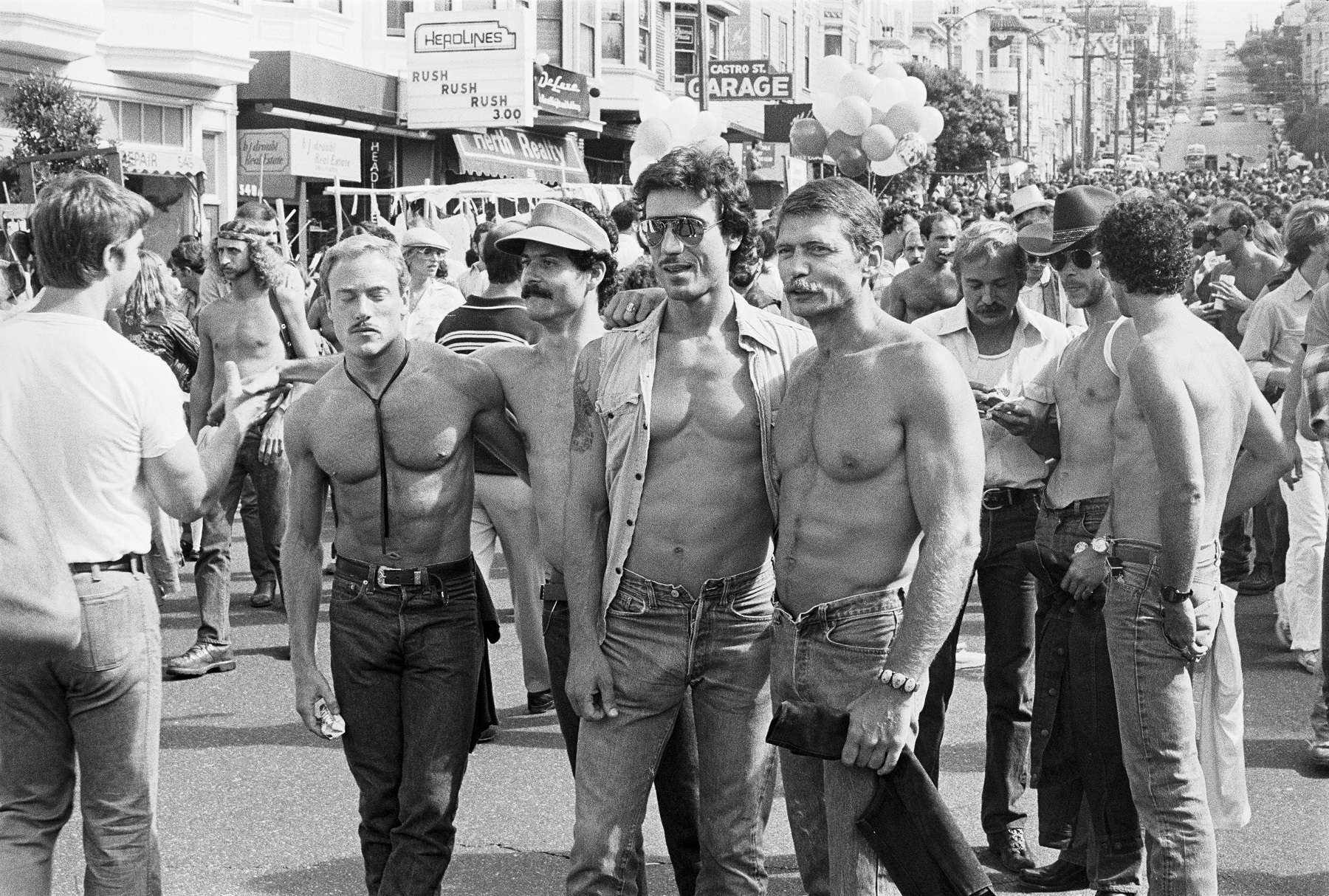 In 1982, he stood shoulder-to-shoulder with employees outside Levi's® HQ in San Fran handing out educational leaflets about a fatal, as-yet-unnamed epidemic that would later become known as HIV/Aids.
Then there's the work of Daniel Lee, executive director of the Levi Strauss Foundation, instigating change in areas such as HIV/Aids, workers' well-being and social justice. Indeed, two years ago, it launched a $1m fund to protect immigrants, refugees, ethnic and religious minorities and trans people, in response to the Trump administration's prejudicial policies.
More eye-catching is Levi's® annual Pride collection, 100 per cent of the proceeds from the 2019 range will be donated to OutRight Action International, an organisation furthering LGBTQ+ causes all over the world.
So, if you face any bother during the Pride parade from banner-brandishing bigots telling you that you're going to hell, answer by asking them to kiss your history-imbued, denim-clad derriere!
Levi's is supporting Queer Britain in their aim to establish the UK's first LGBTQ museum. Visit queerbritain.org.uk for more details.