Tom Daley and Greg Louganis joined forces for a beautifully symbolic synchronised dive
By Will Stroude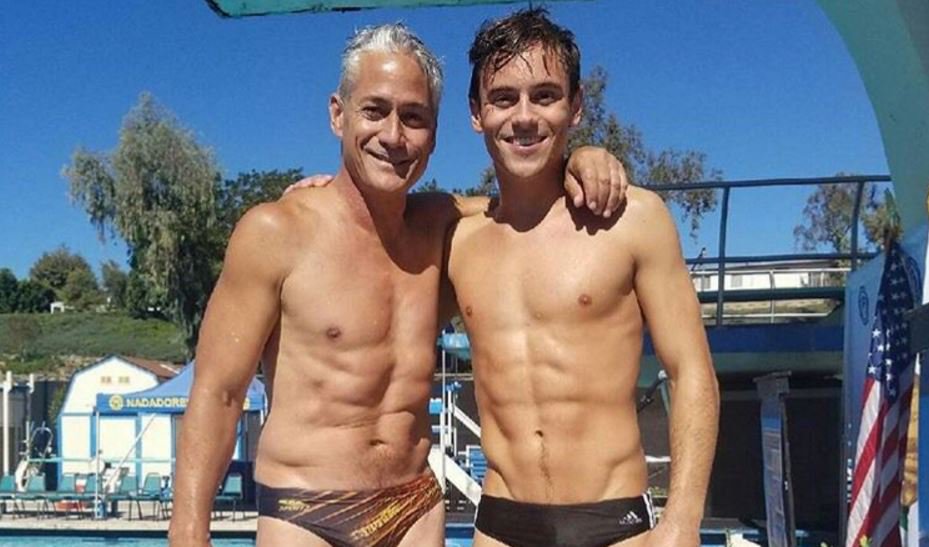 As the Olympics welcomes more and more openly LGBT athletes with each games, Tom Daley – who won bronze at this year's Games – has paid homage to those who paved the way for LGBT athletes to compete openly by pairing up with veteran Olympic diver Greg Louganis for a synchronised dive.
56-year-old Louganis won gold medals at the 1984 and 1988 Olympic Games on both the springboard and platform, before coming out as both gay and HIV positive in 1995.
The announcement led to all of his sponsors – with the notable exception of Speedo – dropping him instantly, but as well as becoming on of the world's most high profile gay athletes at the time, his candid discussion of his HIV status helped to tackle stigma at a time when fear surrounding the virus was still widespread.
@TomDaley1994 thank you, you are such a good sport! I really enjoyed that!

— Gregory Louganis (@greglouganis) October 2, 2016
Louganis's bravery no doubt helped today's generation of LGBT sports stars, including Tom, who came out in 2013 during he height of his career aged just 19.
The Rio 2016 bronze medal winner has who was out in the States with fiancé Dustin Lance Black, met up with Greg at the pool he learned to dive in.
After the dive, Tom joked that he probably wouldn't look as youthful as Greg at his age, though given the shape he's in, rather doubt that. Check out the highlights from the pair's day together below:
More stories:
Craig David isn't fazed by gay rumours
HIV cure breakthrough as virus 'disappears' from British man's body