Thousands of Mexican people march against President's proposal to allow same-sex marriage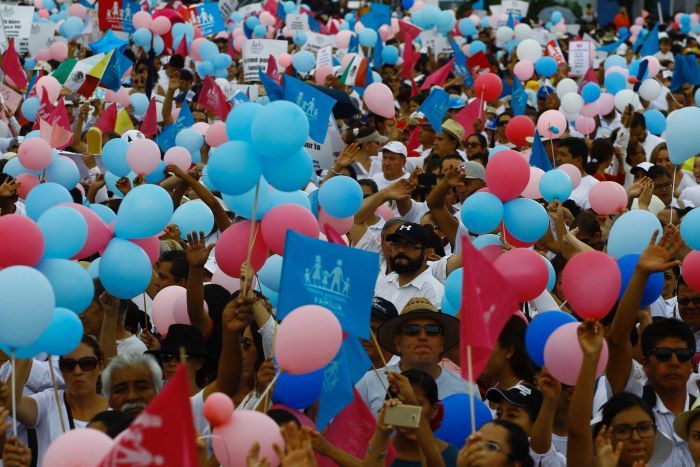 In a shocking move yesterday (September 10), thousands of Mexicans marched against the President's proposal to allow same-sex marriage through the country.
The marches ran throughout the day from Mexico's north to the Yucatan peninsula and they were organised by the National Front for the Family, a civil society organisation, and various religious groups.
According to Radio Australia an estimated number of 40,000 people joined in the peaceful march against same-sex marriage and other people came together to counter-protest the marches by reading poetry and singing.
Jesus Gonzales, a human rights activist said that the march was "discriminatory" and he hopes "it doesn't have success."
Same-sex marriage is currently permitted in Mexico City as well as other states including Coahuila, Quintana Roo, Jalisco, Nayarit, Chihuahua and Sonora.
However President Pena Nieto has proposed to change the constitution to allow same-sex marriage nationally.
It's been a hard time for Nieto as he's been fighting against a slower economy, drug gang violence and was recently visited by US Presidential hopeful Donald Trump.
Nieto believes that Congress should debate and settle the issues surrounding same-sex marriage.
More stories:
Nyle DiMarco discusses sexuality and changing deaf lives in Attitude's October issue
Olly Murs shares naked pool pic with pineapple