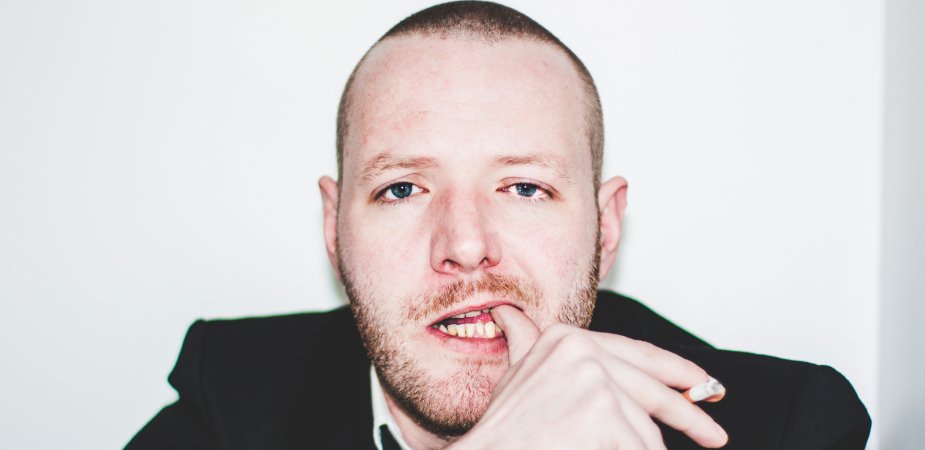 Scott Agnew, who's currently appearing at Edinburgh Fringe Festival, has revealed that he is HIV positive in an interview with the Scottish Daily Record.
The gay comedian was diagnosed last year, and while the news was initially a big blow, he's confident that the condition will be manageable.
"The day I was told it hit me like a trainwreck," he said. "Usually you get your test result over the phone, and as soon as they say 'oh, we'd like you to come in to see us' then you know something's wrong and you have to coerce them to say something more over the phone.
He continued: "It's certainly not a death sentence. My consultant actually said that I've probably increased my life expectancy because men in the West of Scotland don't see their doctors enough and now I'll be tested regularly because of this!"
"The advances in medicine have been unreal. I take one tablet a day and that's it, other than trying to get a bit fitter than you would be normally".
Agnew, who has battled with depression, added that his diagnosis helped him "value" his life more.
"For someone who's thought about killing himself, it's strange when you put a bit of value in your life and start thinking that you still want to be here."
The interview also addresses his sexual history, but – contrary to stereotypes about HIV transmission – he says he wasn't having a lot of sex when he contracted the virus.
"I had been reckless sexually, but I was always being regularly tested, since I was 18," he said. "You're tested every month, you're coming back negative and you start to get an invincibility complex, even when you've been reckless".
"Oddly, I then contracted HIV when I wasn't being promiscuous, and that blindsided me a bit."
HIV has been big news in recent weeks, with the ongoing battle for PrEP making headlines in several British newspapers.
In a statement to Gay Star News, the Terrence Higgins Trust said they welcomed the interview: "By sharing his own experiences of living with HIV, Scott Agnew has helped to normalise the portrayal of HIV and dispel the stigma that surrounds the condition.
"Scott has rightly pointed out that HIV is no longer a death sentence, thanks to incredible medical progress that has been made in HIV treatment over the last 20 years – but we also know that attitudes and awareness of HIV haven't kept up with these advances.
"The impact of HIV stigma cannot be underestimated – it is a well known barrier stopping people getting tested and onto effective treatment, as people fear reactions from friends, family, colleagues and their community, should they test positive".
If you're worried about HIV, get in touch with the Terrence Higgins Trust or your local sexual health services.
More stories:
Exclusive | Check out the trailer for new gay-themed film 'Theo and Hugo' (NSFW)
Happy birthday Madonna! 58 reasons we love the Queen of Pop