Police watchdog to reinvestigate how police handled Stephen Port murders
The Independent Office for Police Conduct says a "new investigation is in the public interest".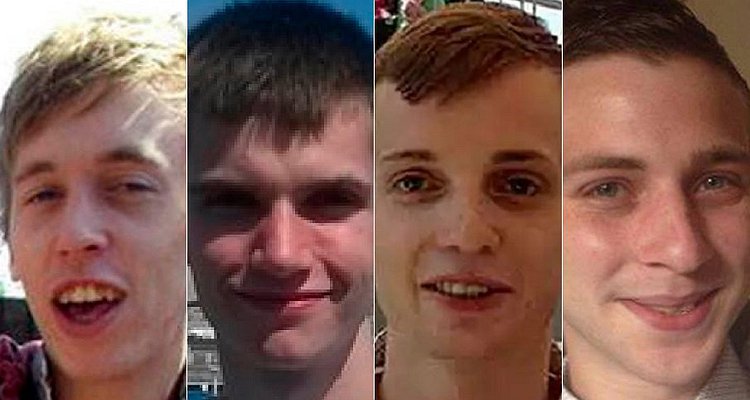 Words: Alastair James; pictures: Anthony Walgate, Daniel Whitworth, Gabriel Kovari, and Jack Taylor (Met Police)
On Thursday (23 June) the Independent Office for Police Conduct (IOPC) announced it is reinvestigating how the Metropolitan Police handled the murders carried out by Stephen Port.
Anthony Walgate, Gabriel Kovari, Daniel Whitworth, and Jack Taylor were all in their early 20s when they died of GHB overdoses administered by Port in his East London home between June 2014 and September 2015.
Port was found guilty of murder in 2016 and given a whole-life tariff, meaning he will never be released from prison.
"A proportionate – but thorough – new investigation is in the public interest"
Last year, an inquest concluded that Met police failings "probably" contributed to the deaths of Port's last three victims (Kovari, Taylor, and Whitworth)
The IOPC says new evidence that came to light in the inquest from officers who had been subject to a previous IOPC investigation of the case between 2015 and 2018.
Regional Director Graham Beesley says it has been a "complex task" for the IOPC to compare the evidence they obtained during this initial investigation with what was revealed during the more recent inquests.
"This has been necessary to ensure the reinvestigation decision process was in line with legislation and that any subsequent decisions on reinvestigating were based on a thorough and robust examination of the information available," says Beesley.
He goes on to say that the IOPC would have to be satisfied that the original investigation was "materially flawed" or that "significant new information" requiring further investigation had come to light in order to proceed with a re-investigation
Both would have to have affected the original decision and a reinvestigation would also have to be in the public interest. He concludes that all the above grounds have been met and says that "a proportionate – but thorough – new investigation is in the public interest".
17 officers were investigated between 2015 and 2018 according to Beesley and "all but one gave no comment interviews". Written responses were provided instead.
Beesley also says that given the new information "the original investigation needed to be wider in scope and, therefore, certain lines of enquiries were not followed. Had this information been known at the time it may have led to different decisions on outcomes."
A new team is said to be deciding the scale and scope of the reinvestigation.
"Missed opportunities"
In last year's inquest, the jury said police had "missed opportunities" in the first three investigations and that there were "fundamental failings in [the first two] investigations from the beginning."
Failings included family members' concerns being ignored and detectives turning down requests from borough officers to take over investigations.
Port's laptop, which was seized after the first murder was sent to forensics after 10 months, the report found. Police also missed that the device had been used to make repeated searches for drug rape videos.
A statement from the victims' families said they believed the officers' actions were "in part, driven by homophobia." But Coroner Sarah Munro ruled out homophobia as an issue in the case, reportedly saying "prejudice or homophobia or discrimination on the part of the police [did not make] any contribution to the deaths."
The Attitude July/August issue is out now.