Nyle DiMarco discusses sexuality and changing deaf lives in Attitude's October issue
By Will Stroude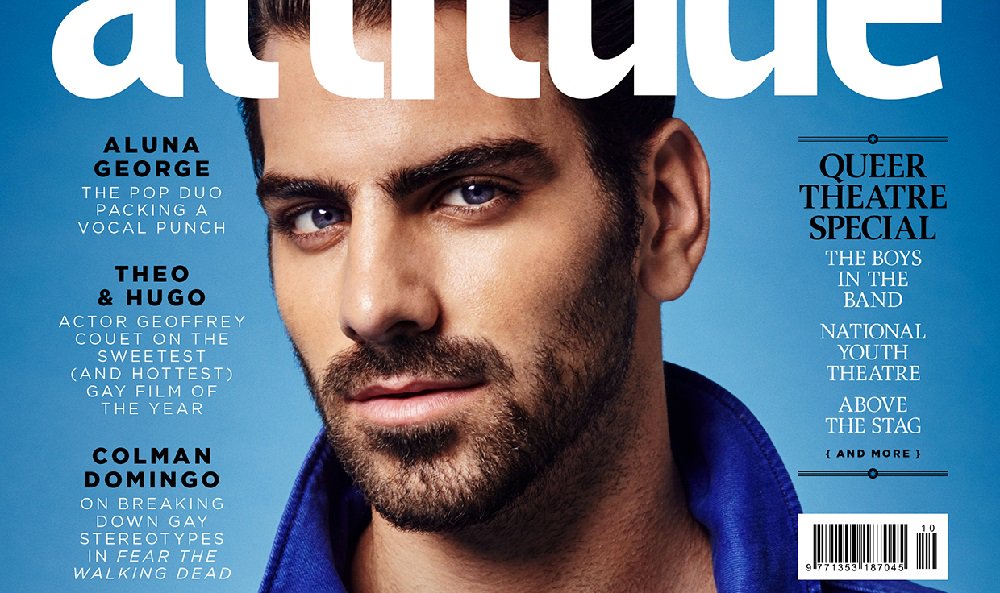 He's romped to victory on America's Top Model and Dancing with the Stars, and helped millions to better understand what life is like for those living with deafness in the process – and now, the impossible handsome Nyle DiMarco is an Attitude cover star.
As the the first deaf contestant to appear on Dancing with the Stars earlier this year, Nyle broke new ground when he danced a sultry same-sex tango with dancer Keo Motsepe. The sexually fluid model has become an advocate of the deaf community also speaking out on LGBT+ rights, and is campaigning for bilingual legislation for young deaf children to be passed in the USA.
Discussing his sexuality Attitude's October issue – available to download now and in shops next Wednesday (September 14), Nyle tells us: "Growing up, I was never afraid to say that a guy was beautiful. Women can say other women are beautiful, so why should it be any different?
"So, I was never really afraid to say that. I've always been that way, whether it's male or female. You know, if they're beautiful, they're beautiful."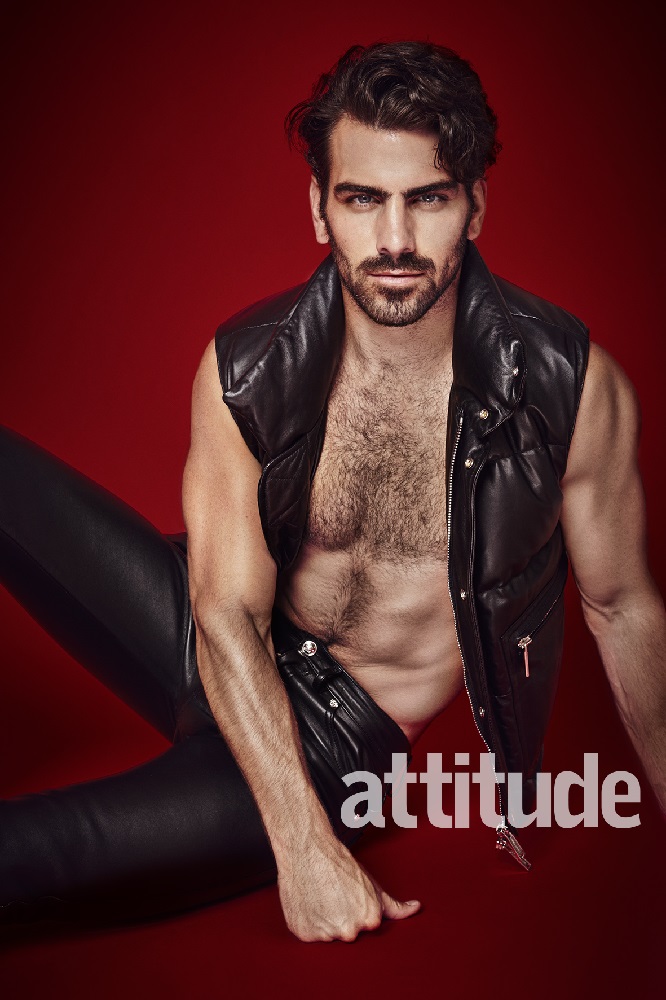 He continues: "I'm fortunate, because our [deaf] community is so small, which means that there is more diversity. One of my best friends growing up is now a drag queen … In the deaf community everybody accepts everybody else because that's who you are, you're part of that community and that's our safe space.
"We're comfortable with our identity, it's something I've never been embarrassed about."
Addressing the buzz which surrounded his headline-grabbing same-sex routine on Dancing with the Stars, the 27-year-old says: "We're moving on in the world. We are in a place now where you should be accepting of who everybody is, I think especially with the new generation. It's a beautiful thing.
"I was quite shocked by how accepting people were. I saw some negative comments but I saw more people who were explaining why it was OK, and I think that's progress."
You can read the full interview with Nyle and see his exclusive new shoot in Attitude's October issue, available to download now from pocketmags.com/attitude.
It's in shops next Wednesday (September 14), and print copies are available to order from newsstand.co.uk.
Also in Attitude's October issue, alongside all your usual news, reviews, fitness & travel:
In a theatre special, we meet the young out and proud stars of the National Youth Theatre as the iconic drama group celebrates its 60th anniversary.
Former Game of Thrones star Gethin Anthony talks playing gay in Westeros and his new role as infamous – and sexually ambiguous – criminal Charles Manson.
Fear the Walking Dead's Colman Domingo tells us all about life playing one of the hit zombie series' most electrifying gay characters.
We catch up with fabulous pop females AlunaGeorge and Rebecca Ferguson as they prepare to release new music.
Eurovision winner Jamala she reflects on life for Ukraine's LGBT+ community as she looks ahead to next year's competition.
Syrian refugee and LGBT+ activist Subhi Nahas shares his uplifting story of strength and strife in the fact of war and oppression.
As Black History Month gets underway, we examine the new generation of black LGBT+ role models inspiring today's young people.
Iconic '80s star and friend of Boy George Marilyn shares the lessons learnt from a life well-lived.
We chat to French actor Geoffrey Couët, one of the two stars of new romantic gay drama film Theo & Hugo.
Male model Oliver Cheshire talks us through his favourite trends for Autumn/Winter 2016.
We catch up with RuPaul's Drag Race All Star Alyssa Edwards (and attempt to finally find out her secret) in new monthly feature 'Big in a Wig'.
More stories: Katy Perry breaks down as she meets Pulse survivor, makes him a life-changing offer Brent Corrigan talks early porn experiences and why he wants nothing to do with King Cobra