Michelle Obama brought the house down with an inspiring speech in support of Hillary Clinton – WATCH
By Josh Lee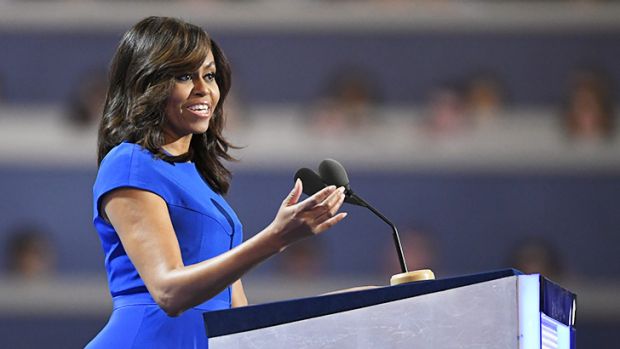 The Democratic National Convention in Philadelphia has featured speeches from Former president Bill Clinton, Bernie Sanders and even Meryl Streep.
But it was the current First Lady, Michelle Obama, who captured the audience, and the wolrd's, imagination with her empowering and emotional speech.
Speaking on issues of race and gender, as well as the effect that husband Barack Obama's presidency has had on their family, Michelle explained why she was backing Hillary Clinton for White House, describing her as "truly qualified to be president of the United States.
The lawyer and writer also made a dig or two at Donald Trump, saying:
"I want someone with the proven strength to persevere, someone who knows this job and takes it seriously, someone who understands that the issues a president faces are not black and white and cannot be boiled down to 140 characters.
"Because when you have the nuclear codes at your fingertips and the military in your command, you can't make snap decisions. You can't have a thin skin or a tendency to lash out. You need to be steady and measured and well-informed.
Watch the full speech below:
https://youtu.be/OK-oWkVcnok
Read more:
Scottish adoption agencies encouraging same-sex couples.