Michael Sam is Attitude's All-American Issue cover guy
By Will Stroude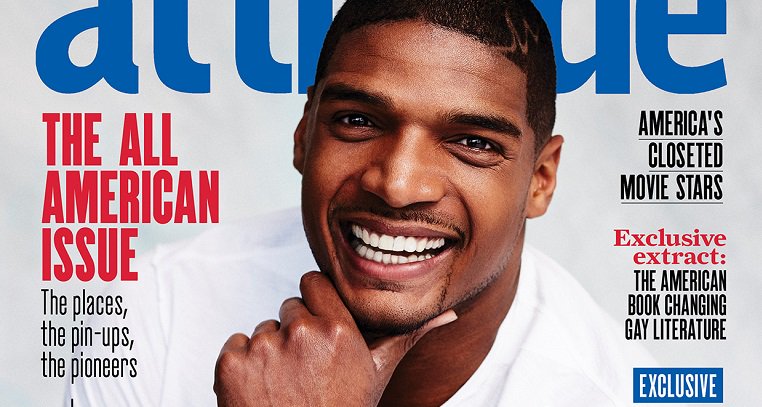 Texas-born Michael Sam made history in 2014 when he became the first out American footballer to be drafted by the National Football League (NFL). Things may not have been plain sailing since, but in Attitude's brand new May Issue – available to download now – the 26-year-old makes it clear that if his journey can has helped just one other person accept themselves, he'd do it all over again.
The former Montreal Alouettes defensive end appears across an exclusive 10-page spread, in which he discusses everything from his experience growing up gay as a Jehovah's Witness to the racism he's been confronted with from within the gay community itself.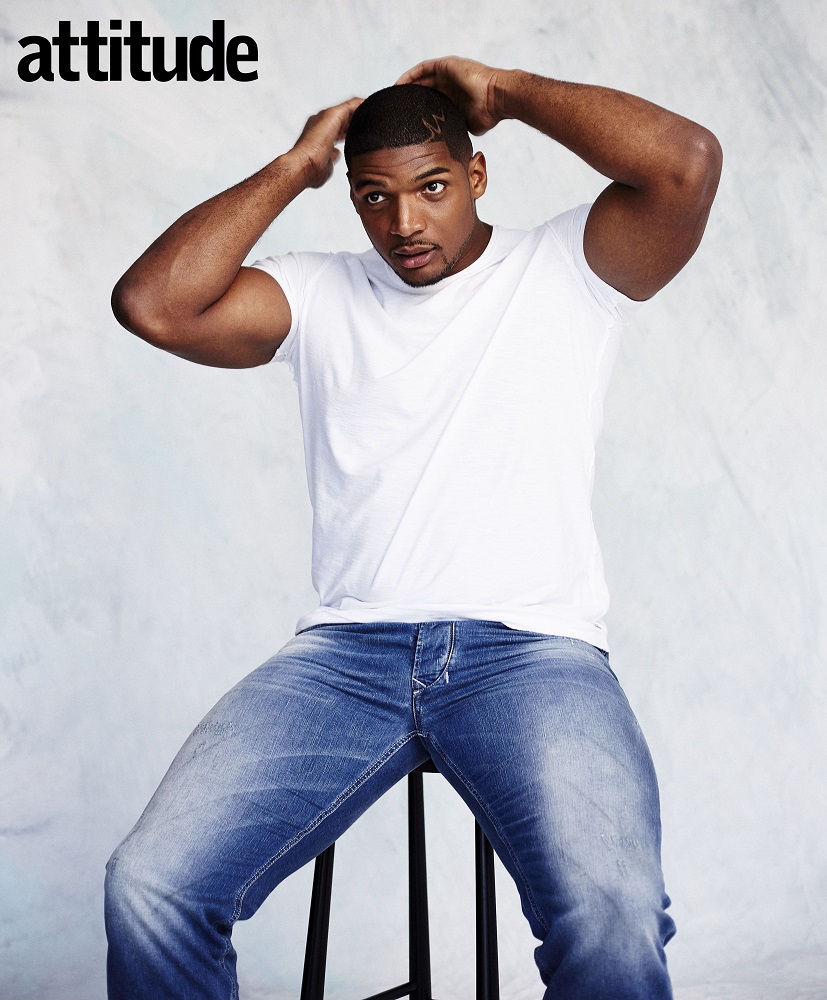 Also high on the agenda is the media storm that surrounded his coming out announcement and subsequent draft into one of the world's most elite sporting leagues.
"I wouldn't say it was a storm because to me storms are bad. I helped a lot of people," he tells us. "I was so naive when I came out. I wasn't thinking about anybody else trying to be an inspiration or advocate or activist, whatever, I wasn't trying to be anything but just to get that over with so I could stop focusing on me.
"Then I started reading things that was going around, from people: emails, letters, Tweets, messages, everything – they were more positive than negative. 'People said oh my god I just can't believe you had the courage to do that'. I said, 'I'm just living my life'.
He continues: "So many young people who were scared to tell their parents, they were athletes themselves: [they wrote that] you gave me the courage to come out myself. You know, it was amazing.
"There was a friend who told me to give his cousin a call and she had tried to commit suicide twice. After she heard my story she promised herself she would never do it. It's amazing. People kill themselves because they can't handle that pressure and that stress. It's very sad.
"If by me living my life, I can save someone, I would do it again."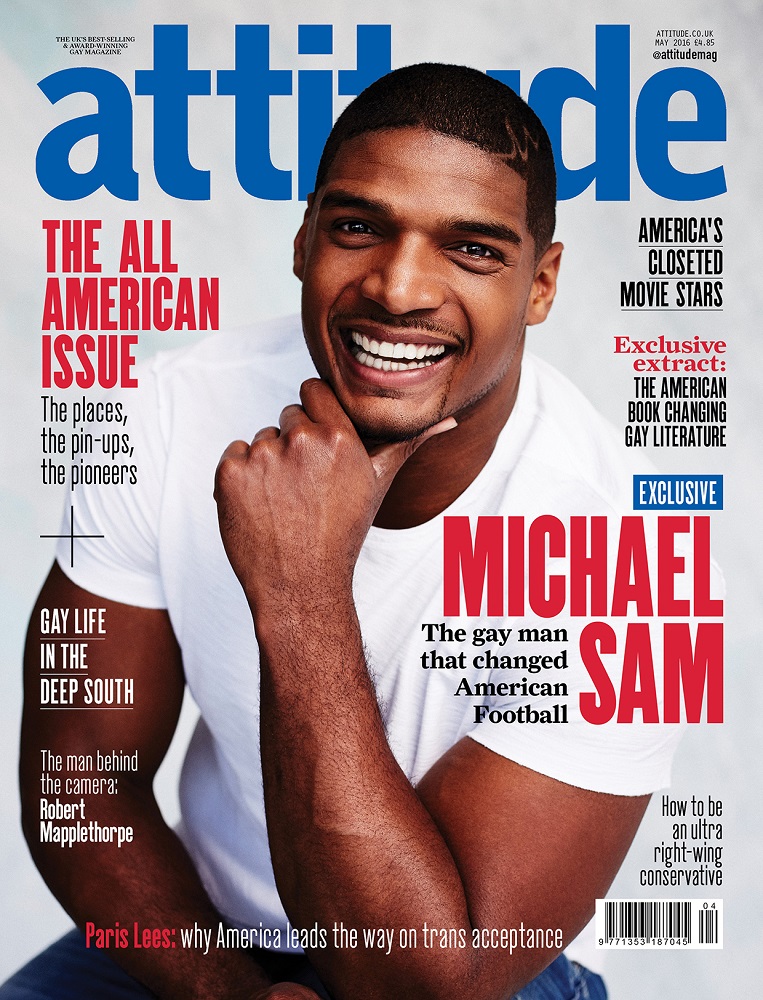 Also in Attitude's May Issue, alongside all your usual news, reviews, fitness & travel:
In honour of our All-American theme, Attitude presents our Gay USA Special, taking you on a tour of the places, pin-ups and pioneers of gay life across the pond.
Lukas Graham, the chart-topping Danish band behind 2016 pop smash '7 Years', talk to Attitude about their overnight success, the death of a father figure and whether gay men are "manly"…
We meet Fenton Bailey & Randy Barbato, the RuPaul's Drag Race producers who've turned their cinematic hands to a new documentary about notirious photographer Robert Mapplethorpe.
American singer Parson James discusses the racial divide in his family, dealing with a drug-addict parent and coming out in deeply conservative South Carolina.
We exclusively unveil the first chapter of Garth Greenwell's What Belongs to You, which critics are already heralding as the "great gay novel of our times".
Comedian Sara Pascoe sees whether she can pass for a 'mo in How Gay Are You?
The new issue of Attitude is now available as a digital download from pocketmags.com/attitude. It's in shops next tomorrow (March 30), and print copies are available to order from newsstand.co.uk.
More stories:
The LAD Bible apologises for fat-shaming Wentworth Miller
Male model goes tot he gym nude in steamy new TV advert