Malaysia's opposition leader blames LGBT community for Indonesian earthquake and tsunami
Ahmad Zahid Hamidi said the natural disaster was "punishment from Allah"
By Steve Brown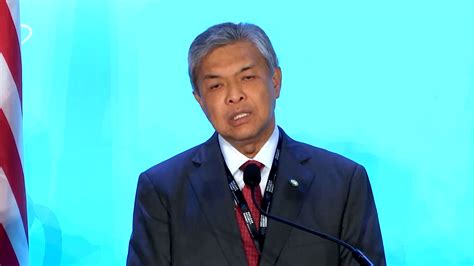 Words: Steve Brown
Malaysia's opposition leader has blamed the LGBT community for the quake-tsunami which killed thousands in Indonesia claiming it was "punishment from Allah".
Ahmad Zahid Hamidi, whose party lost power in Muslim-majority Malaysia in the May elections, made the homophobic comments in parliament after he warned about the growing influence of the country's LGBT community.
Hamidi – who is facing jail after being arrested for corruption – said: "In Palu, where there was recently an earthquake and tsunami, it was said that there were more than 1,000 involved in such activities.
"As a result, the whole area was crushed. This is punishment from Allah."
His comments caused a sparked of widespread criticism with many LGBT activists claiming that when a politician is in trouble, the LGBT community is blamed.
Gay activist Pang Khee Teik said: "It's proof that every time a politician is in trouble, LGBT people get blamed.
"Next time you hear a politician say that LGBT people are causing a natural disaster, please remember that it's because his career is about to be swallowed up by the earth."
The 7.5 magnitude earthquake and subsequent tsunami smashed into the coastal city of Palu in September and more than 2,000 bodies have been recovered but there are fears that nearly 5,000 more could be buried underneath ruins.