Gay couple left 'humiliated' after being accosted by Sainsbury's security guard for holding hands
By Will Stroude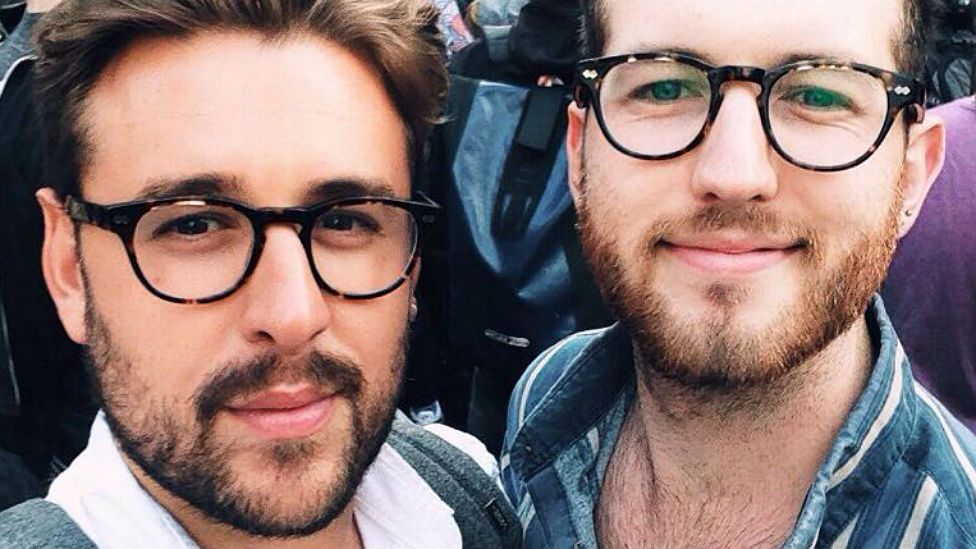 Sainsbury's might be down with the gays on Twitter with their use of drag lingo, but sadly same can't be said for all its in-store staff.
Thomas Rees was shopping in a Sainsbury's branch in Hackney, London with his boyfriend on Monday (August 8) when a security guard stopped the pair after someone complained about them holding hands, according to BuzzFeed.
To the bigot who complained about my bf & I holdin hands & the security guard at @sainsburys who felt the need to 'talk' to us outside🖕🏻

— Thomas Rees (@_thomasrees) August 8, 2016
Describing the events, 32-year-old Thomas said: "My boyfriend and I became aware we were being watched.
"We were holding hands, arms around each other's waists, basically showing public displays of affection.
"As we came to pay for our shopping I noticed a security guard watching us. Once we had paid, he then approached us and asked us to follow him outside."
According Thomas, the security guard then said that while he "was brought up to believe in live and let live", he had to tell them that a fellow customer had said they were behaving inappropriately.
Sorry Thomas, can you DM some more details please? Neil.

— Sainsbury's (@sainsburys) August 8, 2016
"I just don't understand why he needed to take us outside and why he needed to tell us," Thomas told BuzzFeed.
"There was no sense of humility. I refuse to believe this would have happened to a heterosexual couple – we just stared in disbelief. The issue here is it felt like like 1960s Britain."
Since, Sainsbury's have offered Thomas a £10 gift card to make up for the incident, however Thomas believes that it wasn't enough, and that all Sainsbury's staff should be trained properly on equality issues.
More stories:
Celebrity Big Brother: Lewis Bloor gives viewers a full-frontal eyeful
BBC commentator slammed for homophobic comment during Olympic kiss cam