Met Police blasted for 'institutional racism, sexism and homophobia' in new report
LGBTQ officers detail accounts of homophobic bullying and "banter".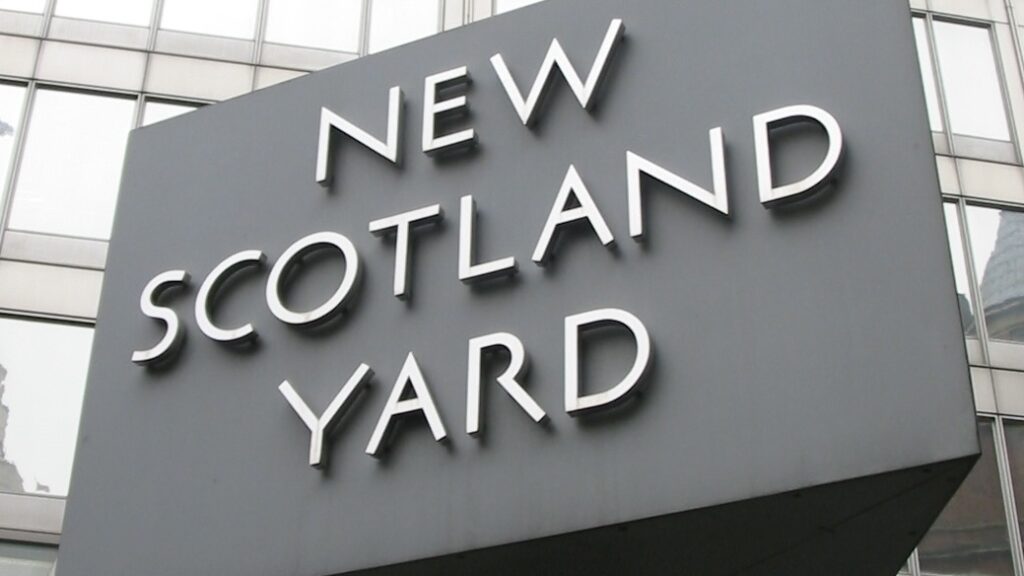 A damning new report has said the Metropolitan Police is riddled with "institutional racism, sexism, and homophobia."
Baroness Louise Casey of Blackstock DBE CB conducted an independent review of the service's standards of behaviour and internal culture and released her findings on Tuesday (21 March)
The review was launched in February 2022 following Sarah Everard's kidnap, rape, and murder by then-serving police officer Wayne Couzens in 2021. Other incidents had also come to light prompting the need for a review.
In the report, Casey stated that many of the issues raised "are not new". On her finding of "institutional racism, sexism, and homophobia," Casey noted that similar findings were made in the 1999 Macpherson report after the murder of the Black teenager Stephen Lawrence.
The 363-page report contains many horrific and distressing accounts of treatment by people working in the Met Police as well as members of the public.
As well as accounts of homophobia, one Muslim officer found bacon had been placed in his shoes, and women officers faced frequent, abuse, sexism and misogyny.
As part of the review 6,751 current and former personnel were surveyed.
The review found that 22% of staff and officers experienced bullying overall. However, homophobia was "deep seated," according to Casey's review.
Almost one in five lesbian, gay, and bisexual Met employees had personally experienced
homophobia. 30% of LGBTQ+ employees said they'd been bullied.
Trust and confidence among LGBTQ+ Londoners have also fallen significantly, the review found.
"The last thing you want to do is rock the boat by saying 'you can't say that'."
One LGBTQ female officer referred to as 'B', described being harassed by a male officer on a night shift. He suggested B help keep him warm after saying his "balls were cold."
B was undermined in front of colleagues by the male officer on multiple occasions afterward. When B tried to make a complaint they were told the male officer's behaviour "wasn't the worst thing in the world."
After a promotion B was accused of being a "diversity hire to fill a quota."
The idea of "banter" appears frequently in the report while discussing incidents of homophobia.
'C,' a gay male officer recalled homophobia he experienced. He was asked numerous inappropriate questions such as: "Are you a giver or a taker?"
He also heard officers use homophobic slurs and other offensive language that was also passed off as "banter." Other Met Police members reported the same or similar and were met with a "lacklustre and uninterested" response.
C told the review: "You're so desperate to be liked, you acquiesce, because you want to fit in." He also said: "The last thing you want to do is rock the boat by saying 'you can't say that'."
C also witnessed officers avoid dealing with incidents that involved members of the LGBTQ community. On at least one occasion he told of a "collective groan" when an incident was called out over the radio.
He also said he was "close to quitting," after the results of an inquest into the murders of Anthony Walgate, Gabriel Kovari, Daniel Whitworth, and Jack Taylor by Stephen Port.
"I was so disgusted and embarrassed to say I worked for the Met. Despite the Met arguing successfully at the inquest that it couldn't be homophobia, most people in the LGBT community think differently and believe it's due to institutional homophobia," he continued.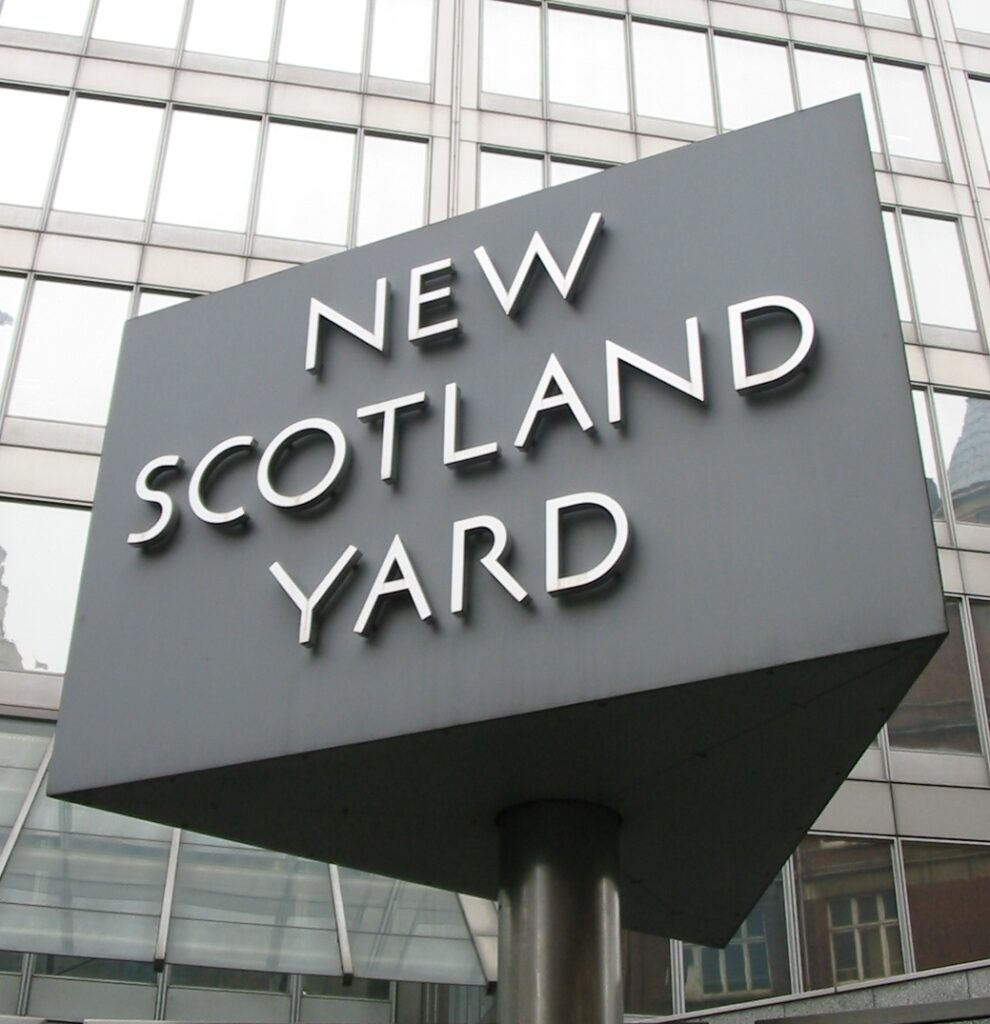 In 2021 an inquest into the murders of the four men by Stephen Port found that failings by the Met "probably" contributed to the deaths of Kovari, Taylor, and Whitworth. A jury said police had "missed opportunities" in the first three investigations.
Despite the claims of the victims' families, Coroner Sarah Munro ruled out homophobia as an issue in the case, reportedly saying "prejudice or homophobia or discrimination on the part of the police [did not make] any contribution to the deaths."
Following the inquest, the Independent Office for Police Conduct says a "new investigation is in the public interest."
On this Casey wrote in her review: "As a result of this ongoing investigation, the Review is unable to publicly set out our view on whether homophobia played a role in the investigation
itself."
However, she did comment on the Met's response to accusations of homophobia in this case.
Casey criticised the Met for failing to recognise the role of homophobia in the Stephen Port case. This, she said, is in part due to an unwillingness to look inward and examine internal cultures.
"An absence of this raises concerns about that institution's ability to tackle homophobia where it exists," Casey noted.
"The LGBT+ Staff Support Association spoke of the weariness they felt at the level they are relied upon to deliver training, mediation, and support"
Addressing a reduction in public support for the Met from LGBTQ people, Casey said it had fallen at "at a faster rate than other Londoners over the last seven years."
She lambasted the service for not collecting data on officers sexuality meaning the review could not paint a picture of how well the Met reflects London's population. It estimates there to be around 2,500 LGBTQ officers and staff members.
The review polled more than 1,200 Londoners. 33% of respondents think LGBTQ+ people
are underrepresented in the Met. This rises to 52% for LGBTQ+ Londoners.
Among the incidents found to have impacted public trust in the Met concerning LGBTQ people is the publication of homophobic messages by officers at the Charing Cross Police Station.
"The LGBT+ Staff Support Association spoke of the weariness they felt at the level they are relied upon to deliver training, mediation, and support for the Met in dealing externally with the LGBTQ+ community," Casey wrote in the review. "This is voluntary work on top of their roles as police officers," it added.
As for recommendations, Casey's review says it's incumbent on all officers "to accept its findings and commit to change." It says new leadership and management are needed as well as a new governance structure to oversee changes.
In response to the review, Met Police Commissioner Mark Rowley accepted the findings. However, he failed to agree with the term "institutional."
Ken Marsh, the head of the Met Federation representing rank-and-file officers also refused to accept issues were "institutional."
"There are some severe issues within the organisation, but I don't accept that it's every single man and woman in my organisation to be branded in that way," he told the BBC."
In its response, Stonewall joined other organisations in calling for "the roll back of the policing powers" of the Met.