I Kissed A Boy's Dan opens up on homophobic attack: 'It was a very scary experience'
Exclusive: "They followed me onto the platform, surrounded me, and threatened to push me onto the tracks"
By Dale Fox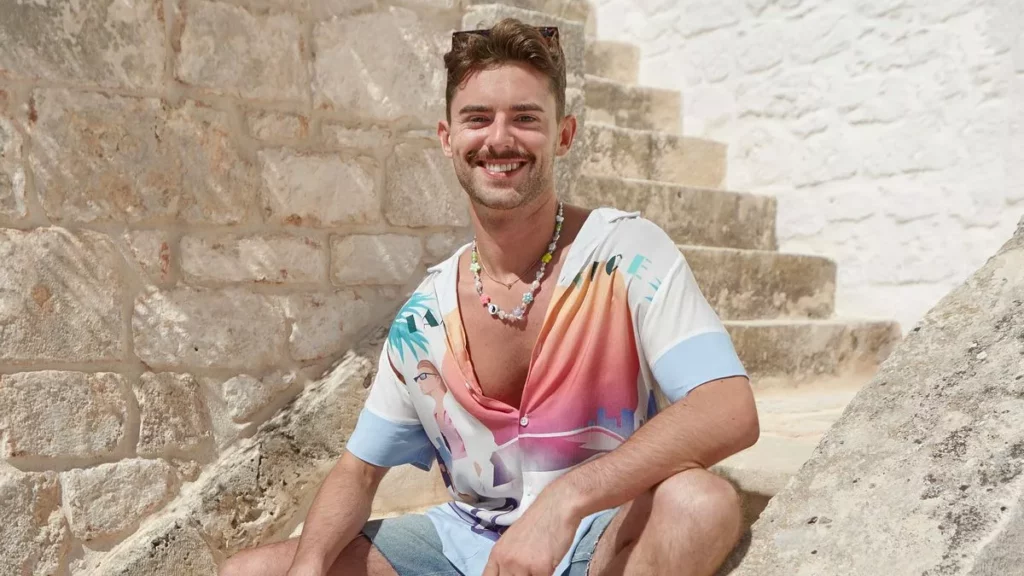 I Kissed A Boy star Dan Harry has opened up about being subjected to a homophobic attack, adding he has partnered with Stonewall to encourage LGBTQ+ people to report such incidents.
The alleged attack took place last year at King's Cross St. Pancras Tube station in London. Dan said a group of males verbally abused him and threatened to push him onto the tracks.
"I saw a group of three guys probably in their 20s spot me as I was walking onto the Tube station platform," Dan told Attitude. "They followed me onto the platform, surrounded me, and threatened to push me onto the tracks in front of the train, while asking if I was gay and calling me slurs.
"They were nudging me closer to the edge of the platform as I was trying to just ignore them with my earphones in. As the train was approaching, I ran to the opposite end of the platform and got on the furthest carriage that I could. As the train then departed, and stopped at each stop, I could hear them walking down the platform checking each carriage for where I was. I remember by the third stop they were at my carriage and started shouting slurs at me through the carriage doors."
"No one spoke or said anything or even asked if I was OK"
The reality star expressed his astonishment that nobody on the train offered to help during the alleged incident.
"The carriage I was on was busy with other people, and I will always remember that everyone just stared at me and watched the situation, but no one spoke or said anything, or even asked if I was OK."
Almost one year on, Dan has been left with bad memories of what he says took place. "It was a very scary experience and I will always think about it when I'm standing on a Tube platform."
Dan has since partnered with LGBTQ+ charity Stonewall as part of a campaign to encourage people to report LGBTQ+ hate crimes. This comes after a Home Office report found that only around 1 in 10 such crimes are reported.
"In the face of rising hate crimes, I want to stand up for my community who are under attack every day," Dan said in a seperate news release. "What happened to me on the Tube platform … was not an isolated incident. For so many people in my community, it is so much worse.
"That's why I'm partnering with Stonewall to demand change. We can't face this battle alone; rather, we must tackle it together as a community. I want everyone enduring hate crimes to know you're not alone."
How do I report a hate crime?
You can report a hate crime by calling 101 or visiting the Stop Hate Crime website. You should call 999 if you're reporting a crime that's in progress or if you or someone else is in immediate danger.
Stonewall has also launched the Zoteria app, which it says can be used "to flag hate incidents, either against themselves or on behalf of someone else, and access support from LGBTQ+ charities".