Trans teen's mum 'blown away' by response to GoFundMe page
The campaign has already surpassed its fundraising target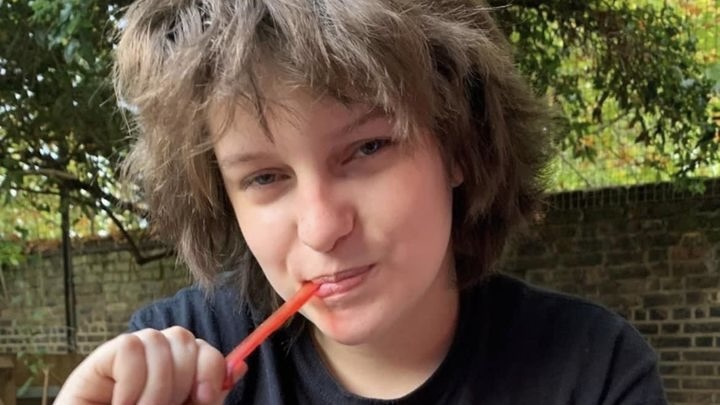 A GoFundMe set up following the death of a trans teen in London has surpassed its fundraising goal.
Corei Hall was 14 when he took his own life on 12 October 2023. He came out as trans in 2019. His family set up the GoFundMe to raise funds for his funeral, pledging to send anything left over to charity.
An initial target of £6,000 was established when the campaign was set up on Sunday (29 October). As of midday on Tuesday (31 October) the campaign had exceeded £8,500 from nearly 400 donations.
"The love and support has been so helpful to me"
Rita Williams, Corei's mother and the GoFundMe's organiser, described her son as "a typical teenager who loved giraffes, Doctor Who, and the colour yellow."
Corei, who was autistic, was also described as being "open and accepting of everybody," with a "wicked sense of humour and was full of sass, and he was also stubborn and a pain in the arse! He was so passionate about everything, whether that be bugs, sewing or his mates."
Speaking to Attitude, Rita was "absolutely blown away" by the support she'd had from people online.
"The love and support has been so helpful to me," she continued. "I've been trolled and abused also since he passed away, but the support of the LGBTQIA+ community has been amazing.
"I'm hoping in the future to become a campaigner for trans and LGBTQIA+ rights. As a cis straight passing woman, I have a privilege I want to use to amplify and lift others' voices."
Anything left over after the funeral will be split, as per the GoFundMe page, between Great Ormond Street Hospital, who looked after Corei before he died, and three LGBTQ charities; the trans youth charities Think2Speak and Mermaids, and Young Minds, a youth mental health charity.
"Protect trans youth, in my name" – Corei Hall
Rita also shared Corei's last letter on GoFundMe where he thanked people for supporting him. He wrote, "You changed my life for the better, but it wasn't enough. Everybody who was there however, is the reason I was able to last this long. I beg of you all, don't miss me. I will hopefully be seen as a boy in my next life, so I'm happy, do not miss me."
Corei offered forgiveness to anyone who misgendered or deadnamed him, hoping it would teach people "to think more carefully."
On GoFundMe, Rita mentioned transphobic abuse that Corei experienced, which she shared with Attitude happened in person and online. However, "We [his family] all accepted him as he was, and validated his identity," she added.
The teen also wrote in his letter, "Protect trans youth, in my name," and added "I am a person filled with grudges and anger but I choose to let them all go. I will be happy as a boy with god so no need to worry about me."
You can donate to the GoFundMe here.