Club Q to reopen in new site in Colorado Springs after shooting
"Returning the building to the community this soon will hinder [survivors'] healing process"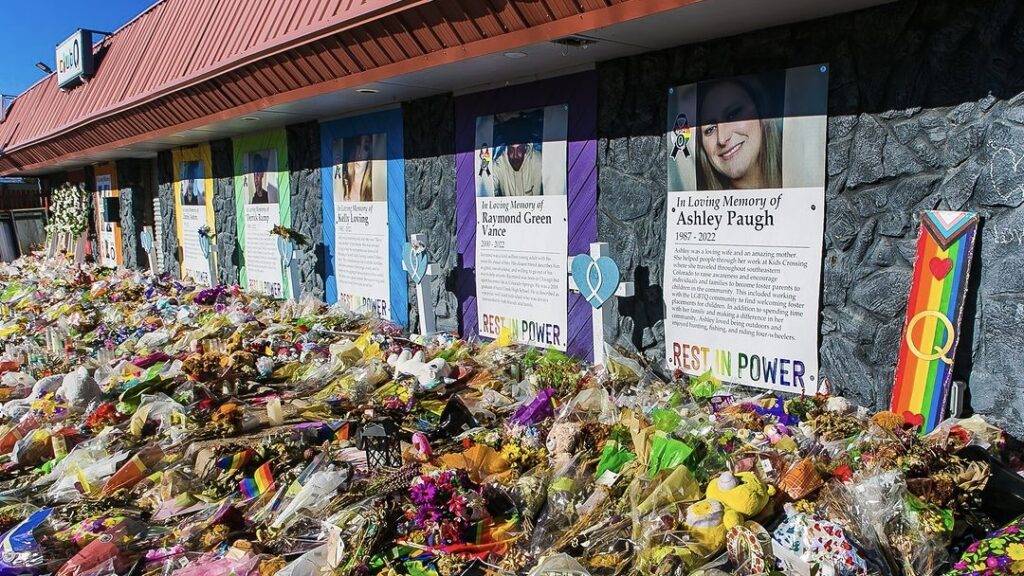 Club Q, the gay bar in Colorado Springs that was the site of a shooting in November 2022, has announced plans to reopen but in a new location.
The shooting took place at the LGBTQ venue on 19 November 2022. Five people – Daniel Aston, Derrick Rump, Kelly Loving, Ashley Paugh, and, Raymond Vance – were killed. 17 others were wounded.
In June, the attacker, Anderson Lee Aldrich, 23, was sentenced to life in prison after pleading guilty to murder and other charges.
Posting a statement on its website on Tuesday (24 October) Club Q, which has operated in Colorado Springs for 20 years, reaffirmed its commitment to providing a safe space for the LGBTQ+ community.
"We have decided not to open Club Q in its old location"
It said that the reopening would send "a strong message that hate will not win, love will always prevail." It also revealed that the owners have discussed the matter with survivors of the attack, their families, and members of the community.
It's indicated that everyone agrees the space should return but just how and when has been debated with people telling founders that "returning the building to the community this soon will hinder their healing process."
It continues: "At this time, we have decided not to open Club Q in its old location. We believe the best way forward is for Club Q to initially open a new venue at a new location. The new venue will be known as The Q and will be located inside the historic Satellite Hotel in southern Colorado Springs at 411 Lakewood Circle, Colorado Springs, Colorado 80910."
Referencing the current political and social context, which is seeing the LGBTQ+ community, but especially the trans community, come under sustained attack around the world, Club Q's founders also affirmed that "The Q, in the tradition of Club Q, will stand up to these attacks," and "provide a safe, affirming and inclusive space to everyone."
The statement also teases what people will be able to expect from The Q including drag shows, karaoke, bingo, trivia nights, and arcade-style games.
It also offered an update on a permanent memorial. It confirmed that they are in the final stages of approval and hope to begin work on the memorial's construction "very soon."
The Q will also be managed by survivors, the statement added as well as offering previous employees the chance to return to the new venue.