Spruce up your home with these fashion-inspired interior makeovers
By Josh Lee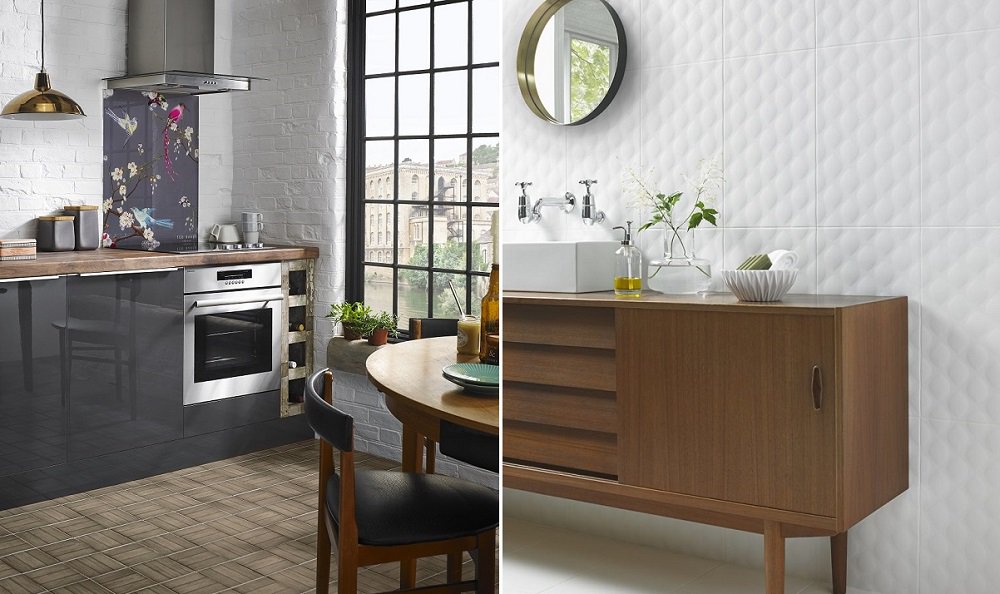 PROMOTIONAL
Fashion and interiors have always been closely intertwined. From the latest colour trends to seasonal patterns and influences, what's often seen as hot on the catwalk is filtered through to our homes. After showing you how you can titivate your home with tiles, British Designer Tiles offering their tips for easy, fashion-inspired interior makeovers.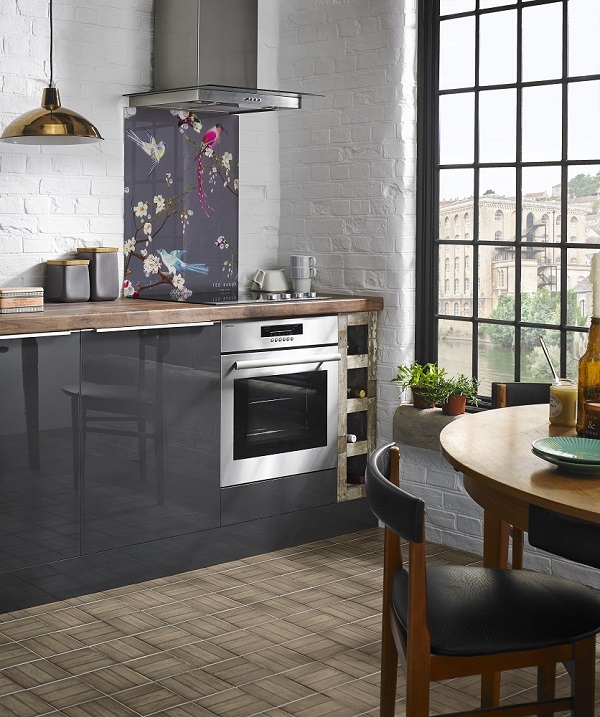 Ted Baker Flight of the Orient Grey ArTile
As a nation, we're also big fans of the iconic British designer brand and love to support our homegrown talent, which is why fashion brands can now be seen found in all different areas in the home from the living room and bedroom, through to the kitchen.
Even walls and floors are now being treated to a fashion makeover with British design names such as Ted Baker, Laura Ashley, Studio Conran and the V&A launching tile collections that mirror their latest design influences. Latest lifestyle website, www.britishdesignertiles.com, has a wide range of designer floor and walls tiles on offer so you can bring your favourite designer directly into your bathroom or bedroom whether you're more traditional or contemporary in style.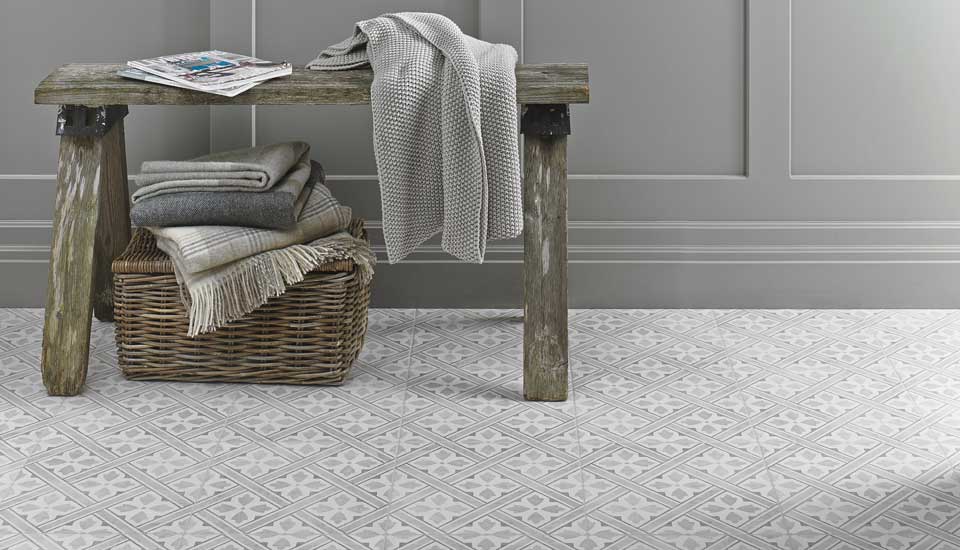 Laura Ashley The Heritage Collection Mr. Jones
Touch me wall coverings
When it comes to fashion, it's all about the look and feel with texture and pattern playing a big part in the final design. With the TacTile collection from Ted Baker, you can recreate that same tactile quality across bathroom walls, with a 3D effect tile that just begs to be touched. Shabby, chic also remains hugely on trend with rustic finishes popular throughout the home, try the Laura Ashley Artisan range to recreate the look.
9) Ted Tactile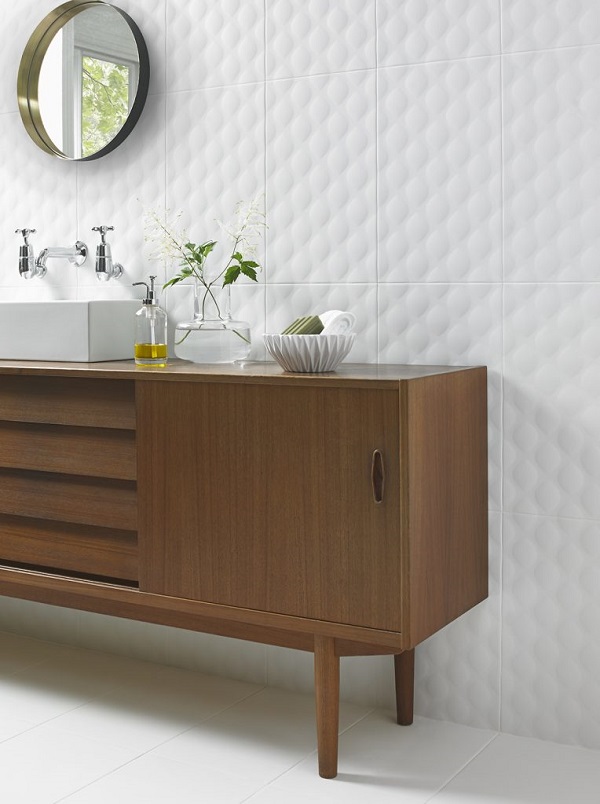 Ted Baker TacTile
On trend colours
Over the last few years we've seen colours such as teal and cobalt blue top the charts. This year, the latest shade to dominate our wardrobes and homes is grey. Available in a whole spectrum of different shades from soft dove grey to gunmetal, we're all embracing our love affair with this new modern neutral. Try the Studio Conran collection ranges from global lifestyle brand Ted Baker.
10) Geotile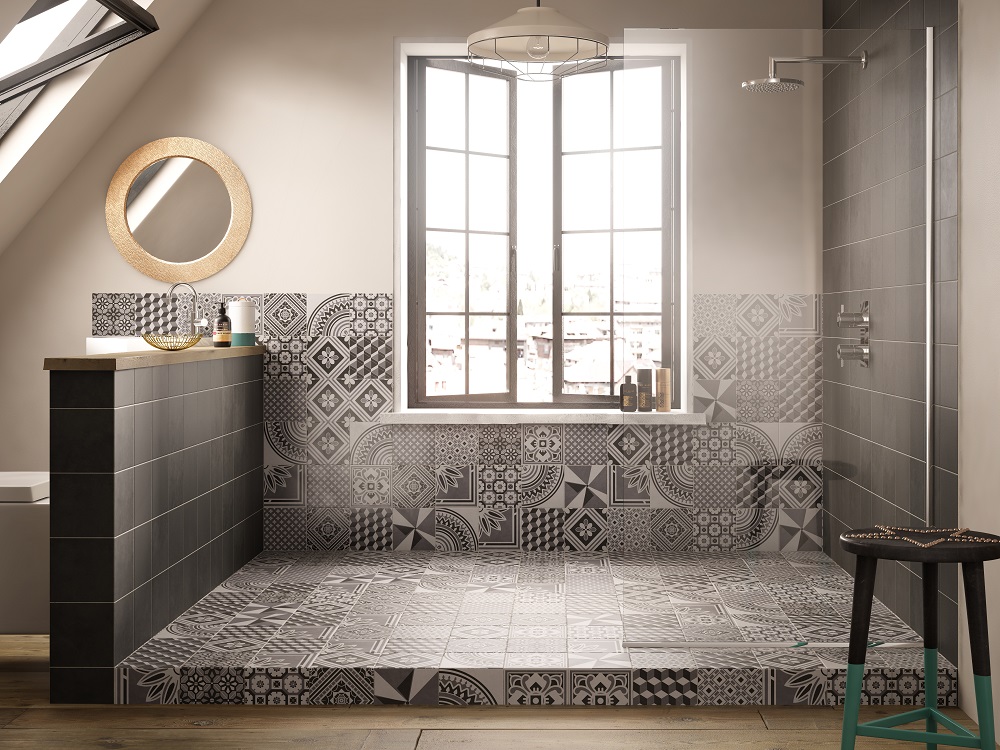 Ted Baker Multi GeoTile
For more information visit britishdesignertiles.com